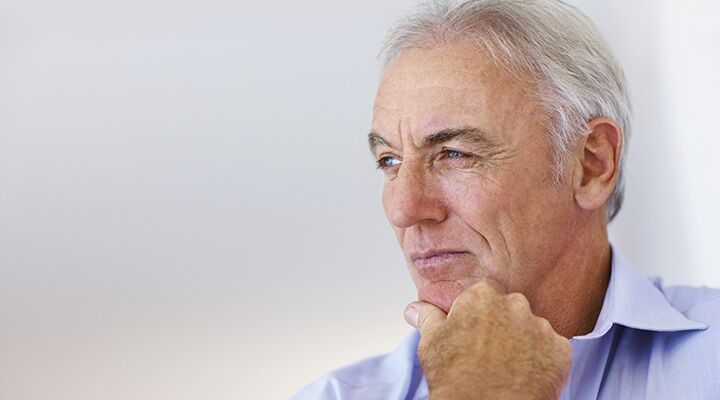 2014: Things You Shouldn't Forget
Will next year be a souped-up version of 2014?
Last year seemed like a flash in the pan—a blisteringly fast-paced year filled with domestic and international gunpowder. Major geopolitical events and condemning scandals overtook each other so quickly that many were lost in the commotion of 2014.
So before getting caught up in what 2015 might bring, let's take a quick stroll down memory lane—or, more like it, a mad-dash through the last 365 days worth of exploded ordinance—and see if there are any hints to what the future might hold.
America Invaded by Illegal Minors
One of the biggest revelations of 2014 was how porous the United States' southern border is. Over 68,000 unaccompanied minors crossed into America from Mexico during the 2014 fiscal year. One decade ago, merely 5,800 minors crossed annually. The deadly EV-D68 enterovirus epidemic, which infected unprecedented numbers of children across the U.S., likely resulted because of the influx of illegal immigrants according to data presented by The Daily Caller. Each illegal minor housed at either Fort Sill, Okla., or Lackland Air Force Base in Texas cost the U.S. taxpayer up to $86,000 to shelter and feed, according to documents released by the Department of Health and Human Services.
Then in November, President Obama granted amnesty to 4.7 million illegal immigrants. Look for more illegal immigrants to make the trip.
Putin Laughs Off Western Sanctions as Russia Officially Annexes Crimea
Pro-European rebels toppled the democratically elected government in Ukraine in February 2014. The Ukrainian crisis persistently dominates news headlines as separatists and Ukrainian forces seek a workable peace deal. After the Crimean Peninsula voted in an illegal referendum to join Russia, Russian President Vladimir Putin annexed the Ukrainian province. Civil war erupted in other parts of Ukraine, killing over 4,300 people in the ongoing turmoil.
Sanctions from the U.S. and Europe, as well as falling oil prices, have slowed the Russian economy. Putin increasingly orients Moscow toward China and the other brics nations. Russia's aggression is waking Europe to the need for unification. Trumpet editor in chief Gerald Flurry said the crisis is "reshaping Europe."
Iran: Sultan of the Red Sea
In case you missed it, on Sept. 21, 2014, the Islamic Republic of Iran expanded its foreign holdings to include Sanaa, the capital city of Yemen. That same day, Iran also took over Yemen's al-Hudaydah port, almost 100 miles southwest of Sanaa, on the eastern bank of the Red Sea. Capturing these Yemeni strongholds indicates Iran is right now pushing to implement its strategy of controlling the Red Sea, as previously forecast by the Trumpet.
While Iran denies activating and arming the Houthis in the coup, many Iranian personalities could not help but gloat at their achievement. "We in the axis of resistance are the new sultans of the Mediterranean and the Gulf," said Mohammed Sadeq al-Hosseini, adviser to former Iranian President Mohammed Khatami. "We in Tehran, Damascus, [Hezbollah's] southern suburb of Beirut, Baghdad and Sanaa will shape the region. We are the new sultans of the Red Sea as well." Now that Iran has taken over Yemen, its strategy to control the waterways between the Persian Gulf and the Mediterranean nears completion.
Iranian sanctions over its nuclear program were postponed in November. Two weeks earlier, Iran contracted Russia to build eight new reactors. Iran's centrifuges continue to spin even as the West promises to shut them down. Iran is the world's leading state sponsor of terrorism, and is hasting to enhance its arsenal with weapons of mass destruction. Decades of history show that Iran will not surrender its nuclear weapons ambitions. Watch for Iran's continued defiance toward the West
The Islamic State Declares Caliphate in Iraq And Syria
During the summer, the Islamic State also took the opportunity to stake out its claim on a large chunk of Iraq and Syria. The extremist group overran northern Iraq with ease, slaughtering all non-Sunnis in their path. The radical militants are estimated to have brutally and mercilessly killed over 10,000 people as they set up a caliphate. The caliphate is ruled by an ex-prisoner of the United States, Abu Bakr al-Baghdadi, who was set free in 2009. The U.S. was forced to return to the battlefield it departed in 2011 in order to prop up the Iraqi government. In 2014, U.S. forces conducted 162 bombing missions in Iraq. More than 1,000 Iranian military advisers, elite units of the Revolutionary guard, and over $1 billion in military aid have been deployed to help Iraq. On December 30, Iran and Iraq entered into a formal agreement for Iran to rebuild its depleted military. This agreement goes a long way toward showing who the real power in the Middle East is.
Taliban Declares Victory Over America … Again
The Islamic State showed the world how weak Iraq was after America pulled out, and the Taliban is applying that knowledge in Afghanistan. On Dec. 31, 2014, the United States officially concluded its combat mission in Afghanistan, and the Taliban wasted no time exploiting the power vacuum. The Taliban killed 5,400 Afghan soldiers and policemen in 2014 and shook the world when it murdered 148 schoolchildren in Pakistan. The Taliban will only grow stronger until Afghanistan resembles Iraq.
Pope Rebukes Europe, Mediates Disputes
It was a busy year for Pope Francis, as he visited Israel, Turkey, Albania, South Korea and the European Parliament. Pope Francis was outspoken about the plight of Christians in the Middle East. He encouraged the unification of Europe, diagnosing the Continent as "elderly and haggard" and increasingly incapable of offering solutions to international problems. Pope Francis's solution was to embrace religion, specifically Roman Catholicism. He also made gains toward reunification between Catholicism and Eastern Orthodoxy and various Protestant churches.
Pope Francis also demonstrated to the world the church's mighty political power. After a revealing visit to the Holy Land in the summer, he hosted the presidents of Israel and the Palestinian Authority at his Vatican home to pray for peace in the Middle East. His success in bringing the two leaders together was especially noteworthy, given America's failed efforts earlier in the year to get them to the negotiating table.
Francis also played a vital role in a surprise thaw in relations between Cuba and the United States. The two countries have been at odds since 1962, when U.S. President John F. Kennedy placed a full embargo on Cuba. The pope called on the leaders to resolve their differences and hosted secret meetings between the two sides to engender the historic policy shift.
Germany Drifts From America
Relations between Germany and America are teetering. Recent events are destroying the alliance that has existed since the end of World War ii. The revelation of the Obama administration spying on the German government received little coverage in the U.S., yet it was met with outrage in Germany. To make matters worse, the administration tapped German Chancellor Angela Merkel's cell phone. In July, Merkel ordered the cia's station chief to get out of Berlin. This was a slap in America's face. Karl-Theodor zu Guttenberg said Merkel's decision to expel the cia chief "should sound President Obama's alarm bells." President Obama could "enter the history book as the gravedigger of the transatlantic friendship" (emphasis added).
On Dec. 29, 2014, Deutsche Welle reported a possible hack by the U.S. on one of Angela Merkel's aides. Watch Germany continue to drift further from America, as foretold in Bible prophecy.
Ebola: 'The Islamic State of Biological Agents'?
While the Islamic State murdered Christians in the Middle East, another deadly force killed indiscriminately in Western Africa—Ebola. The virus claimed over 7,900 lives in 2014. Various Western nations had their own scares after infected aid workers returned home. America deployed 3,000 troops to help contain the outbreak in West African nations. Germany, Britain and even China also sent troops and equipment to help contain the deadly disease.The struggle is not over.
Then These Things Happened
Scotland came close to becoming a separate nation when it held a referendum in September. This would have had serious repercussions for Scotland and Britain.
Japan made gains toward revising its constitution to shed pacifism for a blend of nationalism, Shinto myth and militarism. Japan has only been allowed to maintain a force for self-defense since 1945, but it boasts the 10th strongest army in the world.
Russia and China signed the two largest trade deals in history. The gas pipelines will give Russia a new trading partner outside Europe.
Right-wing extremism in Germany increased. Protests erupted across the country as Islam rose in Germany.
Israel invaded the Gaza Strip to prevent Hamas from firing rockets on its southern towns.
America's federal debt topped $18 trillion.
Racial tensions escalated in America. Massive protests were staged across the country over the deaths of African Americans by police. Meanwhile, gun-related police deaths rose over 50 percent in 2014. The appointment of Loretta Lynch as attorney general will not help heal race relations.
Homosexual "marriage" became legal in 35 American states after 19 states legalized it in 2014. Reports emerged throughout the year of businesses being prosecuted for refusing to marry homosexual couples or host their weddings.
#BringBackOurGirls became popular after Boko Haram captured 276 Nigerian schoolgirls. The girls were reportedly sold as wives or sex slaves to other militants.
The civil war in Syria continued to rage. Currently, the U.S. seems to be helping President Bashar Assad by bombing militant groups in Syria.
Bible prophecy is being fulfilled at a blistering pace. Expect 2015 to build on the trends outlined above and for the pace to accelerate. We hope you continue to enjoy theTrumpet.com and find it essential as you navigate 2015's headlines.