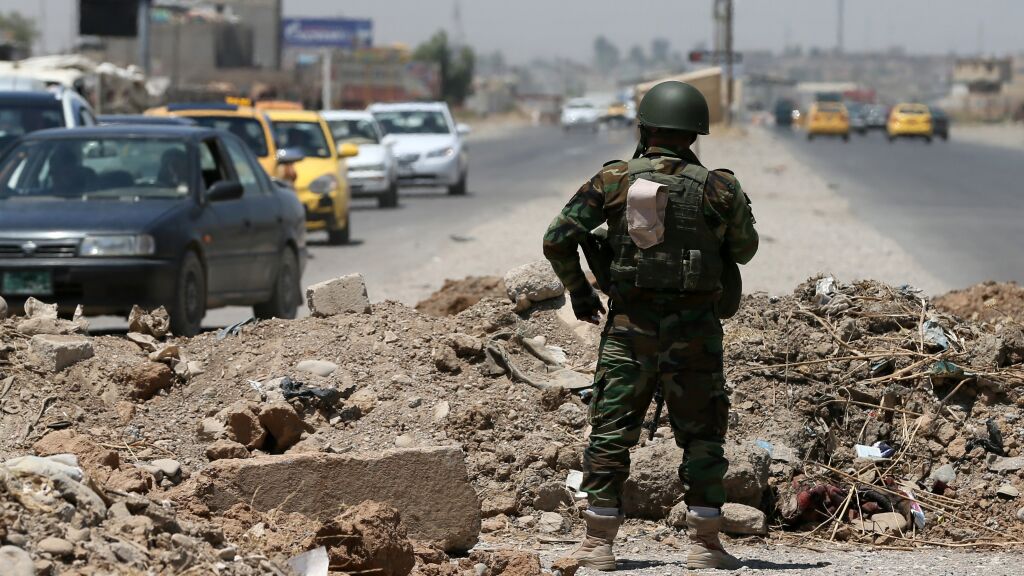 The Unnecessary Rise of ISIS
An example of what happens when the bad guys go free
The Islamic State of Iraq and Syria (isis) has made rapid advances toward the Iraqi capital, Baghdad. Since capturing Mosul, Iraq's second-largest city, on June 10, the militants' swift advance has created havoc among Iraq's security forces, heaping pressure on United States President Barack Obama to send troops to help the wilting Iraqi forces.
In recent days, there have been numerous reports of mass killings of captured Iraqi soldiers at the hands of isis militants. Witnesses say the soldiers have been loaded into trucks and taken into the desert to be killed.
"The claim by the Islamic State of Iraq and the Levant (isis) that it has massacred 1,700 Iraqi Shia air force recruits in Tikrit is horrifying and a true depiction of the bloodlust that these terrorists represent," State Department spokeswoman Jen Psaki said on Sunday.
The terrorist group's leader, Abu Bakr al-Baghdadi, has risen rapidly to power, which could have been prevented easily had America not released him from prison.
U.S. forces captured and imprisoned Baghdadi in 2005. Baghdadi was detained in Camp Bucca under the command of Col. Kenneth King. During his four years in prison, Baghdadi received militant training from fellow al Qaeda detainees. In 2009, the United States deemed him a minor threat to its interests and released him. Colonel King said Baghdadi "was a bad dude, but he wasn't the worst of the worst."
Upon his release, Baghdadi told the U.S. guards, "See you in New York"—i.e., "I'm coming back!"
A year later, Baghdadi took over the leadership of al Qaeda in Iraq after its leaders were killed by U.S. and Iraqi troops. The militant group was collapsing at that time, but was revived by the start of Syria's civil war in 2011. Baghdadi rebuilt the group over the next three years with campaigns in Syria and Iraq.
Baghdadi successfully allied himself with the Jabhat al Nusra militant group in Syria, and dipatched experienced fighters to help that group combat the Syrian Army. Last year, Baghdadi ended the alliance but remained in control of large swaths of land in northern Syria, including the only rebel-held city, Raqqa.
Baghdadi issued a rare audio message on January 21, in which he blatantly told the world his intentions to march into Baghdad for a "direct confrontation" with the U.S. "Our last message is to the Americans," he said. "Soon we will be in direct confrontation, and the sons of Islam have prepared for such a day. So watch, for we are with you, watching."
Such a statement from a man considered a minor risk to U.S. interests merely five years ago has taken many off guard. According to U.S. intelligence officers, Baghdadi is now considered the true heir to Osama bin Laden.
The rapid rise of isis under Baghdadi's leadership raises another question: If a low profile fighter like Baghdadi could accomplish such widespread destruction, what will the five senior Taliban leaders released from Guantanamo Bay in exchange for Bowe Bergdahl do?
America's leaders are not worried, though. "These five guys are not a threat to the United States," former Secretary of State Hillary Clinton said in an interview with nbc News. Baghdadi's example shows that such an assessment is dangerously naive. To see how childish America's Middle East foreign policy has become, watch Stephen Flurry's Trumpet Daily "Illegal Prisoner Swap Endangers More American Lives."