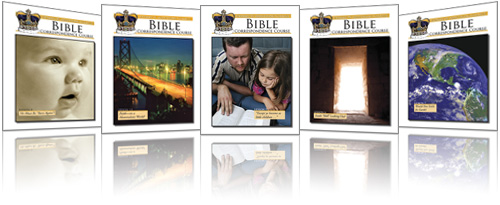 Believe it or not, the Bible was written for our day—this generation! No book is as up-to-date as the Bible. It explains the causes of present world conditions—it reveals what's ahead in the next few years. In its pages are the solutions to every problem we face in life—from personal and family relationships to national economics and foreign policy.
Yet, ironically, this incredible book is the least understood of all books. Most people, when they try to read it, find that they simply cannot understand it. Many assume it is irrelevant and out of date for our modern age.
But you can understand the Bible!
Herbert W. Armstrong College has been helping thousands learn the true meaning of current events and the true purpose for life through the Herbert W. Armstrong Bible Correspondence Course. Over 98,000 students from around the world have enrolled in this unique, 36-lesson course of biblical understanding.
This course has been designed to guide you through a systematic study of your Bible—the Bible is the only textbook. Best of all—these lessons are absolutely free! There is no cost or obligation—ever.
This 36-lesson course will be mailed four lessons at a time. A test booklet and answer sheet is included with each mailing and will be graded by Herbert W. Armstrong College staff to help you evaluate your progress. Alternatively, you may take the course entirely online.
Why delay? Request your FREE enrollment in the Herbert W. Armstrong College Bible Correspondence Course. Begin to understand your Bible today!
Enroll Now