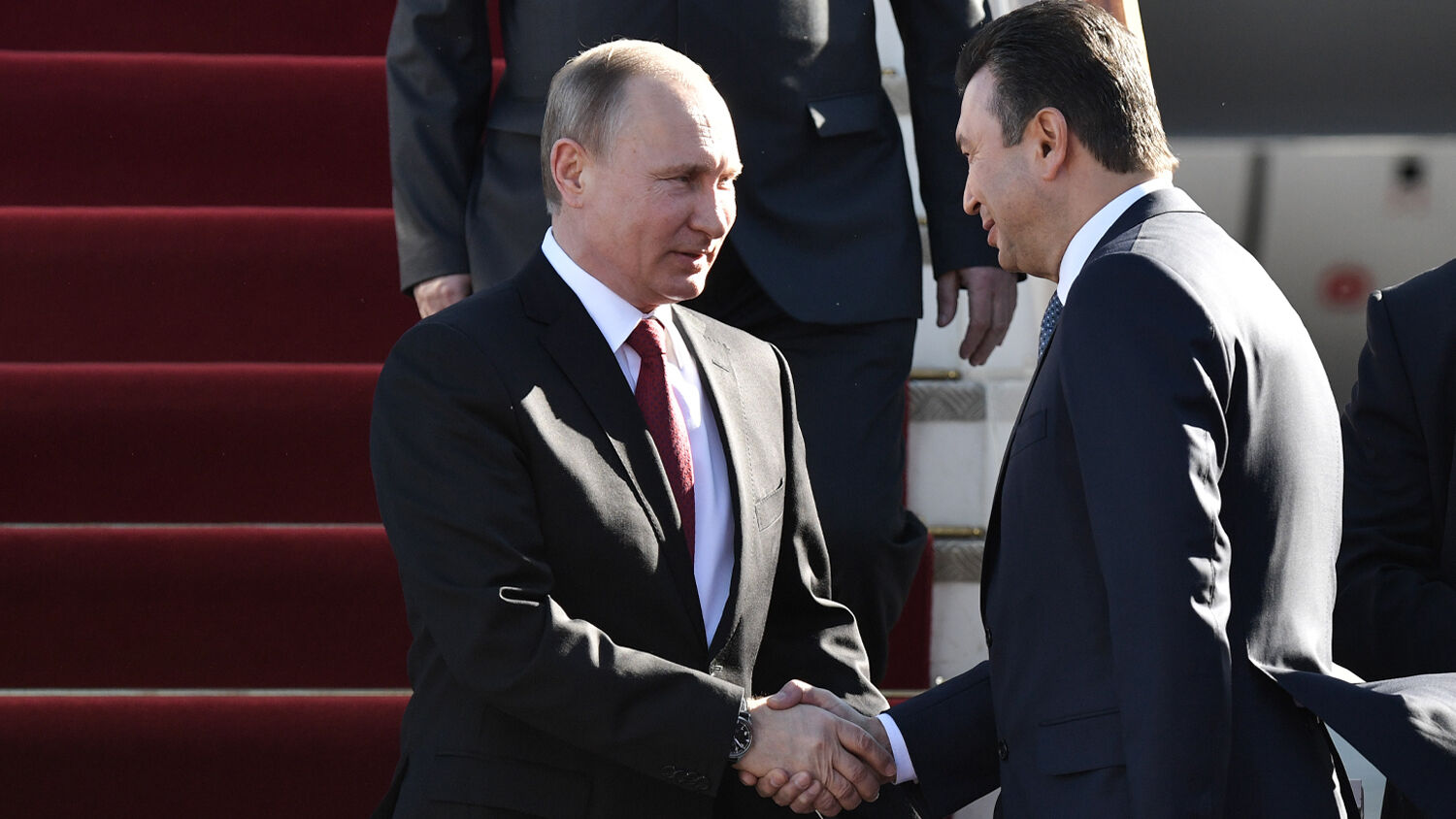 Russia Is Back in Tajikistan
The collapse of the Soviet Union brought tough times to Tajikistan. A desire to reverse fortunes could lead to a return to Russia.
Tajik Prime Minister Kokhir Rasulzoda flew to Moscow on February 8 for talks on closer military and economic cooperation between Tajikistan and Russia, as the trend of former Soviet states drawing closer to Russia continues.
During the meeting, Col. Gen. Alexander Lapin, commander of Russia's Central Military District, lauded the increasing military cooperation between the nations. Since 2014, Russian specialists have trained more than 7,000 Tajik servicemen. This training, he said, "significantly affects the increase in combat readiness of the armed forces of the Republic of Tajikistan."
General Lapin went on to announce Russia's transfer of military equipment to Tajikistan, for which the operatives were being trained. Training for another group has already commenced, among which are 140 tankers and 70 mortar gunners.
The two sides also discussed strengthening Russian-Tajik trade relations, resuming regular flights between Moscow and Dushanbe, and the return of Tajik migrant workers to Russia.
All this comes after a February 3 meeting by the Intergovernmental Commission on Economic Cooperation between Russia and Tajikistan. The high-level talks focused on expanding diplomatic relations and increasing energy and education cooperation. As a result, Russian energy giant Gazprom is preparing to resume operations in Tajikistan. Russia will also help revitalize Tajikistan's cotton industry, the country's main trade export.
In 1870, Russia launched Tajikistan's cotton cultivation, before officially establishing the Republic of Tajikistan in the 1920s within the Soviet Union. During World War i, Russia established Tajikistan's first cotton processing plant. The Tajik cotton industry was lucrative until the Soviet Union collapsed. Today, Tajik cotton yields are less than half of Soviet-era levels.
According to Swissinfo.ch, revitalizing the cotton industry could turn Tajikistan into a rich country, but only through "political will on the part of the country's leadership." Evidently, Tajikistan's leadership sees a path to riches only through partnership with Russian President Vladimir Putin, a man with a strong political will of his own—and one that directly involves Tajikistan.
Early in his reign, Putin famously declared the collapse of the Soviet Union "the greatest geopolitical catastrophe of the [20th] century." And for over 20 years, he has been working determinedly to reverse that "catastrophe."
In 2008, he reversed a part of it by invading the former Soviet nation of Georgia and bringing a fifth of its territory back under Moscow's control. Trumpet editor in chief Gerald Flurry said this move signaled that Russia had brought the world into a "dangerous new era."
"This was the first military strike of a rising Asian superpower," he wrote, "and there will be more." He then speculated on which former Soviet nation would be next: "Will a crisis occur over Ukraine? That area is the breadbasket of Russia, and surely it is willing to wage war over that as well."
Nearly six years later, he was proved right when Russia annexed Ukraine's Crimea. As with Georgia in 2008, Putin brought territory that had been under Moscow's control during Soviet days back under Russian authority. Putin has also been working to reverse the "catastrophe" in the former Soviet states of Armenia, Azerbaijan, Belarus, Kazakhstan, Kyrgyzstan, Uzbekistan—and now Tajikistan.
Mr. Flurry was able to accurately forecast what would happen because his understanding of Russia and its leader is based on Bible prophecy.
The Apostle John was inspired to prophesy of a massive army, the largest in human history, with 200 million soldiers (Revelation 9:16). He later named this army "the kings of the east" (Revelation 16:12). Other scriptures give us important details about its influential leader.
Ezekiel 38:2 mentions a "prince of Rosh, Meshech, and Tubal" (New King James Version). Meshech and Tubal are ancient names designating the modern Russian cities of Moscow and Tobolsk. And Rosh is an ancient name for Russia. In the September 2014 Trumpet, Mr. Flurry identified who this powerful Russian "prince" is:
I strongly believe Vladimir Putin is going to lead the 200 million-man army. Just look at the power he already has. Can you think of any other Russian politician who could become so powerful and have the will to lead Russia into the crisis of crises? I see nobody else on the horizon who could do that. … This much is absolutely certain: The restoring of Russia's power by Vladimir Putin—the prince of Russia—was prophesied!
Some aspects of this "prince of Rosh" prophecy, such as the building of the solid partnership between Russia and China, have already been fulfilled. And as Putin works to reverse the Soviet Union's collapse by pulling former member nations deeper into Russia's orbit, it is setting the stage for more of the prophecy to be fulfilled. Such events will only hasten the solidification of the kings of the east coalition under Putin's strong leadership.
"He is steadily rebuilding the Soviet empire," Mr. Flurry wrote. "Other nations are leaning toward an alliance with Russia. Several of them are prophesied to join. … We need to watch Vladimir Putin closely. He is the 'prince of Rosh' that God inspired Ezekiel to write about 2,500 years ago!"
Request Mr. Flurry's free booklet The Prophesied 'Prince of Russia' to understand these prophecies and where they are leading.