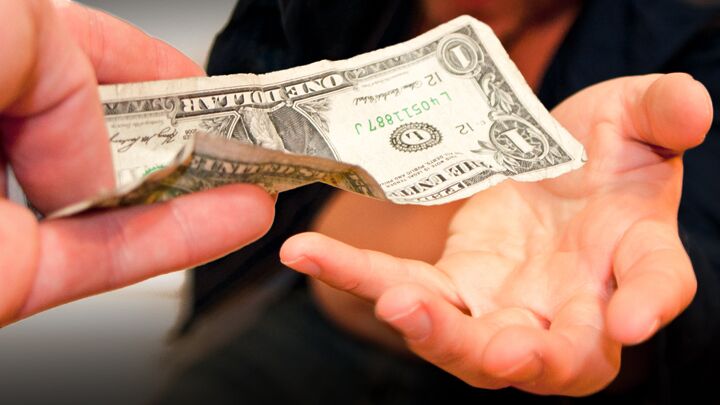 Russia Just Bought KyrgyzGaz for $1
It's amazing how far a dollar can go when you are Vladimir Putin.
Russia's state-owned energy giant Gazprom gave the government of Kyrgyzstan a crisp one-dollar bill on Thursday in exchange for 100 percent ownership of the KyrgyzGaz energy corporation. The symbolic payment means Russia is also now responsible for repaying the $40 million in debts the Kyrgyz energy company owes, but to Vladimir Putin—the wealthiest man on the planet—this is chump change.
Even if the debt was uncomfortable for Putin to shoulder, he would still take it on. The takeover of KyrgyzGaz represents a great step forward in his goal to transform Kyrgyzstan, a former republic of the Soviet Union, into something akin to a client state to Russia.
The takeover of KyrgyzGaz is just the latest of many steps Mr. Putin has taken toward accomplishing that goal.
Last year, Russia promised to donate more than $1 billion in weapons to the Kyrgyzian Army, including tanks, helicopters, air-defense systems and training programs. A few days later, Kyrgyzstan cleared the way to sell its massive, Soviet-legacy Dastan torpedo plant to … you guessed it: Russia.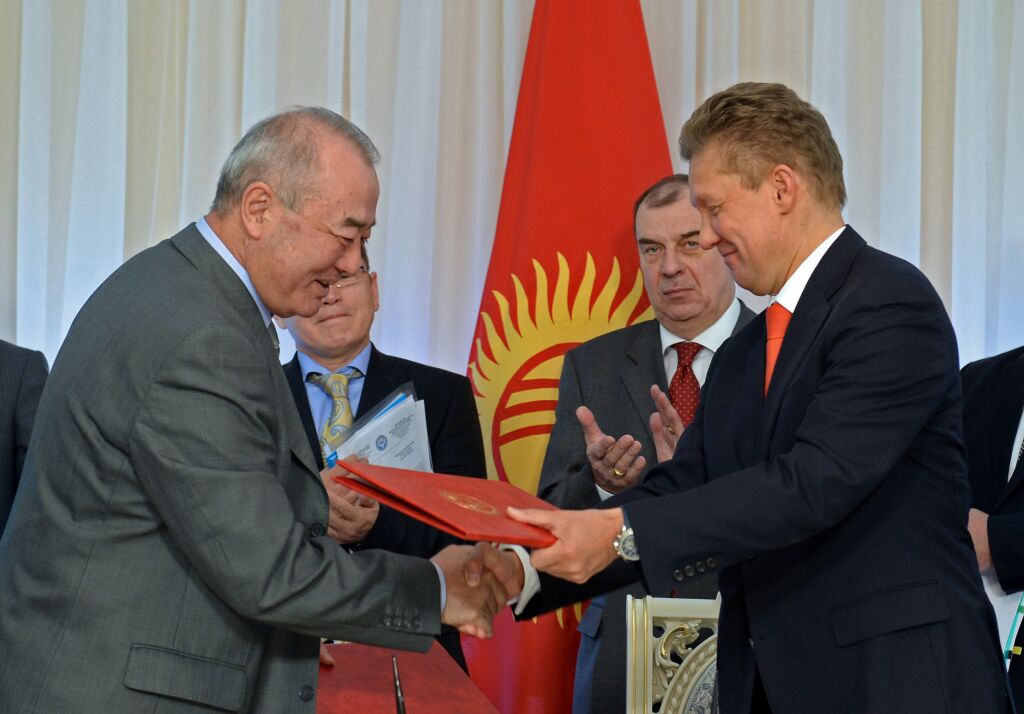 Also last year, after Russia had spent years pressuring Kyrgyzstan to kick America out of the Manas air base, Vladimir Putin finally got his wish. In fact, he is not just kicking the U.S. out of the strategic hub, but moving Russians in to take America's place. Manas was America's only military base left in Central Asia and was the primary supply facility for U.S. operations in Afghanistan. For 12 years it had been the largest manifestation of American power in Central Asia. Now, at Putin's command, the former U.S. base is about to be transformed into a Russian "large-scale international logistics hub" run by Russian state-owned oil company Rosneft.
"Rosneft's bid for Manas marks the culmination of Russia's recent methodical acquisition of Kyrgyzstan's key strategic assets," said Alexander Cooley, a political scientist specializing in Central Asia at Barnard College. "Over the last two years, Moscow has sought to terminate Bishkek's security cooperation with the U.S. and become the Central Asian state's dominant and exclusive strategic partner. It is now clear that Moscow seeks to turn Kyrgyzstan into a client state."
In other news: Gazprom said last week that it has received positive responses from Asian clients about possibly dropping the U.S. dollar as the currency in which it conducts transactions.
If Russia's bid for Manas was, as Cooley said, the culmination of Putin's strategy, then Moscow's takeover last week of KyrgyzGaz may have been the punctuation mark.
Much ruckus has been made recently about Putin's invasion and annexation of the Crimean Peninsula, and rightly so. However, little noise has been made over his gradual takeover of Kyrgystan—accomplished in board meetings instead of battlefields. Kyrgyzstan is being conquered not with soldiers, but with battalions of posh businessmen equipped with the weapons of commerce: tailored suits, laptops and cocktails of promises and threats.
From Ukraine to Kyrgyzstan, Putin is rebuilding Russian power in the former Soviet periphery. To understand how, why and what is ahead, read "Russia's Dark Rider."