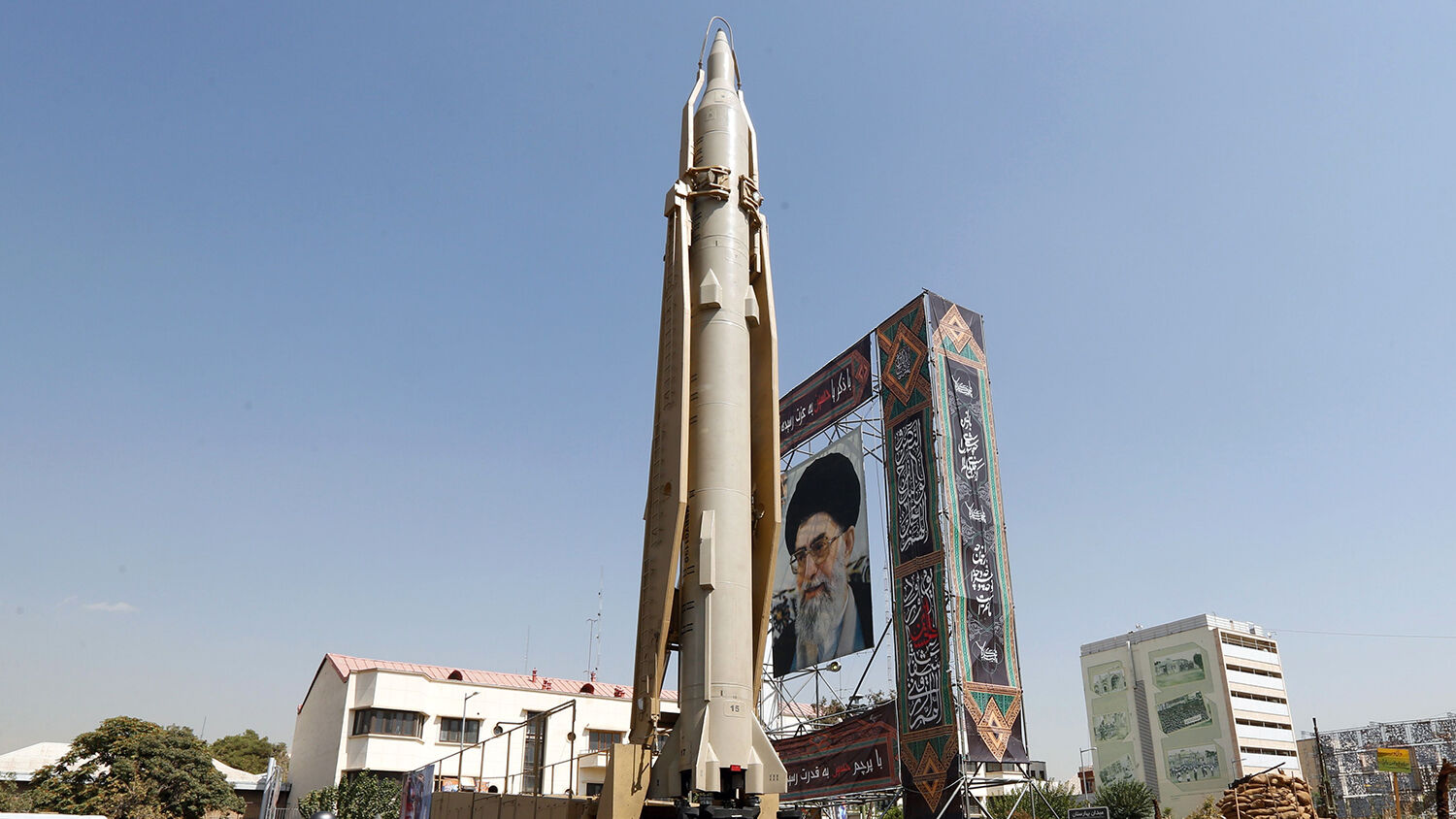 European Nations Blast Iran Over Nuclear-Capable Missiles
Europe urges Iran to halt production of 'nuclear-capable ballistic missiles,' which are 'inconsistent' with the nuclear deal.
On Wednesday, France, Germany and the United Kingdom sent a letter to United Nations Secretary General António Guterres, stating that "Iran's development of nuclear-capable ballistic missiles" is "inconsistent" with a UN Security Council provision urging Iran to halt all "activity related to ballistic missiles designed to be capable of delivering nuclear weapons."
According to Israel Hayom, the letter cites footage on social media from April 22 of a new Shahab-3 medium-range ballistic missile flight test. The featured missile was newly "equipped with a maneuverable reentry vehicle," allowing the system to strike with "near-precision accuracy" within a 1,250-mile range. These capabilities allow Iran to strike parts of China, Egypt, Ethiopia, Greece, India, Romania, Russia, Turkey and Ukraine.
The letter says: "The Shahab-3 booster used in the test is a Missile Technology Control Regime Category-1 system and as such is technically capable of delivering a nuclear weapon." To be nuclear capable, the rocket system would have to be capable of delivering a 1,000-pound payload to a range of at least 180 miles.
The European powers noted that a 2015 report by the International Atomic Energy Agency concluded "that extensive evidence indicated detailed Iranian research in 2002–2003 on arming the Shahab-3 with a nuclear warhead."
The letter also cited a July 24 test launch of the Shahab-3 missile, which flew over 600 miles; an August 2 Houthi-launched Borkan-3 missile, which traveled over 800 miles; and the August 29 test of a space-launch vehicle. According to the UN, space-launch vehicles share "a great deal of similar materials and technology" with ballistic missiles.
Since 2008, Iran has been launching and improving the multistage space-launch vehicles. According to the Defense Intelligence Agency, these delivery systems "could also aid Iran's development of longer-range ballistic missiles … and could also serve as a test bed for developing [intercontinental ballistic missile] technologies." If Iran were to develop this technology, all of Europe, including Britain, France and Germany, would be within striking distance of Iran's nuclear-capable missiles.
Last year, United States Secretary of State Mike Pompeo urged the UN Security Council to ban Iran's ballistic missile development. Europe, which has been notoriously pacifist against Iran, is beginning to wake up to the rising Iranian threat.
On Dec. 8, 2018, the European Union imposed its first economic sanctions against Iran in three years. A month later, diplomats from six European countries gathered at Iran's Foreign Ministry in Tehran, saying that they would no longer tolerate Iranian aggression through its sponsorship of terrorism on European soil and ballistic missile testing. More recently, on November 25, France said it was working to coordinate a European maritime security mission in the Persian Gulf to counter Iran.
While Europe is still clinging to the 2015 Iran nuclear deal and refuses to side with United States President Donald Trump in sanctioning the regime, the trend indicates that Europe is heading toward a military confrontation with Iran, just as the Bible describes.
Daniel 11:40 says, "And at the time of the end shall the king of the south [radical Islamic extremism, led by Iran] push at him: and the king of the north [a German-led European Union] shall come against him like a whirlwind, with chariots, and with horsemen, and with many ships; and he shall enter into the countries, and shall overflow and pass over."
Many European leaders are becoming "gravely concerned" over Iranian belligerence in the Middle East. Iran used to be a non-issue for Europe, but now that its missiles can reach the Continent, and it is attacking major oil facilities and positioning itself to control the Red Sea shipping lane, Europe feels threatened. As a result, it is preparing for confrontation.
This prophecy in Daniel 11:40-43 says that as a result of Iran's push, Europe will respond in a military whirlwind attack. This massive operation will overflow and storm through Libya, Egypt, Iraq and Iran.
French Defense Minister Florence Parly said Iran's behavior is dangerous "because bold is never far from daring, and daring never far from reckless." Iran is pushing at Europe, and it is only a matter of time until Iran's bold behavior becomes reckless and, in turn, incites the retaliation of a European military whirlwind.
For more information, please read Trumpet editor in chief Gerald Flurry's article "How Iran Will Be Conquered."