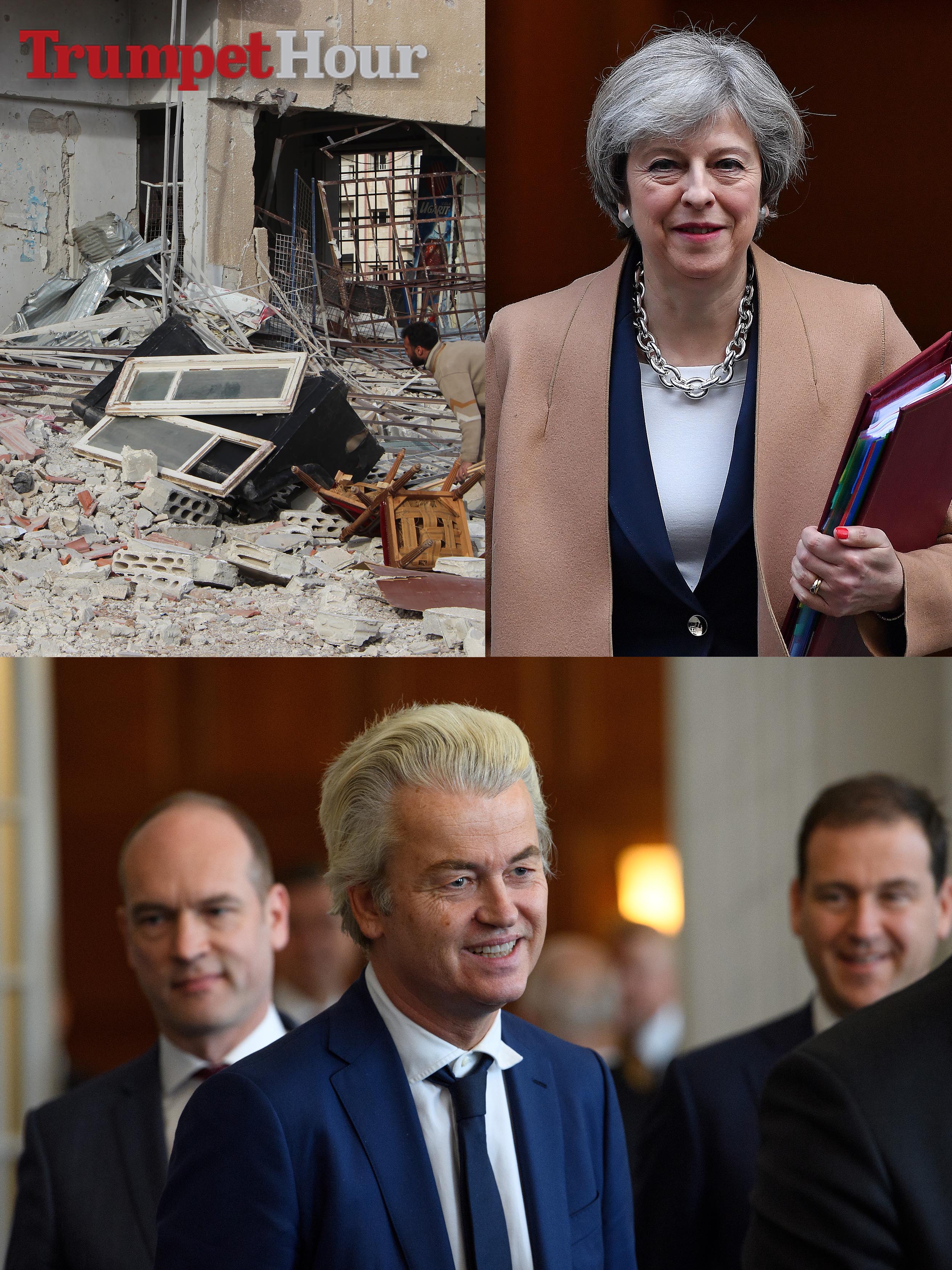 Week in Review: A Telling Dutch Election, Russia Sends Troops to Egypt, Japan Stands Up to China, and Much More
All you need to know about everything in the news this week
Get all the important news from March 11–17: Subscribe to the Trumpet Brief at theTrumpet.com.
Highlights:
Dutch election shatters political system
On Wednesday, headlines in Europe highlighted the epic defeat of Dutch politician Geert Wilders. Bloomberg: "Dutch Liberals Defeat Wilders's Party in Blow to Populist Surge." Daily Mail: "Far-Right Dutch M.P. Geert Wilders FAILS to Make Inroads in General Election." The Telegraph: "Netherlands Rejects Far Right."
On Thursday, theTrumpet.com highlighted the significance of Wilders's far-right Freedom Party gaining five seats to become the nation's second most popular party.
"[Wilders] has so thoroughly reshaped Dutch political culture that voters who share his views, but find him ultra vires, can now vote for any number of parties that have taken a hard-line on immigrants and on Islam, including [Wilders's Freedom Party]," wrote James Traub for Foreign Policy.
"This is Europe's politics in 2017; the center holds, but only by giving ground to the nationalist right."
Russia reportedly deploys to Libya-Egypt border
Reuters reported this week that a contingent of Russian troops is now present on Egypt's border with Libya.
If true, this development marks the first time that Russian soldiers have been spotted on the ground in North Africa since the fall of Muammar Qadhafi and indicates that Russia may be considering bolstering its support of Gen. Khalifa Haftar, a Libyan warlord currently vying for control of Libya.
Russia moves to assimilate South Ossetia's armed forces
Russian President Vladimir Putin gave an order that will absorb troops from Georgia's breakaway region of South Ossetia into Russia's military command structure.
The bold move represents a major development in Putin's quest to reconstruct the Soviet empire and is sounding alarm bells in the Georgian capital of Tbilisi and beyond.
Scotland plans another referendum on independence
Other news:
Japanese authorities said on Tuesday that the the Japan Maritime Self-Defense Force will dispatch its largest warship, the Izumo helicopter carrier, on a three-month tour that passes through the South China Sea. The move represents Japan's largest show of military force since World War

ii

and marks a major step in Tokyo's march toward remilitarization.
An Iranian-backed Shiite militia recently announced the formation of the Golan Liberation Brigade—a division specially assigned to seize the Golan Heights from Israel.
A pornography scandal rocked the United States Marines, yet the true extent of the scandal was underreported.
Get the details on these stories and more by subscribing to the Trumpet Brief!