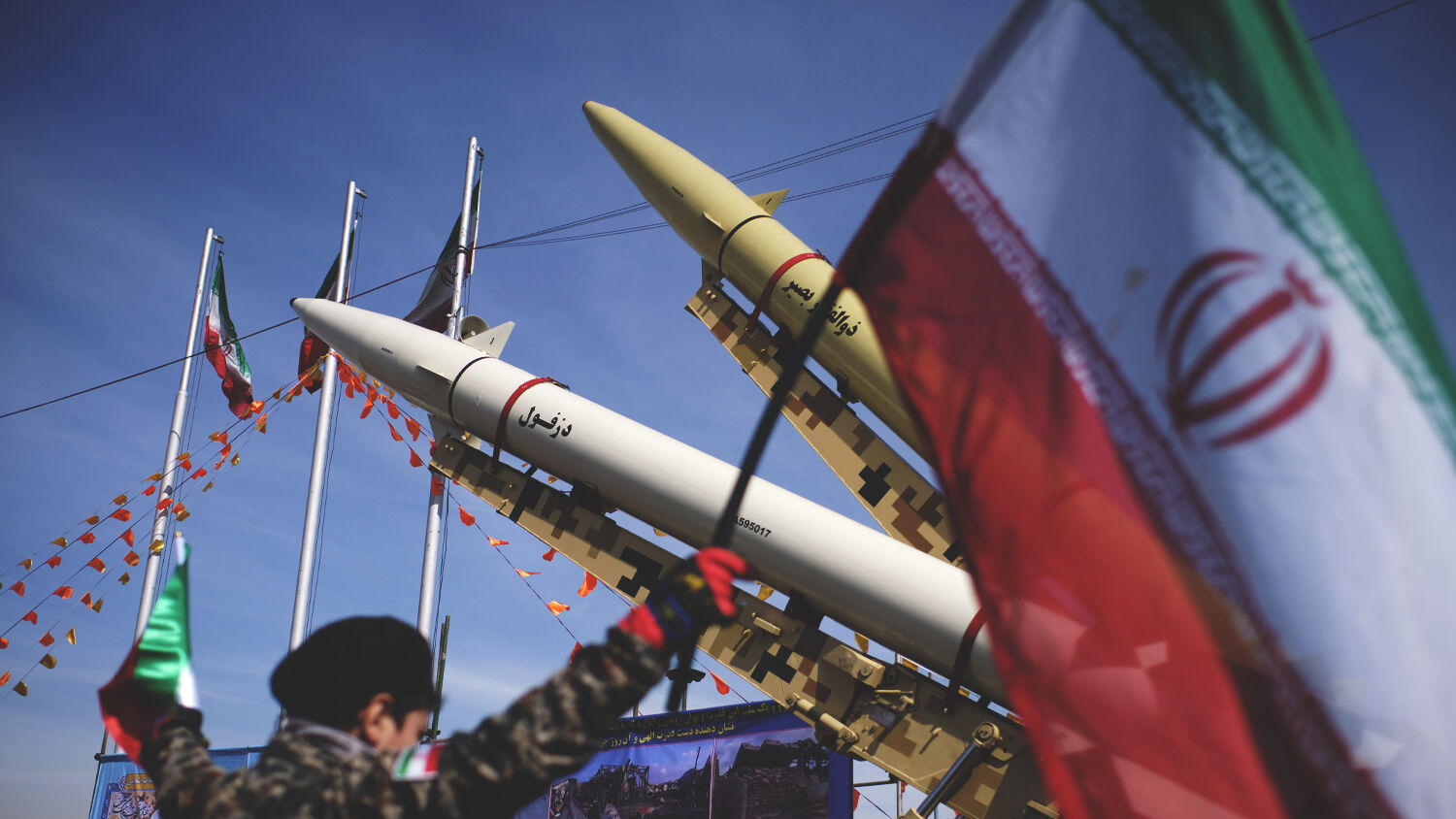 U.S. Lifts Sanctions on Iran—Without a Nuclear Deal
Tehran can apparently have its cake and eat it, too.
The United States agreed to remove sanctions on Iranian entities on June 10. The sanctions concern several Iranian energy companies as well as former officials of the National Iranian Oil Company. This was done in the context of the Iran-America negotiations over Iran's nuclear program in Vienna.
U.S. State Department spokesman Ned Price claimed there was "absolutely no connection" between the easing of sanctions and the nuclear negotiations. But he did suggest that Washington was rewarding Iran for good behavior. "Every time we impose sanctions, it is our hope that through a verified change in behavior, a verified change in status, we'll one day be able to remove those sanctions," said Mr. Price. "Because that means that one way or another, our policy objectives have been met."
Secretary of State Antony Blinken echoed these sentiments. "These actions demonstrate our commitment to lifting sanctions in the event of a change in status or behavior by sanctioned persons," he said. According to earlier reports, Blinken said sanctions on Iran would remain in place even if they weren't consistent with the 2015 Iran nuclear deal. President Joe Biden previously said there wouldn't be a removal of sanctions without a nuclear deal.
At about the same time, Washington unfroze $16.2 million worth of funds in a South Korean bank. Iran used that money to cover unpaid United Nations dues. Because Iran was behind on its payments, the UN suspended its voting rights. Now that Tehran has paid up, it can vote in the UN once again.
The original Iran nuclear deal, also known as the Joint Comprehensive Plan of Action (jcpoa), was agreed to in 2015 by Iran, America, Britain, France, Germany, Russia and China. It gave Iran sanctions relief and unfroze billions of dollars-worth of frozen assets in exchange for a temporary slowing down of its nuclear program. America under President Donald Trump withdrew from the deal in 2018 after Iran repeatedly violated it, and he implemented crippling sanctions on the Iranian economy. In retaliation, Iran ramped up its uranium enrichment.
Run by a radical Islamist theocracy, Iran is the number one state sponsor of terrorism worldwide. It sponsors proxy groups in Gaza, Iraq, Lebanon, Yemen, Somalia, Syria and elsewhere. It calls for Israel to be "wiped off the map." Many suspect its nuclear program is being built for that purpose.
Can Iran, as Price and Blinken have suggested, now be trusted? Have America's political objectives been met?
Politico reported on June 11 that Iran was selling weapons to Venezuela, another enemy of America. In April, Tehran announced reaching the highest uranium enrichment levels officially acknowledged, at 60 percent. Iran recently barraged Israel with missiles from Gaza through its proxy Hamas. On May 20, then Israeli Prime Minister Benjamin Netanyahu stated, "If Iranian support is removed, [Hamas] will collapse within two weeks."
It doesn't sound like Iran is suddenly trustworthy.
It also doesn't sound like the lifting of sanctions has "absolutely no connection" with the negotiations in Vienna. The Biden administration has gone out of its way to make Iran as happy as possible in the context of the negotiations—even to the point of undermining the Abraham Accords between Israel and the United Arab Emirates.
And Iran isn't particularly desperate for cash, either. In March, China and Iran agreed on a deal where Beijing would provide Tehran with $400 billion.
The old nuclear deal entailed Washington lifting economic sanctions and unfreezing Iranian assets. In exchange, Tehran agreed to temporarily slow down its nuclear program. But now the U.S. is making concessions before a deal is even agreed on. The only country that benefits from this is Iran, which is led by one of the most unstable, provocative, dangerous regimes in the world.
Trumpet editor in chief Gerald Flurry has written extensively about how disastrous the original Iran nuclear deal was. The current deal is being created by many who helped forge the 2015 deal. It looks like this deal will be even worse than the original.
Mr. Flurry writes in his free booklet Great Again, regarding the original deal:
The whole nuclear agreement hinges on trust. Can Iran be trusted? This nation has broken its agreements with the United Nations over nuclear inspections around 20 times. The inspections never achieved anything. Iran just kept deceiving the UN, buying time to continue its nuclear activities—and the UN and the rest of the world played along. Do you think its behavior will change because of this agreement?
Why is America going out of its way to empower the number one terrorist-sponsoring nation in the world—one with nuclear ambitions?
Tehran's track record shows it has no interest in abandoning the quest for a nuclear bomb. But putting on a facade of doing so gives it access to billions of dollars, which helps its conventional warfare. It means more money to spend on militias in Iraq, missiles in Gaza, insurgents in Somalia, and a lot more.
This doesn't bode well for the Middle East or for the world. That America is actively helping Iran do so is astounding.
But the root cause of this irrational behavior is deeper than just a naive administration in the White House.
To learn more, request your free copy of Great Again.