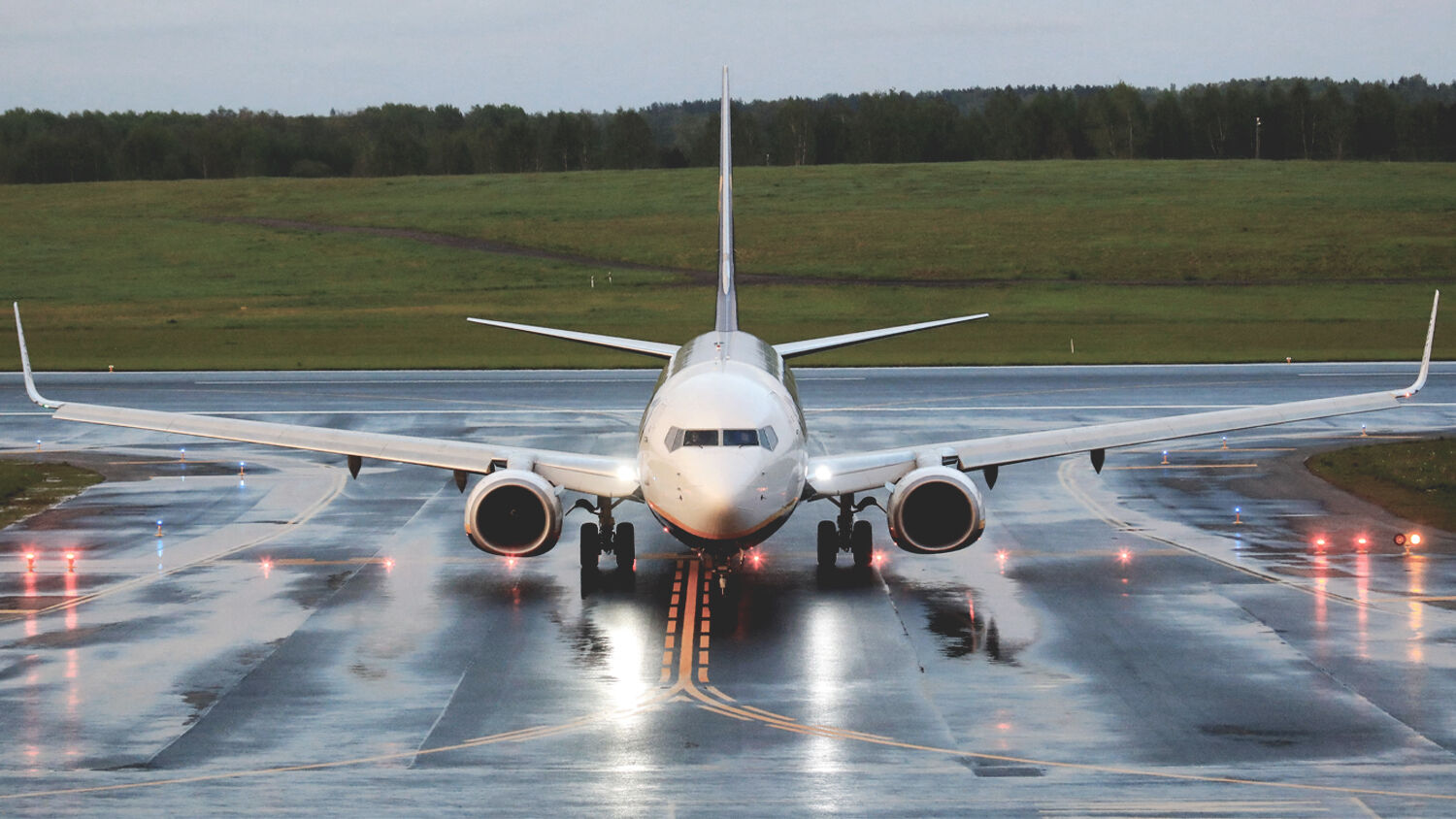 Belarus Hijacks Plane, Kidnaps Journalist
Another swipe from the Russian bear paw. How many more can Europe take?
A flight from Greece to Lithuania on May 23 was forced to land in Belarus after flying over the country's air space. Ryanair 4978 was almost out of Belarussian air space when a MiG-29 fighter jet, sent on orders from Belarussian President Alexander Lukashenko himself, forced it to land in Belarus's capital, Minsk. On board the flight was anti-government activist Roman Protasevich. The authorities detained him along with his girlfriend, Sofia Sapega. Afterward, the flight resumed and landed at its destination in Vilnius, Lithuania.
Protasevich, 26, is the cofounder and former editor of nexta, a dissident media channel on the messaging app Telegram. Protasevich has lived in exile in Vilnius since 2019. Nevertheless, he continues to cause problems for Belarus's government. He was returning from a meeting with Belarussian opposition leader Svetlana Tikhanovskaya in Greece.
Belarus's excuse for the "skyjacking" was a supposed terror tipoff. Minsk claims that Palestinian terrorist group Hamas planted a bomb on the plane. Hamas denies any involvement.
The government later released a video of Protrasevich confessing for "organizing mass protests." He could face up to 15 years in prison. Protrasevich looked visibly nervous. Despite him stating he doesn't "have any health issues" and that "police officers treated [him] properly and according to the law," his nose looked broken and his face covered in makeup. A bruise or some sort of scratch can be seen on his forehead, visible past the makeup application. He was most likely tortured.
Belarus is often nicknamed "the last dictatorship in Europe." Lukashenko, a former Soviet-era bureaucrat, has controlled Belarus with an iron fist since 1994. Since last August, tens of thousands of Belarussians have protested his rule. Lukashenko had claimed a sixth term as president, despite independent exit polls showing Tikhanovskaya winning. nexta was one of the few independent media sources in the country to cover the protests.
Ryanair ceo Michael O'Leary believed that among the passengers of the flight were Belarussian kgb agents. Four other passengers disembarked in Minsk and are unaccounted for. In the Athens airport, Protasevich was shadowed by a Russian-speaking man who tried to take photos of his documents.
Greece and Lithuania are both European Union member states. And the EU has responded quickly to Lukashenko's actions. Brussels called for a ban on EU-based airlines flying through Belarussian air space. The EU also started the process of banning Belarussian airlines from their air space. EU airlines Lufthansa, Air France, klm, Scandinavian Airlines, AirBaltic and others have ceased flights through Belarus. British Airways did the same.
"This is an attack on democracy," said European Commission President Ursula von der Leyen. "This is an attack on freedom of expression. And this is an attack on European sovereignty. And this outrageous behavior needs a strong answer."
Most are focusing attention on Lukashenko and his actions. But the skyjacking can't be considered just a Belarussian venture. A close look has to be taken at Russia's involvement.
Belarus is a very poor, landlocked ex-Soviet state with few friends. The only thing keeping Lukashenko's regime afloat is Russian President Vladimir Putin. Putin was instrumental in keeping Lukashenko in power during last year's protests. Russia and Belarus are under the Union State agreement: They've synchronized their borders, immigration laws and militaries similar to the EU. Trade with Russia is Minsk's lifeline. Belarus should be considered little more than a Russian satellite state.
And it is unlikely Lukashenko would have attempted something this bold without the Kremlin's support.
British Foreign Secretary Dominic Raab points the finger at Russia. "It's very difficult to believe that this kind of action could have been taken without the acquiescence of the authorities in Moscow," he told the House of Commons.
Russian Foreign Minister Sergei Lavrov, meanwhile, said that Minsk took an "absolutely reasonable approach." Russian Foreign Ministry spokeswoman Maria Zakharova accused the West of hypocrisy, claiming that its governments accomplished similar escapades. Leonid Kalashnikov, a Duma (Russian parliament) member, said that if Belarus sees "a threat to their security, then they must fight this threat."
It's clear that Russia stands behind its little buddy.
This incident comes at a time when Russian relations with Europe are fraying. Earlier this year saw the revelation of Russia infiltrating two EU defense ministries. The Russian military has also expanded its presence in Nagorno-Karabakh, a territory disputed between Armenia and Azerbaijan in the Caucasus. Russia has threatened escalating the war in Ukraine with a troop buildup along the Ukrainian border. The controversial Nord Stream 2 pipeline, a security concern for many East European countries, is closer than ever to being completed.
It goes without saying that Russia is making many Europeans very nervous.
The Trumpet has been watching Russian-European relations for years. Ever since Vladimir Putin took control of Moscow, Russia has been rising to levels of power not seen in decades.
But as Putin rises in power, so does Europe. Many countries in Eastern Europe are trying to integrate into the EU as much as possible, partly because of fear of Putin. The Belarussian skyjacking is another prod down this route.
"President Putin has military might and the will to use it," writes Trumpet editor in chief Gerald Flurry in his free booklet The Prophesied 'Prince of Russia.' "America has the power but lacks the will to use it. That is why we grovel before this 'evil empire'—as President Ronald Reagan once called it. No leader in Russia has equaled Putin's diabolical evil since Joseph Stalin.
"The Ukraine crisis continues, and America is sleeping through it. But Europe is deeply alarmed! The changes this crisis provokes in Germany and Europe will shake the nations!"
To learn how, request your free copy of The Prophesied 'Prince of Russia.'