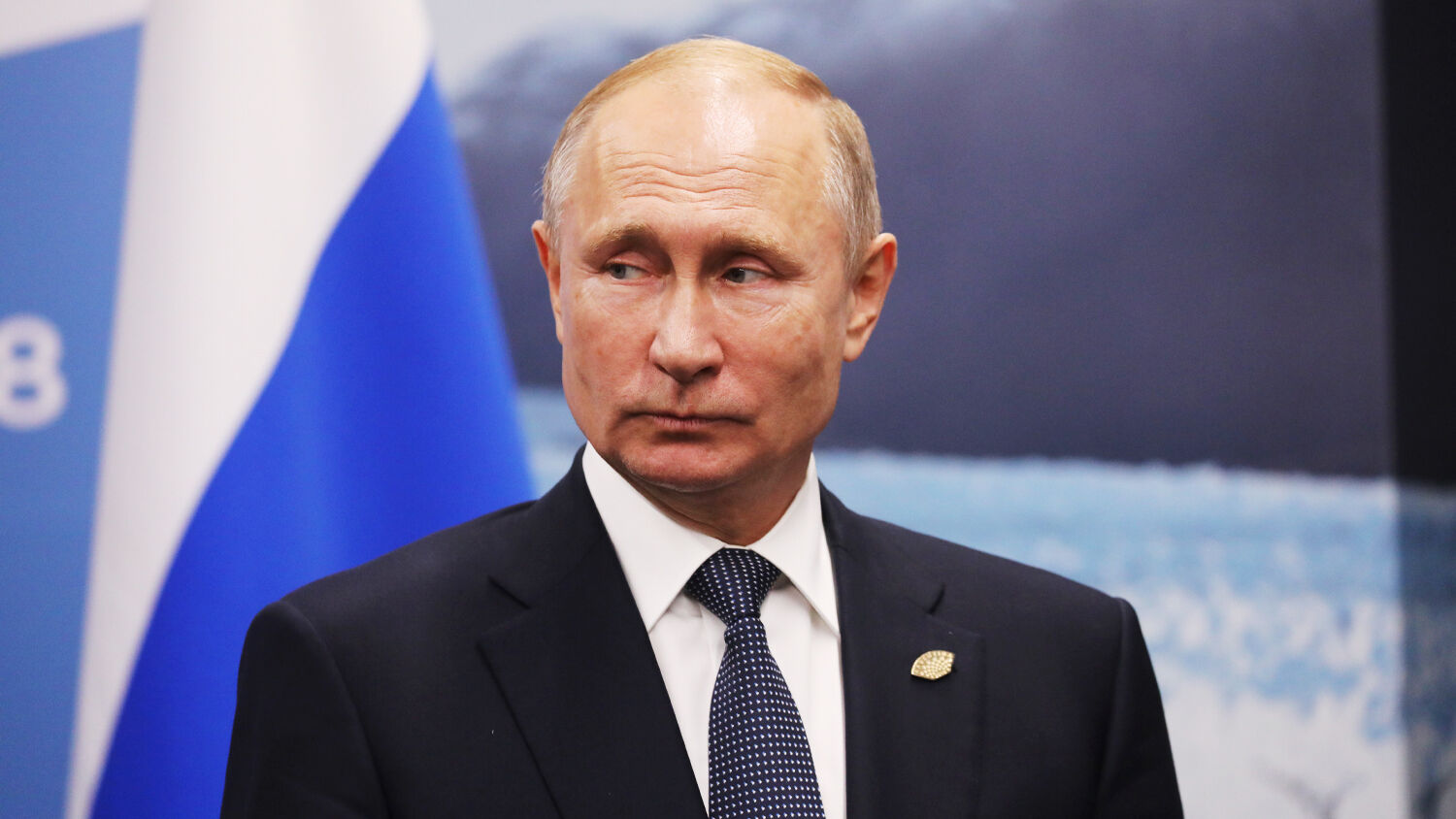 Russia Infiltrates Two European Defense Ministries
The Cold War is over; Cold War-style espionage isn't.
Recent scandals expose Russian infiltration in at least two European defense ministries. They reveal both Russia's desire to undermine the North Atlantic Treaty Organization and how edgy Moscow's prods are making Europe.
The first incident occurred in Bulgaria. The government arrested six people in connection to giving government secrets to Russian intelligence, Balkan Insight reported March 19. General Prosecutor Ivan Geshev said the six were part of a spy ring infiltrating the Bulgarian Defense Ministry. Their ringleader was a shadowy figure known as "The Resident."
"The Resident" was responsible for sending copies of classified documents to Russian Embassy staff in Sofia. The material included information about nato, the Central Intelligence Agency and military details regarding Ukraine and Nagorno-Karabakh, places the Russian military is involved in. "The Resident" allegedly was trained by Russia's military intelligence agency to "recruit an 'illegal network of agents'" having access to Bulgarian, nato and European Union military secrets.
This mysterious spymaster turned out to be Ivan Iliev. Bulgaria's former military intelligence chief. His wife, who has dual Bulgarian-Russian citizenship, acted as the liaison between Iliev and the Russian Embassy. Bulgaria expelled two Russian diplomats in retaliation.
The Bulgarian government released a video on YouTube explaining the case and showing surveillance footage. Although the video is in Bulgarian, you don't need to understand the language to tell that something's fishy with shadowy figures exchanging material in the middle of the night or a man hunched over his computer counting a large wad of United States dollars.
The other incident happened in Italy.
Italian authorities arrested a naval officer accused of "serious crimes relative to spying and national security," according to the Wall Street Journal. Walter Biot, a captain in the Italian navy, allegedly received €5,000 (us$5,889.03) from the Russian Embassy in Rome in exchange for state secrets.
Biot was apparently struggling to make ends meet and took the Russian money out of desperation. Biot's wife, Claudia Carbonara, defended her husband. "He gave the minimum possible to the Russians, nothing compromising," she said. "He's not stupid; he's just irresponsible. He was desperate for the future of us and our children."
Italy promptly expelled two members of the Russian Embassy involved in the case. Italian Foreign Minister Luigi Di Maio called the espionage a "hostile act of extreme gravity."
This follows similar Russian espionage revelations in places like the Netherlands, Denmark, Slovakia and the Czech Republic. Germany was recently hit with a Russian cyberattack that compromised the computers of many federal and state politicians.
Russia under President Vladimir Putin has been getting under Europe's skin for years now. His 2008 war with Georgia and 2014 annexation of Crimea showed he isn't afraid to redraw the borders of Europe. His use of chemical weapons against enemies like Sergei Skripal and Alexei Navalny demonstrate his ruthlessness. His business dealings with Turkish President Recep Tayyip Erdoğan undermines the nato alliance, as does the Nord Stream 2 pipeline.
Russian espionage expertise is nothing new. But the latest examples certainly are going to rattle Europe. After all, if Moscow could compromise a former military intelligence chief, who else can't be trusted? If one cash-strapped naval captain is all it takes to betray state secrets, who else could Putin take advantage of?
And espionage is something that Putin has been skilled at for decades, as a 2016 Washington Post article states:
As a street-fighting kid growing up in a crowded apartment complex in the Soviet Union, Vladimir Putin dreamed of something bigger.

By the time he was a teenager, that something, he'd concluded, was becoming a spy.

"Even before I finished high school, I wanted to work in intelligence," Putin said, according to a biography posted on the Kremlin website. "Granted, soon after, I decided I wanted to be a sailor, but then I wanted to do intelligence again." …

Putin would eventually join the kgb in 1975, at age 23, and spend the next 16 years working for the intelligence agency. …

Putin told his biographers that the allure of espionage transcended high-minded ideals.

"I was most amazed by how a small force, a single person, really, can accomplish something an entire army cannot," he said, according to the Telegraph. "A single intelligence officer could rule over the fates of thousands of people. At least, that's how I saw it."
Today, as president of Russia, Putin rules over the fate of millions. Europe knows that. And Europe fears him.
But as intimidating as Mr. Putin can be, there is more to his regime than meets the eye. Vladimir Putin is actually on the path to become the most powerful Russian leader since Joseph Stalin—or even the most powerful Russian leader ever. And his rule will impact the life of every person on the planet.
To learn more, request your free copy of The Prophesied 'Prince of Russia.'