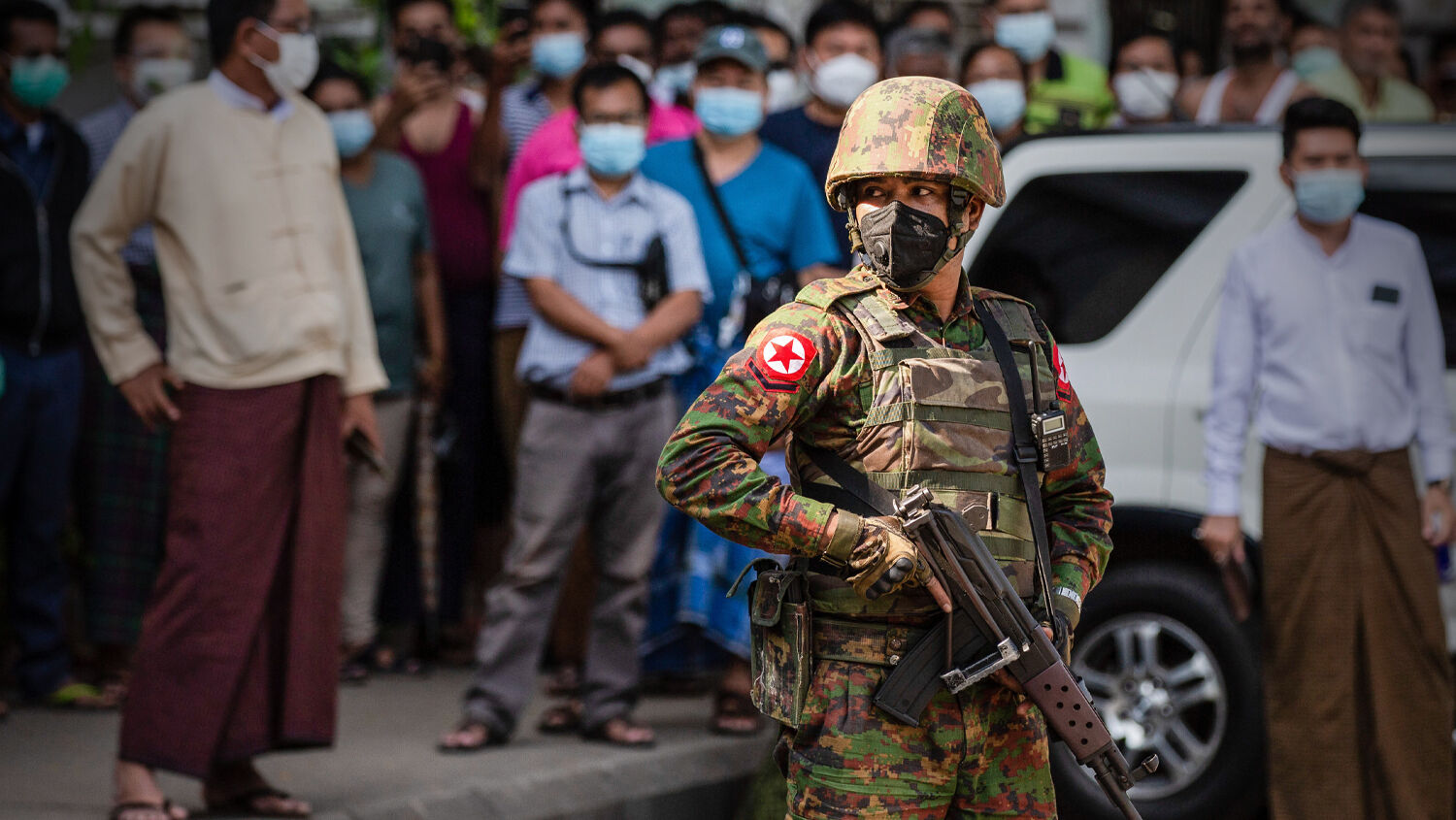 Beijing's Burmese Days
The coup in Myanmar could force the country closer to Beijing.
The Myanmar military overthrew the country's civilian government on February 1. The armed forces deposed head of government Aung San Suu Kyi and declared a state of emergency to last one year. This follows Myanmar's elections in November where San Suu Kyi's National League for Democracy (nld) won a majority of seats. The military had been contesting the election results. The commander in chief of the armed forces, Gen. Ming Aung Hlaing, is now the country's leader.
Myanmar (also known as Burma) had been under military rule since 1962. The junta rule left the country a political and economic pariah. Starting in 2011, the military government took steps toward reform in order to open Myanmar to the rest of the world. This culminated in the country's first democratic election in decades in 2015. San Suu Kyi, a former political prisoner and Nobel Peace Prize laureate, won the election. Many hoped her election would mean meaningful change.
But Myanmar didn't transform into a complete democracy. The military retained control of the ministries of defense and the interior. They also had 25 percent of all parliamentary seats automatically assigned to their choices. The army still cast a heavy shadow over internal politics, which is why the nld's victory last year was all the more incredible. This didn't make the military happy. They were likely hoping their compromise with democracy would be short-lived.
The military attempted to convince Myanmar's electoral commission to annul the vote. The commission refused. Independent observers claimed the election was free and fair.
The military enacted a state of emergency that it claims will last only a year until new elections can be organized.
Myanmar was under international sanctions while its military ruled. Those sanctions dropped after the country's transition to democracy last decade. Now that the military is in control again, the threat of sanctions looms—including and especially from the United States.
"The United States removed sanctions on Burma over the past decade based on progress toward democracy," said U.S. President Joe Biden. "The reversal of that progress will necessitate an immediate review of our sanction laws and authorities, followed by appropriate action. The United States will stand up for democracy wherever it is under attack."
Myanmar's relationship with China is more complicated. China had friendly relations with Aung San Suu Kyi. The military is seen by Beijing as more of a wildcard. Despite this, China hasn't condemned the coup. "We have noticed what happened in Myanmar and we are learning more about the situation," stated a spokesman for the Chinese Foreign Ministry. "China and Myanmar are friendly neighbors. We hope that all parties will properly handle their differences under the constitution and legal framework to maintain political and social stability."
China has warm relations with General Aung Hlaing. Chinese Foreign Minister Wang Yi called Aung Hlaing a "brother" in a meeting last year and spoke positively of the military's "national revitalization."
China is the second-largest foreign investor in Myanmar, after Singapore. Myanmar is a member of China's Belt and Road Initiative, an economic program linking smaller economies with China's through infrastructure financing. According to China's state-run Global Times newspaper, major Chinese investments in Myanmar, such as mines and a prominent pipeline, are still operating as normal. China is also investing in transportation links to and the port of Kyaukphyu, a Burmese coastal city. The Kyaukphyu infrastructure project would give China direct access to the Indian Ocean.
Forty percent of Myanmar's debt is owed to China. And with China's formidable military and a land border with Myanmar, the new government in Myanmar cannot afford to make it angry.
Beijing also cannot afford to let its investments in the country crumble. Although China had a warm relationship with Aung San Suu Kyi, U.S. sanctions could push the new government closer to China's orbit.
We don't know how this will all play out, but the crisis in Myanmar could bring China one step closer to adding another country to its economic empire.
China has been active in building its empire lately. It is increasingly placing trade hub Hong Kong under its thumb. It is aggressive in pressuring Taiwan into its sphere of influence. It is controlling major ports like Australia's city of Darwin and the Panama Canal.
"The world is waking up to what a powerhouse China is becoming," writes Trumpet editor in chief Gerald Flurry in his latest booklet, China's Dangerous Move Against America. He continues:
Its economic maneuvers are vaulting it past the United States as the world's greatest economy. Its military is developing and attaining conquests throughout Asia and beyond. Many nations are realizing how ascendant Beijing is and are favoring it over America as the superpower of the future. This nation has become one of the world's most aggressive and dangerous powers. Its leaders clearly have the ambition to rule this world!
While Myanmar may be a small prize for China, Beijing's skyrocketing influence won't stop there. Expect China to muscle its way to controlling the economies of nations around the world. And once China's global economic empire is fully fledged, it will be bad news for America. To learn why, please read Mr. Flurry's free booklet China's Dangerous Move Against America.