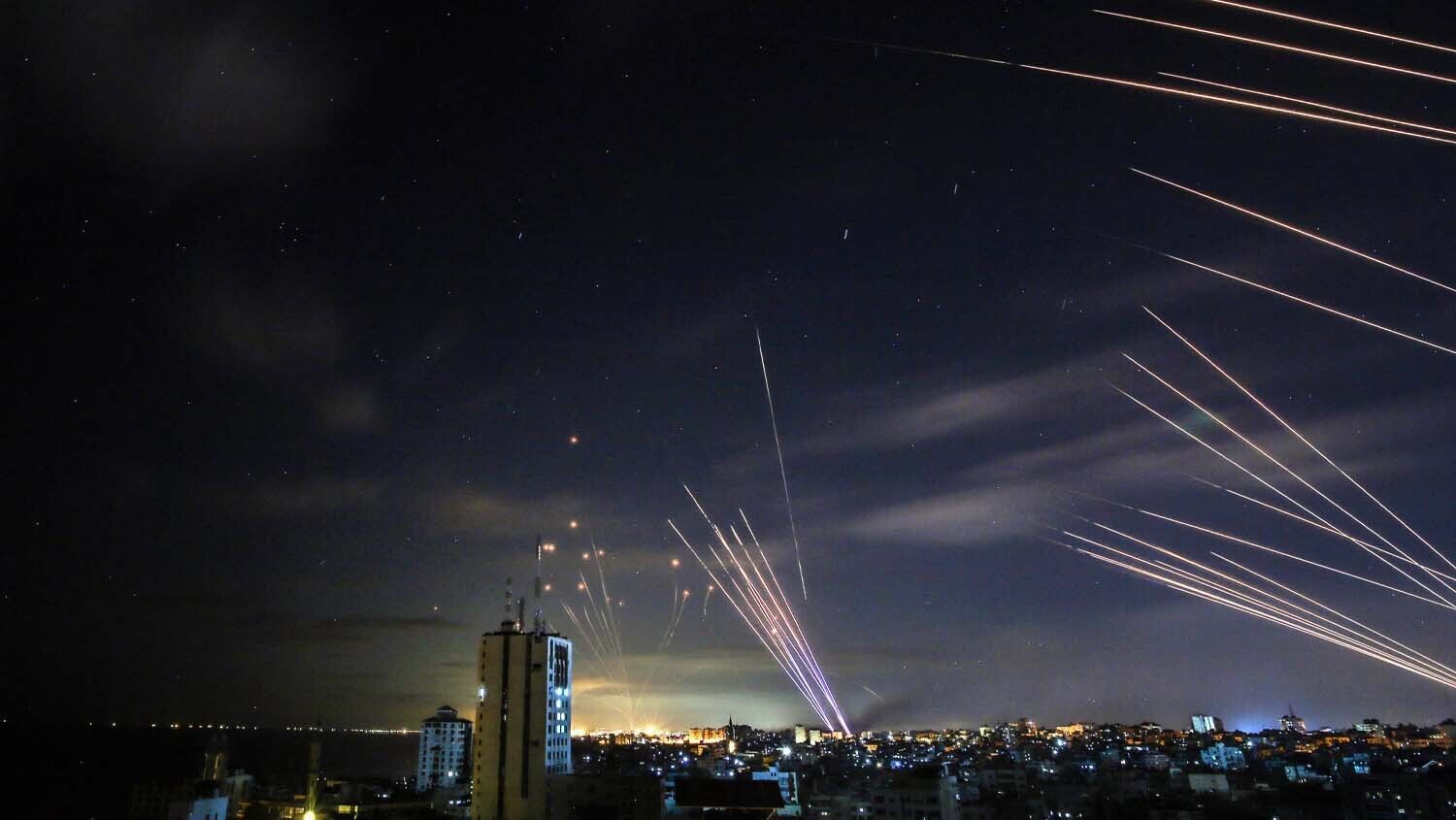 Israel and Morocco: New Best Friends?
Is the North African kingdom a trustworthy partner?
Morocco is considering buying Israel's Barak 8 missile defense system, the Jerusalem Post reported on January 6. Neither the Israeli nor the Moroccan governments have confirmed the report. Morocco is also reportedly considering buying defense systems from other countries instead. But if confirmed, this would give the Moroccan military quite a potent weapon.
Barak 8 is a joint project between Israel and India. It can shoot down missiles and planes from an altitude of 31-43 miles. It can hit multiple targets and is built to withstand bad weather.
There are other rumors that Morocco is even considering purchasing Israel's Iron Dome defense system. Iron Dome is Israel's land-based missile defense system. Iron Dome defended Israeli cities during the barrage of rocket attacks from Gaza last year.
In November, Israeli Defense Minister Benny Gantz visited Rabat, Morocco's capital. On November 24, Gantz signed a defense cooperation agreement with Moroccan Defense Administration Minister Abdellatif Loudiyi. This makes Morocco the first Arab country to enter an official defense pact with Israel.
Morocco, unlike many of Israel's closer neighbors, has never been at war with Israel. In fact, relations between Rabat and Jerusalem have been historically cordial. During World War ii, Moroccan King Mohammed v protected Moroccan Jews from Axis forces. King Hassan ii shared intelligence with Mossad (one of Israel's main spy agencies) in preparation for the Six-Day War. King Hassan helped arrange Egyptian President Anwar Sadat's 1977 trip to Israel. He met with Israeli politicians in the 1980s. Both countries had liaison offices in each other's capitals. Israelis were even allowed to travel into Morocco.
This relationship was formalized when Morocco recognized Israel diplomatically in 2020. This followed similar agreements between Israel and the United Arab Emirates, Bahrain and Sudan—sometimes called the "Abraham Accords."
Israel has also sold weapons to Morocco in the past. For example, Morocco received three Israeli drones in 2020, before the normalization deal.
While the king and those around him may be relatively close to Israel, the Moroccan people aren't as cordial. The 2019–2020 Arab Opinion Index suggests that 88 percent of Moroccans disapprove of recognizing Israel. Last year, the Justice and Development Party demanded the closure of the reopened Israeli liaison office in Rabat, to show support for the Palestinians. In May, people in 46 Moroccan cities took to the streets to protest Israeli actions against the Palestinians, as Gaza was sending its missiles to Tel Aviv.
Morocco has been looking to other military partners, as well. Chief among them is France.
France is the third-largest weapons exporter in the world. One of the chief regions of the world where France exports arms is Africa. France colonized much of North and West Africa and retains a heavy influence in the region. France has close military relationships with countries like Chad, Mali and Algeria. But last year, Morocco overtook Algeria as Africa's largest market for French weapons. Morocco World News reported July 12 that Morocco purchased $486 million-worth of French weapons. Just last month, Morocco reportedly purchased a mica air defense system from France.
This may seem innocuous. But the European connection is most concerning.
The Trumpet has followed Europe investing in the Arab world for years. We base our analysis on biblical prophecies like those in Psalm 83. This psalm speaks of various Middle Eastern peoples forming a confederacy "that the name of Israel may be no more in remembrance" (Psalm 83:4). The alliance includes the Ishmaelites (modern Arabs), Moab (the ancient name for Jordan), Tyre (in modern Lebanon) and others. The psalmist mentions Assur (verse 8), or Assyria, being among them. No such alliance has ever existed in history. This psalm is therefore prophetic.
Assyria is the ancestor of modern-day Germany (request a free copy of Germany and the Holy Roman Empire for more information). The Psalm 83 alliance is propped up by a European power intent on blotting out the name of Israel.
Morocco isn't specifically mentioned in this prophecy. But it is considered part of the Arab world. It is a close military partner with France, arguably Germany's closest ally in the European Union. At the very least, Israel integrating itself with Morocco may not be the wisest move.
In the aftermath of the Abraham Accords being signed, Trumpet editor in chief Gerald Flurry wrote: "We all want peace. But sadly, these recent peace pacts have a deadly flaw. … Biblical prophecy gives us deep insight into these agreements. It actually foretells that moderate Arabs will unite, somewhat like we are now seeing. But they are prophesied not to cooperate with the United States or Israel." Israel's trust in Morocco is misguided, with potentially deadly consequences down the road. To learn more, please read "Deadly Flaw in Mideast Peace Deals."