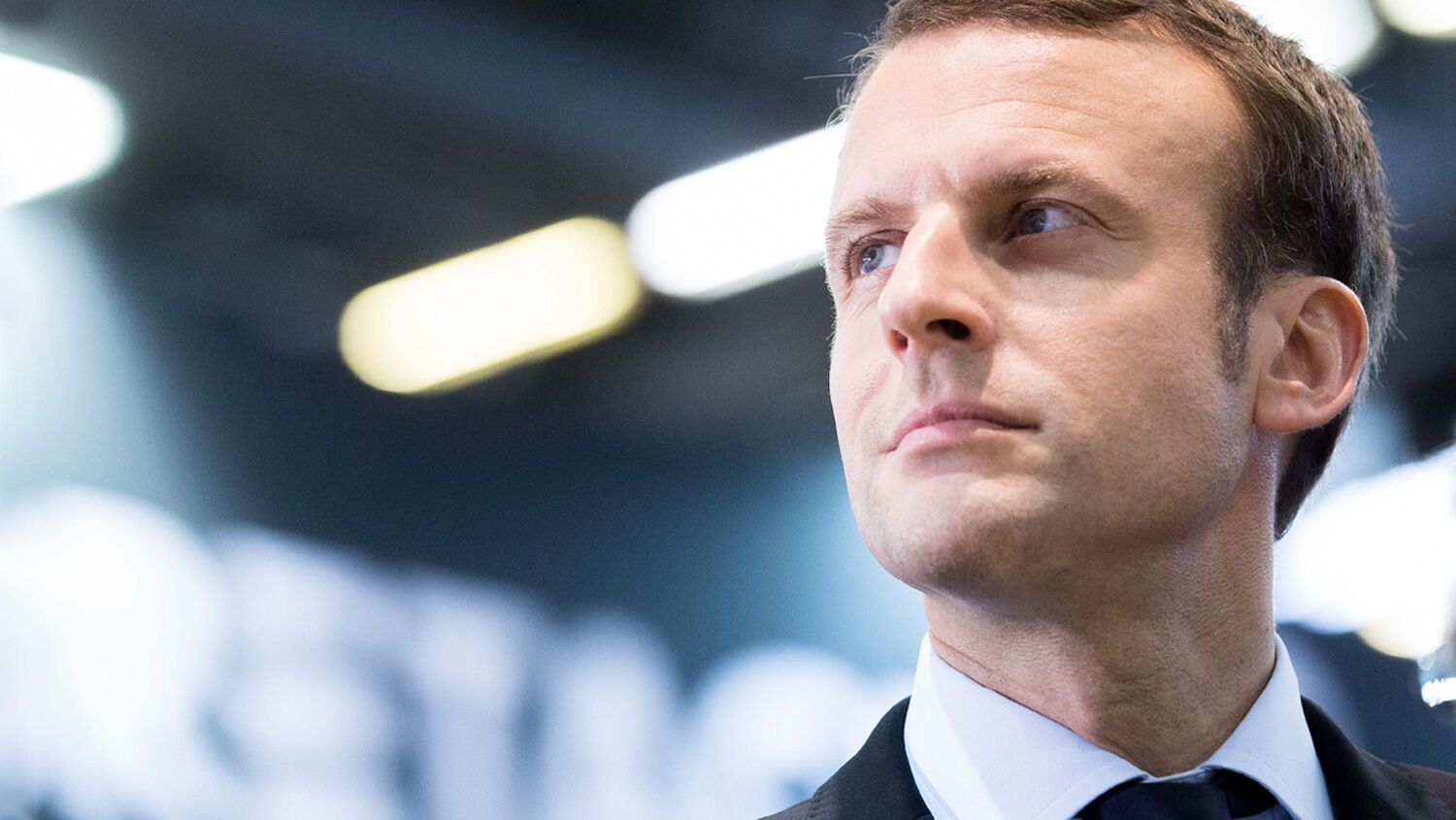 Macron Insists on an Independent European Defense
Some claim it to be impossible; others see it as Europe's only hope.
German Defense Minister Annegret Kramp-Karrenbauer wrote in a November 2 article for Politico, titled "Europe Still Needs America," that demands for an independent European defense structure an "illusion." French President Emmanuel Macron strongly disagreed, saying the two countries are working together to make the "illusion" a reality.
Kramp-Karrenbauer wrote, "No matter who is in the White House, we are in this together. … Illusions of European strategic autonomy must come to an end: Europeans will not be able to replace America's crucial role as a security provider."
Macron responded: "I profoundly disagree … with the opinion piece signed by the German minister of defense in Politico. I think that it is a historical misinterpretation."
Despite the criticism, Kramp-Karrenbauer repeated her position that Europe would not be able to defend itself without the U.S. in the foreseeable future. Macron, however, indicated in his interview that he has coordinated his statements with another high-ranking German politician:
Fortunately, if I understood things correctly, [German Chancellor Angela Merkel] does not share [Kramp-Karrenbauer's] point of view. But the United States will only respect us as allies if we are earnest and if we are sovereign with respect to our defense. Therefore, I think that, on the contrary, the changeover of administration in America is an opportunity to pursue, in a totally peaceful and calm manner, what allies need to understand among themselves, which is that we need to continue to build our independence for ourselves, as the United States does for itself and as China does for itself.
Macron claims that his views align with that of Chancellor Merkel, though she says it far less openly.
Macron told the Grand Continent in an interview published on November 12:
Three years ago, when I spoke about European sovereignty and strategic autonomy, I was taken for a lunatic, and these ideas were dismissed as French whims. We managed to get things moving. In Europe, these ideas have taken hold. We have built European defense capabilities, although it was thought unthinkable. We are making progress in the field of technological and strategic autonomy, whereas people were surprised when I started talking about sovereignty over 5G. So first of all, there is ideological work to be done, and it is urgent. It is a matter of conceiving the terms of European sovereignty and strategic autonomy, so that we can have our own say and not become the vassal of this or that power and no longer have a say.
Macron also criticized the United Nations Security Council: "I have to say that the UN Security Council no longer produces useful solutions today; we all have our responsibility to bear when some, such as the who [World Health Organization], find themselves hostages of the crises of multilateralism." Last year, Macron accused the North Atlantic Treaty Organization of being "brain dead."
Concerning Macron's strong statements against nato, Trumpet editor in chief Gerald Flurry wrote in the March 2020 Trumpet issue: "A clear trend is taking place: President Macron demands what Germany wants. I don't believe Macron would ever say what he said unless Germany approved of it. He acts as a sort of puppet to Germany!"
Kramp-Karrenbauer claims she wants to rely on the leadership of the U.S. in security policy. But in many ways, Germany's and France's military industries have a different plan. Germany and France, along with other European nations, have many joint projects, including creating new combat air and ground systems. While some in Germany may swear allegiance to the U.S., much is taking place behind the scenes to prepare for Europe's independence.
In February, Germany and France signed a $161.8 million deal "to develop a prototype of the next generation fighter jet, a project seen as vital for Europe to defend itself without relying on allies in an increasingly uncertain world," Reuters noted.
Germany and France have also decided to jointly build a new battle tank—"a duel-capable main weapon system full of the latest technology," Faz.net noted on November 24. The Leopard 3 main battle tank, or main ground combat system, is set to replace existing stocks by 2030.The new tank is already predicted to become the world's most powerful tank. To make the visionary project a reality, Germany and France are jointly producing the new European main battle tank.
Germany, France, the United Kingdom, Italy and Greece have agreed to build the alliance's next-generation helicopter, which is scheduled to replace existing fleets starting in 2035, Defense News noted on November 21.
Over the last two years, Germany, France, Italy and Spain have conducted a study to develop a European, armed reconnaissance drone of the Medium Altitude Long Endurance class. "In this European project," European Security and Technology noted, "Germany assumed the leading role on the official side from the outset and thus applied the lead nation principle for the first time, which can also be found in more recent European armaments projects. The occar (Joint Organization for Armaments Cooperation) was entrusted with the multinational management of the project."
In recent years, Germany and France have also taken the lead in developing airlift capabilities independent from the U.S. In 2014, the Joint Air Power Competence Centre Journal wrote: "The fulfillment of A400M orders will not only help European nations become a global contingency enabler but will allow them to act and operate on their own for strictly European operations."
European arms manufactures are also pushing to free themselves from the International Traffic in Arms Regulations (itar). Through itar, the U.S. reserves the prerogative to decide what happens to weapons that use U.S. technology or components. The U.S. can, therefore, restrict the export of those weapons. It also allows the U.S. to view the complete construction plan of objects in which components subject to itar are used. Die Welt am Sonntag called these regulations "one of the most comprehensive export regulations in the U.S.A." ("ITAR Free—This Is How Europe's Military Wants to Free Itself From U.S. Dictates").
This will allow Europe to develop technologies of which the U.S. knows nothing of.
While some in Germany proclaim an alliance with the U.S., Germany is preparing for independence from America.
On June 7, 2019, Die Welt reported that the German military is developing hypersonic weapons that hit their target at five times the speed of sound. Germany is also working on new laser weapon technologies. mbda Germany and Rheinmetall have worked for years on the development of laser weapons. In February, Rheinmetall successfully tested a new laser weapon station.
On September 21, the Bundeswehr's Air and Space Operations Center (asoc) took on a new operation in Uedem, North Rhine-Westphalia. Defense Minister Kramp-Karrenbauer called the new program a first step in planning and conducting space operations.
Plans for an independent European nuclear umbrella are also being discussed openly. Germany even performs drills for using the U.S. nuclear bombs stationed in Germany.
"France may be the one calling for a powerful European army, but Germany has the power to create it! People don't talk about this because they don't want to face reality," Mr. Flurry wrote in "France Is Resurrecting the Holy Roman Empire."
"Macron is announcing this coming European army," he continued. "But Germany will be the one that makes it happen, whether the rest of Europe likes it or not, and a lot of them are not going to like it! The Bible reveals in Revelation 17 and other passages that the European Union will be pared down to 10 nations or 10 kings."
Revelation 17:12-13 read: "And the ten horns which thou sawest are ten kings, which have received no kingdom as yet; but receive power as kings one hour with the beast. These have one mind, and shall give their power and strength unto the beast."
"This is a prophecy that these nations will be anchored to Germany!" Mr. Flurry explained. "France of all countries is the first to admit it! Macron's demand for France to ally with Germany and the Roman Catholic Church is fulfilling this prophecy to a tee!"
To learn more about how France does Germany's bidding and works toward the establishment of a unified European empire, which will be a resurrection of the old Holy Roman Empire, read Mr. Flurry's article "France Is Resurrecting the Holy Roman Empire."