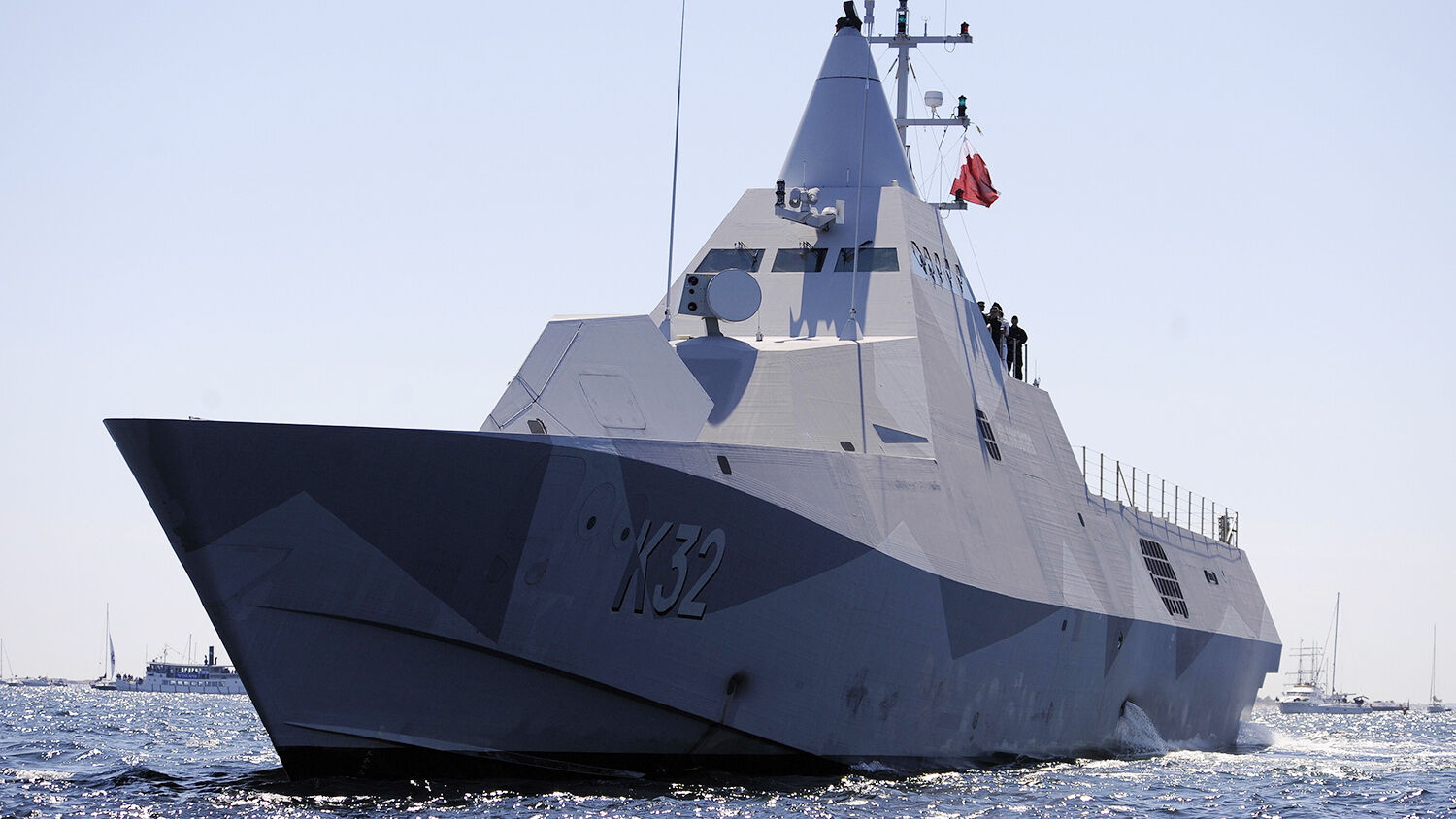 Sweden Returns Navy to Underground Cold War-Era Base
A resurgent Russia is sending shock waves across Europe in fulfillment of Bible prophecy.
Russia is making Sweden nervous. After 25 years, the Swedish Navy announced on September 30 that it is returning to its Cold War-era naval base in Muskö due to increased Russian aggression since its annexation of Crimea in 2014.
Upon returning to the cavernous, top secret base, Niklas Granholm, senior analyst at the Swedish Defence Research Agency, said the move came as a result of the "calculation that the Russians could use powerful weapons which demand the level of protection that only Muskö can provide." With miles of tunnels, underground docks for warships, offices and a hospital, this base will be able to do just that.
At the end of the Cold War, Sweden, like most European countries, slashed its military spending, from 2.5 percent to just over 1 percent. Sweden has been barely militarily operational for nearly three decades. However, according to Granholm, Russia's annexation of Crimea "changed things completely," with Sweden not only moving its navy command, but also its army and air force commands to more secured locations.
This is continuing with Sweden's recent efforts to ready itself for conflict with Russia. The Swedish government also pledged to increase military spending from $4.3 billion to $5 billion by 2020. It is also actively preparing its citizens for a war, distributing pamphlets and information detailing how the civilian population can prepare for and contribute to any war effort. To cap it all off, Sweden has even voted to introduce military conscription for about 100,000 males and females born between 1999 and 2000.
Sweden is not the only European country affected by this Russian resurgence. Fearing Russia's aggression, Poland signed its largest-ever arms deal in 2018 with United States defense contractor Raytheon Co. Romania and Switzerland have also boosted their defenses and modernized their weaponry in response to Russia's increased cyberattacks and weaponry stockpiling and its annexation of Crimea.
The ripple effect that Russia's increased hostility is having on Europe is in accordance with Bible prophecy. For years, the Trumpet has been watching this development. Significant events in recent years have only highlighted this reality. Trumpet editor in chief Gerald Flurry wrote in his 2004 article "Russia Frightens Europe—and Fulfills Bible Prophecy": "Europe's becoming very nervous [about Russia] gives us a flash of light into a terrifying Bible prophecy. It is building now—at this moment—to a spectacular fulfillment! All of these events in Russia and Europe are working out according to God's master plan.
Notice Daniel 11:40, 44-45: "And at the time of the end shall the king of the south push at him: and the king of the north shall come against him like a whirlwind, with chariots, and with horsemen, and with many ships; and he shall enter into the countries, and shall overflow and pass over. … But tidings out of the east and out of the north shall trouble him: therefore he shall go forth with great fury to destroy, and utterly to make away many. And he shall plant the tabernacles of his palace between the seas in the glorious holy mountain; yet he shall come to his end, and none shall help him."
This prophecy describes a European "king of the north," which will go up against the Middle Eastern "king of the south." This European power, however, will be troubled by "tidings out of the east and out of the north," as the scripture indicates.
Mr. Flurry explained: "That means the frightening news comes from the northeast. Look on any world map and see who is located northeast of Europe—Russia and China, which will soon unite."
Although this prophecy has not yet been fulfilled, Sweden is clearly "troubled" by the tidings coming out of Russia. And with news of the new military cooperation pact between Russia and China, Europe's fear is only going to increase.
The book of Daniel is for our day. These are prophecies that will will shortly come to pass, ushering in the most destructive war ever seen on this Earth.
To learn more about Russia's role in this end time and where these events are leading, request our free booklet The Prophesied 'Prince of Russia,' by Gerald Flurry.