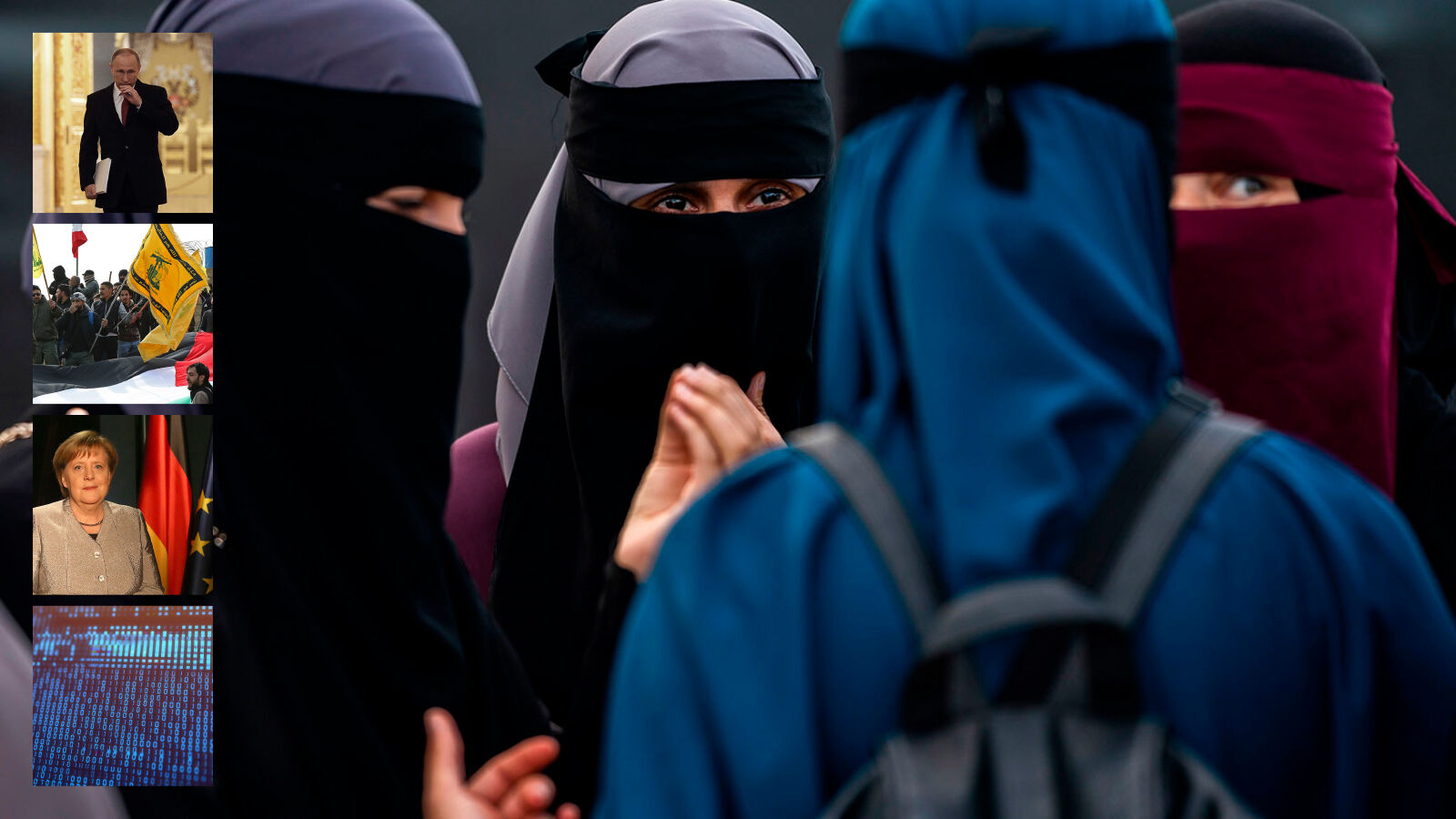 This Week: Five Events You Need to Know (January 5)
Permanent Security Council seat for the EU?, Putin to be czar for life?, cyberattacks, and more
Here are five of the most important news stories this week, as well as relevant links to the full articles and videos here on theTrumpet.com.
Germany took its seat as a nonpermanent member of the United Nations Security Council on January 1, after winning 184 out of 193 votes.
The vote itself is a sign of Germany's standing internationally. The nation will be part of the Security Council for two years, and as Deutsche Welle noted, "Over the next two years, Germany's main concern will be to try to ensure that the European Union as a whole is given a permanent seat."
Germany's rising profile as an international leader, and especially at the UN, paves the way for some astounding Bible prophecies that will soon be fulfilled.
Russian officials recently discussed the idea of revising the nation's Constitution in a way that would allow President Vladimir Putin to remain in power after his current term ends.
During a meeting of the ruling United Russia Party, Vyacheslav Volodin, speaker of the State Duma, broached the issue. "There are questions in society, esteemed Vladimir Vladimirovich," he said, addressing Putin in reverential fashion. "This is the time when we could answer these questions, without in any way threatening the fundamental provisions [of the Constitution]." He added: "The law, even one like the Basic Law, isn't dogma."
Volodin also reminded party members that the current Russian Constitution was written 25 years ago during a time when the people of Russia had "lost faith in the authorities." The situation is different now. And he said the quarter-century anniversary may be a suitable time to reevaluate some aspects of it in light of new circumstances.
This has immense prophetic ramifications.
Several of America's best-known newspapers suffered printing and distribution delays last weekend as the result of a cyberattack. Staff at the Los Angeles Times and the San Diego Union–Tribune noted that the attack came from outside the United States, but stopped short of accusing a foreign government.
The attack illustrates how vulnerable America is to cyberattack. America is in for a rough future if it does not get more serious about cybersecurity, as experts warned after a meeting in March.
Trumpet editor in chief Gerald Flurry emphasized in the January 1995 Philadelphia Trumpet that the primary weakness of the U.S. military is its dependence on information technology. And it's prophesied.
Starting January 1, Denmark will require anyone applying for citizenship to shake hands with the officiating dignitary at the naturalization ceremony. Those who refuse will not be granted citizenship.
It may surprise you that this law is extremely controversial. Some Muslims refuse on religious grounds to shake hands with members of the opposite sex. The law was set up with this in mind—aiming to exclude these Muslims from Danish citizenship.
The average Lebanese citizen no longer celebrates his nation's independence from France because Lebanon is no longer independent; it is dependent on Iran.
Iran has achieved this control through funding and controlling Hezbollah, a Shiite group that dominates southern Lebanon.
Most observers write off Lebanon as being nothing more than an Iranian vassal. But there are actually many indications that Lebanon is about ready to throw off Iran's powerful hold.
"This Week" appears every weekend. To receive an update on our latest stories in your inbox ahead of time every Friday afternoon, subscribe to the Trumpet Brief daily e-mail. Sign up by clicking here or by visiting theTrumpet.com home page.