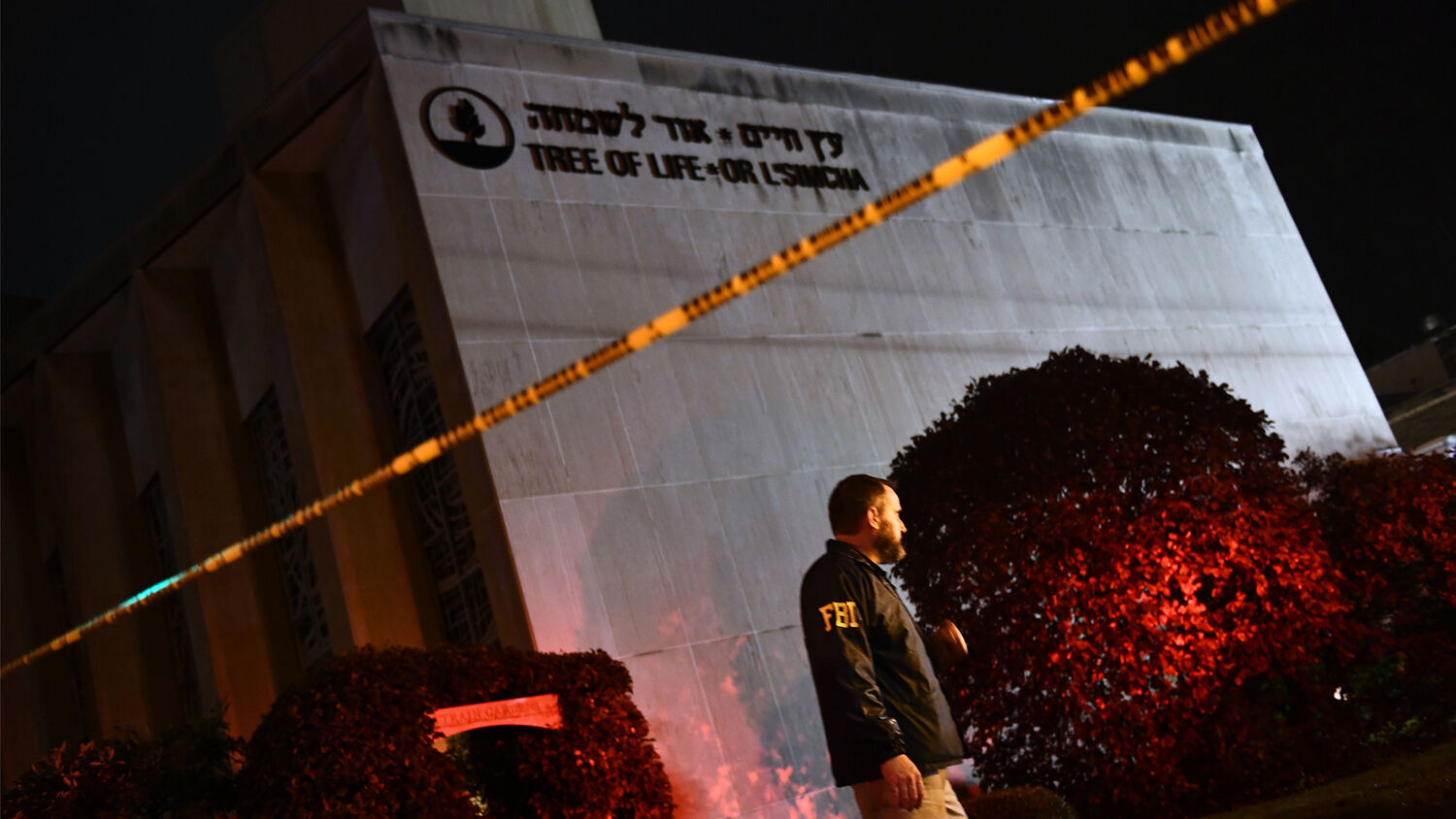 Pittsburgh Synagogue Shooting Causes More Political Division
In a time of mourning, tragedy becomes an excuse to lay false blame.
It would seem like the recent Pittsburgh synagogue shooting would be a cause for unity in a time of trial. Instead, it has caused divisiveness and sparked slanderous allegations.
On the morning of October 27, 46-year-old Robert Bowers entered the Tree of Life Congregation, a conservative Jewish synagogue, and opened fire on dozens of Jews. He killed 11 people before police arrived to subdue and arrest him. Two other civilians and four law enforcement officers were injured.
Victims included Rose Mallinger, 97, who had three children and multiple grandchildren. Joyce Fienberg, 75, had an accomplished 25-year career as a research specialist at the University of Pittsburgh. Another victim was Jerry Rabinowitz, a gregarious physician who was loved by his patients. Other victims included a dentist, two brothers, and a couple who had been married in the same synagogue over 60 years ago.
According to the Anti-Defamation League (adl), a Jewish international organization dedicated to fighting anti-Semitism, the number of anti-Semitic incidents in the United States increased by almost 60 percent between 2016 and 2017. In 2017, there were 1,986 incidents of harassment, vandalism or assault against Jewish people nationwide. The adl also marks the Pittsburgh shooting as the deadliest attack ever on Jews in America.
On October 30, President Donald Trump visited the site of the shooting along with his wife, daughter and government officials. He also ordered that flags be flown at half-mast in honor of the victims. "This wicked act of mass murder is pure evil—hard to believe and frankly something that is unimaginable," the president said. "There must be no tolerance for anti-Semitism in America or for any form of religious or racial hatred or prejudice."
Despite these gestures and President Trump's repeated comments decrying anti-Semitism, many on the far left have blamed him for the attack. Thousands of protesters hit the streets for a "Pittsburgh Loves All Our Neighbors" march. Apparently, they don't love all their neighbors, though—at least, not the one who lives in the White House.
One sign held by a protester read, "Hate Enabler in Chief, Fake President, Fear President, Lyin Don." Others compared the president to a Nazi. Bend the Arc, the left-wing organization that organized the march, read an open letter to Mr. Trump, which said, "President Trump, you are not welcome in Pittsburgh until you fully denounce white nationalism. President Trump, you are not welcome in Pittsburgh until you stop targeting and endangering all minorities. President Trump, you are not welcome in Pittsburgh until you cease your assault on immigrants and refugees. President Trump, you are not welcome in Pittsburgh until you commit yourself to compassionate, democratic policies that recognize the dignity of all of us."
News commentators and media personalities criticized Mr. Trump's comment that "this is a case where if they had an armed guard inside, they might have been able to stop him immediately. … Maybe there would have been nobody killed except for him, frankly." They claimed that the president inspires acts of violence like the synagogue shooting because of his hatred-inciting rhetoric.
According to the left's claims, the killer was essentially a Trump acolyte, acting according to the president's calls for violence. But was this really the case? Bowers's social-media activity holds the answer. On a social network called Gab, Bowers criticized the president, saying that he was surrounded by Jews and failed to do anything to stop the "infestation" of Jews. He also stated that he did not vote for Mr. Trump. If the left wants to blame someone for inciting violent thoughts and actions, perhaps they should listen to what Maxine Waters, Eric Holder and Hillary Clinton said recently.
The left's blaming the president for a mass shooting of Jews (especially when his own son-in-law is a Jew) is shocking.
But it should not be surprising.
The Bible shows that in these "last days perilous times shall come. For men shall be lovers of their own selves, covetous, boasters, proud, blasphemers, disobedient to parents, unthankful, unholy, Without natural affection, trucebreakers, false accusers, incontinent, fierce, despisers of those that are good, Traitors, heady, highminded, lovers of pleasures more than lovers of God …. [T]hese also resist the truth: men of corrupt minds, reprobate concerning the faith" (2 Timothy 3:1-4, 8). Isn't this what we see today? Men and women falsely accusing the president for encouraging violence and resisting the truth when it is not expedient for their agenda.
Just like many recent events (the Kavanaugh hearings, Portland riots, the "Deep State" controversy, etc), the Pittsburgh shooting has been a source of division in our already deeply split country. These instances of incivility, riots, false accusations and shootings will only increase as our leaders continue to urge them on.
This summer, Trumpet senior editor Joel Hilliker wrote an article titled "American Politics Turn From Ugly to Violent." The conclusion he made is precisely relevant and valid concerning the situation we see resulting from the Pittsburgh shooting:
This increase in unrest and the decline in American morals and civility should not come as a surprise. In fact, it is prophesied in the Bible! In order to understand these Bible prophecies, however, one must first recognize that America and Britain are referred to in biblical prophecy as "Israel."

Hosea 4:1-3 describe the problem that God has with America today: "Hear the word of the Lord, ye children of Israel: for the Lord hath a controversy with the inhabitants of the land, because there is no truth, nor mercy, nor knowledge of God in the land. By swearing, and lying, and killing, and stealing, and committing adultery, they break out, and blood toucheth blood. Therefore shall the land mourn, and every one that dwelleth therein shall languish …." God is angry with the United States because there is no truth, mercy or true knowledge of God. God is upset with the sins of the American public as well as the government, and He is allowing our society to fall apart. There are riots in cities across the nation, and domestic violence and killings are becoming more and more common so that "blood toucheth blood" and "the land mourn[s]."
We can see Hosea 4 being fulfilled right in front of our eyes, and it is not the only biblical passage foretelling America's decline. In this country, when many of our political leaders and citizens do not get what they want, they resort to rioting, name-calling, fallacious and anger-inciting rhetoric, refusal to hear reason. They act like children throwing a tantrum! That is exactly what Isaiah 3:4-5 prophesy: "And I will give children to be their princes, and babes shall rule over them. And the people shall be oppressed, every one by another, and every one by his neighbour: the child shall behave himself proudly against the ancient, and the base against the honourable."
America has passed the point of no return. The nation's division is leading it toward its ultimate demise. But this is not the end of America! Read our free book The United States and Britain in Prophecy, by Herbert W. Armstrong, to learn the tremendous, hope-filled future that awaits America—and the world!