What Music Are Your Children Listening To?
Find out, fast.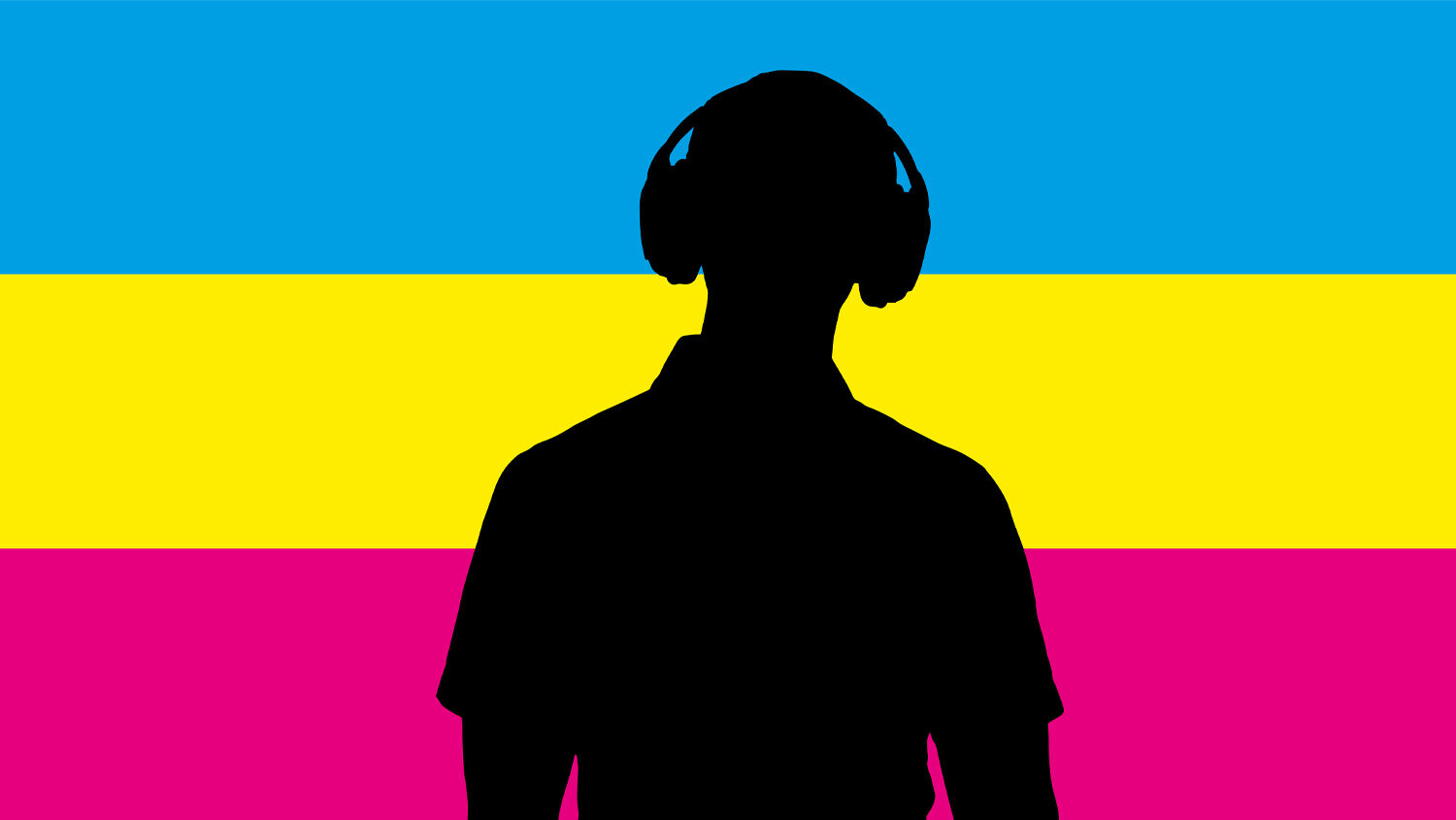 What Music Are Your Children Listening To?
Find out, fast.
When you press Play, what are you listening to? What about your children?
"I always enjoy sharing my end-of-year music playlist with all of you—and this year we heard a lot of great songs. Here are some of my favorites. Are there any songs or artists I should check out?" This was a tweet from former United States President Barack Obama at the end of 2022, accompanied by a list of 26 songs.
The song list provides an accurate snapshot of today's popular music—many of them are chart toppers or celebrated by critics and industry awards. Have you heard them? This playlist revealed Obama's preference for rap, hip-hop, dance and pop songs whose lyrics, in almost every instance, contain profanity, are heavy on slang and largely unintelligible if not literal gibberish. The parts you can understand glorify pride, lust, flamboyant materialism, perverse sexuality, drug use, racial hatred, violence, blasphemy against God and demonism. The music videos of these songs heavily feature partying, drugs, firearm violence, brazen sexual imagery, and demon influence.
Here is a 61-year-old man, a former president no less, listening to and promoting music largely performed and consumed by teens and 20-somethings. Why? It's quite strange. But it is very calculated—aimed at appealing to young people and reinforcing the wretched direction of youth culture.
Are you truly awake to the reality that a war is raging for influence over our minds—especially our children's minds?
The Song of Fools
"It is better to hear the rebuke of the wise, than for a man to hear the song of fools" (Ecclesiastes 7:5). "The song of fools" is "the extravagant, boisterous and immoral songs that are heard in the riotous carousals of foolish men," Lange's Commentary explains. This verse contrasts the way that leads to life—hearing the rebuke of the wise—with the way that leads to self-destruction of mind and body—the song of fools. Which do you listen to?
That 26-song playlist is filled with "the song of fools." This song fills the airwaves—you can hear it in your car, at the store, at the restaurant, at the game and on your devices.
The song of fools provides fleeting pleasure. Like junk food and other lusts and sins, its appeal is instant and easy. You can readily give in to its "hook," its sweet beat, its catchy tune, its captivating vocal, its clever lyric. It is crafted to catch your mind and stick there. But also like junk food, it not only fails to nourish you, it spreads poisons and toxins.
The natural mind wants junk food, junk entertainment, junk information: the appealing, pleasurable, stimulating, easy choice. It does not want rebuke, correction, guidance. Especially when we are young, we want music that numbs the mind and makes us feel good.
Many of us underestimate how powerful the grip of music can be, particularly on a young mind.
The Power of the Air
Ephesians 2:2 describes Satan the devil as "the prince of the power of the air, the spirit that now worketh in the children of disobedience." How much is he exercising his malign influence within the trillions of plays of billions of songs on millions of playlists, incessantly streaming across Internet cables and crisscrossing airwaves straight into the earbuds of millions of people, young and old, for much of their waking lives?
Not only is the devil powerful, he can also be extremely appealing. He presents himself as "an angel of light" (2 Corinthians 11:14). Human beings trust in themselves to decide good from evil, but this "angel of light" easily deceives the whole world (Revelation 12:9). The only escape is to heed the "rebuke of the wise" and the guidance of One even more powerful than this being.
Satan excels at packaging that allures. Ezekiel 28 reveals that when God created the angel Lucifer, He endowed him with superior musical skills. He was an angelic musician who served God with his skill. But then he chose to exalt his will, his idea of right and wrong above God. His mind became perverted. He exerted his selfish, self-willed attitude on other angels, influencing and changing their minds as well. He led them in rebellion and war against their own Creator! He became the adversary, and God changed his name from Lucifer to Satan.
Satan remains skilled at music. His skill is not in creating uplifting, beautiful music but music that, appealing and powerful though it may be, is self-willed, rebellious in spirit, and evil.
Discerning Good and Evil
Satan's influence is increasingly presenting itself in society today as brazenly dark and demonic (article, page 3). But it can also be extraordinarily deceitful and subtle. Many people may recognize certain music or performers as corrupt yet overlook other powerful evil influences streaming from their own devices straight into their minds and the minds of their children.
You must "have [your] senses exercised to discern both good and evil" (Hebrews 5:14). Can you tell the difference—according to God's definition?
The very first human beings were presented with the same fundamental choice you and I must make (see Genesis 3:1-6). The first choice was to accept God's definition of good and evil rather than their own. He pointed out to them two trees. One was the tree of life. Was the other a twisted, rotten, ugly, repulsive tree with toxic fruit named the tree of death? No: The Bible records that the tree of the knowledge of good and evil appeared "good for food … pleasant to the eyes, and a tree to be desired to make one wise." The only distinction between the two was that God said one would lead to health, growth and life and the other would lead to destruction, sadness and death. Would they trust God?
No. Adam and Eve relied on their own senses and their own minds to make the choice to put their will above God's and define good and evil for themselves.
From the first humans to today, we have built a society and a world on the foundation of deciding good and evil for ourselves. Our first parents chose to think the same way Satan thought. Everything has flowed from them—and us—making that choice. This is clearly true of our music.
When you tap Play, which choice are you making? When your son or daughter taps Play, which influence is he or she opening up to?
Opening up to whatever sounds good and feels right is opening up to a potent spiritual power whose influence dominates the world. Yes, it will be appealing. Yes, it will even mix in some good.
You must exercise your senses! Help your children exercise theirs. Young people have less discernment than older people about right and wrong and just how dangerous some influences can be. If you are a parent, you must intervene to help them develop discernment, to train their judgment so they can make right decisions when Dad and Mom are absent.
And you must set the example yourself of not listening to whatever feels right but rather what you are guided toward by your Creator and His Word.
Stalking You—and Your Children
Another prominent leader shared his favorite songs of the year: former German Defense Minister Karl-Theodor zu Guttenberg. Like Barack Obama, he is a man that Trumpet editor in chief Gerald Flurry has told us to watch. Prophecy warns that human choices under Satan's influence are prophesied to lead to massive human self-destruction, and it tells us to watch for certain men whom Satan is influencing and will influence to wreak spiritual, mental and physical destruction on an enormous scale.
How do these men think? What music do they promote?
Guttenberg praised 12 albums as his top choices for 2022. Most of his favorites were pop music; many were the same as those on Obama's list.
Again a theme of demonism and of hatred for America emerged. One of Guttenberg's favorite albums is named Lucifer on the Sofa. The lead singer, guitarist and chief songwriter for the band said about this title song: "The Lucifer on the sofa is me. It's the worst of me that can come out in times of distress or stress, or anxiety. Everybody can kind of become the person they don't want to be. And I was dealing with that person in the song. It's really two sides of the same person."
Another of his favorites is by a 24-year-old, born Hayden Silas Anhedönia to a Southern Baptist family. Hayden declared himself to be homosexual at age 12, left the church at age 16, became transgender at age 20, and now goes by the name Ethel Cain. The acclaimed album Preacher's Daughter mixes themes of shattered faith, family dysfunction, demons and death. One article stated, "If you're someone who is critical of America, religion, your identity and the people that seem to shape you into the person you are today, I highly recommend Preacher's Daughter." Tattooed on this artist's forehead are Hebrew characters spelling the names of the archangel Gabriel and of Ashmedai, king of demons.
Barack Obama and Karl-Theodor zu Guttenberg recommend that you listen!
This album is a good example of why you must exercise discernment. Some of this music sounds innocuous; if I heard my kids listening, I may not think twice. But this is a male who thinks he is a female with a demon's name tattooed on his face singing, "God loves you, but not enough to save you—so baby girl, good luck taking care of yourself." "Jesus can always reject his father, / But he cannot escape his mother's blood. / He'll scream and try to wash it off of his fingers, / But he'll never escape what he's made up of." This album tells a horrific storyline ending in the preacher's daughter being killed by her boyfriend and stored in a freezer to be eaten. The tour is named "Freezer Bride."
Discern evil when you hear it!
An awful lot of music is evil, but Satan usually does not present himself in an obviously evil light.
The Grammys are considered the most prestigious awards in the music industry worldwide. The award ceremony in February included a performance by two men, one who calls himself "gender fluid" and dressed like Satan, the other transgender, who acted like a female stripper, with people resembling demons dancing provocatively as huge red lights flickered and flashed. This was a blatant, disgusting display of pure evil. Many people were upset, but one person protested that this performance was balanced out by the show closing out "with an 8-minute rap song about God." In truth, that was not a song about God. That song repeatedly breaks God's commandment not to take His name in vain, it exults in vanity and self-worship, and is loaded with profanity.
People are eating from the tree of the knowledge of good and evil, thinking it's good for food—but God says it is the tree of death!
Just look at the rest of the Grammy Awards. Performers are tripping over each other to promote lgbtq+ causes. They are promoting drug use, racism and other sins. These performers are the ones people are listening to everywhere right now. Some of it sounds rank, but some of it sounds good if you are just relying on your own discernment.
Yes, discern the horrid-sounding songs, but also discern those peppy pop songs, those hip-hop songs, those country songs, that are promoting the message of the devil. And help your child to do the same. Use your authority and love for your child to help him exercise his senses and build his character.
How to Discern
How can you know which music you should listen to? We have an article at theTrumpet.com by Ryan Malone, director of musical activities at Herbert W. Armstrong College, titled "Are You Listening to the Right Music?" (theTrumpet.com/4252). It discusses three types of music: fine art, folk and popular. Quality music can be found in all three. Wrong music can also be found in all three; though much fine art music is wonderful, some is corrupted by intellectual vanity or a wrong spirit. You must exercise your senses and discern the good from the evil.
As this article brings out, Satan tends to exploit popular music the most: It is designed to entertain and appeal to a wide audience. The prince of the power of the air excels at broadcasting, uploading and streaming his message far and wide, and he has more tools than ever to get his message into human minds. Young people are among the most vulnerable of his targets.
To accomplish his purposes, the devil doesn't need you to become a die-hard fan of the most twisted band. All he needs is for you to treat this lightly. That's all. Go back to thinking that your and your children's playlists don't matter much. Just let the songs on your speakers and in your earphones be whatever you feel like listening to at the moment. Just treat it lightly. Then he can come after you easily.
God warns us that it is dangerous to be "ignorant of Satan's devices" (2 Corinthians 2:11). You must exercise your senses with God's help to discern good and evil.
What follows are three aspects of the music your family listens to that you should evaluate:
1. The vocals:
What are the lyrics saying? If the performer is uttering foul language, delete that song. If he's blurting gibberish, delete. Reject songs about risky behavior, dysfunctional relationships, drug use, depressed emotions, defying authority and other forms of rebellion. If you think, That means most of the popular songs out there, you're right. Evaluate songs by God's definition of right and wrong, and you see dynamic proof that yes, Satan is the god of this world and the prince of the power of the air.
Many people have said, I like the song: I don't listen to the lyrics. But these words are powerful and lodge in your mind more easily than you think. Do not make the mistake of thinking that the evil parts don't affect you. That is just what Satan wants you to think! Pay attention. Evaluate. Discern. You are about to allow this message into your mind or your child's mind. Take the step of finding the lyrics and reading them.
2. The attitude:
What is the spirit of the song? Much of today's music is bitter and angry, or suggestive and sensual. Our emotions and state of mind are affected by the mood and atmosphere music creates through its tempo, rhythm and style. Studies show that music even has actual physical effects on the nervous, circulatory and immune systems. It can have the same habit-forming qualities as food, drugs, gambling and sex. Many young people are addicted: They need music on at all times. And at the ready are the devices and services to stream unlimited music into their minds. How much is this contributing to the mental problems so many of our youths have? You have to be honest about what music does to you.
God wants to lift you up, help you, build you, strengthen you. He wants you to fill your mind with things that are true, honest, just, pure, lovely, of good report. "[I]f there be any virtue, and if there be any praise, think on these things" (Philippians 4:8). He wants you to have an improving, maturing attitude, spirit and life. Does the music you listen to help you do that? It does not always have to be happy: David played sad music sometimes (e.g. Psalm 49:4), and you might too. But it was in the right spirit and attitude.
3. The context:
"The discerning process goes beyond the sound of the music," Mr. Malone wrote. "What is this sound packaged in? What are the artist's or band's ideals? What are they promoting? What dress standards are they transmitting? What do the graphics on the album depict? … Is the personal lifestyle of the artist on display? The persona of popular musicians in our society is far more noticeable and persuasive—and it's designed to be! This is especially true in the case of young minds trying to identify with a certain look, style or peer group."
Take the performer Beyoncé as an example—the most awarded person in Grammy history, and whose songs are some of the most popular out there. At the 2016 Super Bowl, she used her halftime show to glorify the Marxist Black Panther Party. This year she dedicated her newest album to "black lbgtq+ legends who influenced her work." Aren't these things relevant when you're trying to decide whether to listen to her music? Read "Are You Listening to the Right Music?" for more aspects to consider.
Here are a few additional steps to take to win the war for your mind and your children's minds:
Be careful with streaming services.
Apple Music, Pandora, Spotify and other services have enormous music libraries. Once you start listening, they automatically begin recommending or choosing songs for you based not only on what you have been listening to but also on overall category, what is popular, and whatever other criteria music executives decide on. If you are not actively discerning each song, you will inevitably find yourself listening to evil lyrics, beats and attitudes from performers promoting wrong lifestyles and ideas.
Pull out the earbuds.
Young people especially love to listen through earbuds or headphones. This lets them turn up the volume, immerses them in the sound, tunes them out of everything and everyone around them, and prevents others from knowing what's on the playlist. Earbuds or headphones aren't inherently wrong, but understand that especially children using them involves more dangers than using speakers.
Monitor your children's playlists.
You must do this. You need to know what your children are listening to. They may begrudge showing you their music. Some even have secret playlists that they actively hide. Your ignorance of the influences on your child's mind gives Satan an opening into their thinking. And remember, with streaming services, there is much more available to them than what is on their playlists. This is another reason to disallow earbuds and one of several compelling reasons to disallow smartphones. If you want your child to have a phone and music, there are several non-smartphone options that play only the music you upload to them.
Build a taste for quality music.
You will be surprised what opens up to you if you begin to train your musical taste and your family's. "Are You Listening to the Right Music?" recommends listening to classical music and states, "When you notice things you like, ask why you like them. When you don't like something, reserve your judgment for a while and determine, Do I dislike this because it's inappropriate or because it's simply foreign to my tastes at this point? … Buy film soundtracks that emphasize the symphony orchestra. This music is usually more accessible to the untrained ear than certain classical pieces. This genre of music helps to condition the ear to a more symphonic sound and therefore make the transition to 'classical' music much smoother."
Music is one of Satan's main talents and one of his main tools! He is using it powerfully. But used properly, music is also a force for great good. Use good music to invite God's presence into your life.
This booklet explores music's importance as revealed in Scripture. It investigates the Bible's various references to music—its history before man's creation, its journey through Old Testament Israel and the New Testament Church, as well as its future as revealed in Bible prophecy. It shows how music is a component of godly culture—an essential part of an individual's personal enrichment and even his or her relationship with God. What is more, the Bible reveals the answers to foundational historical questions regarding music. More than a fascinating view of the biblical history of music, this study represents essential knowledge in the worship of the true God.