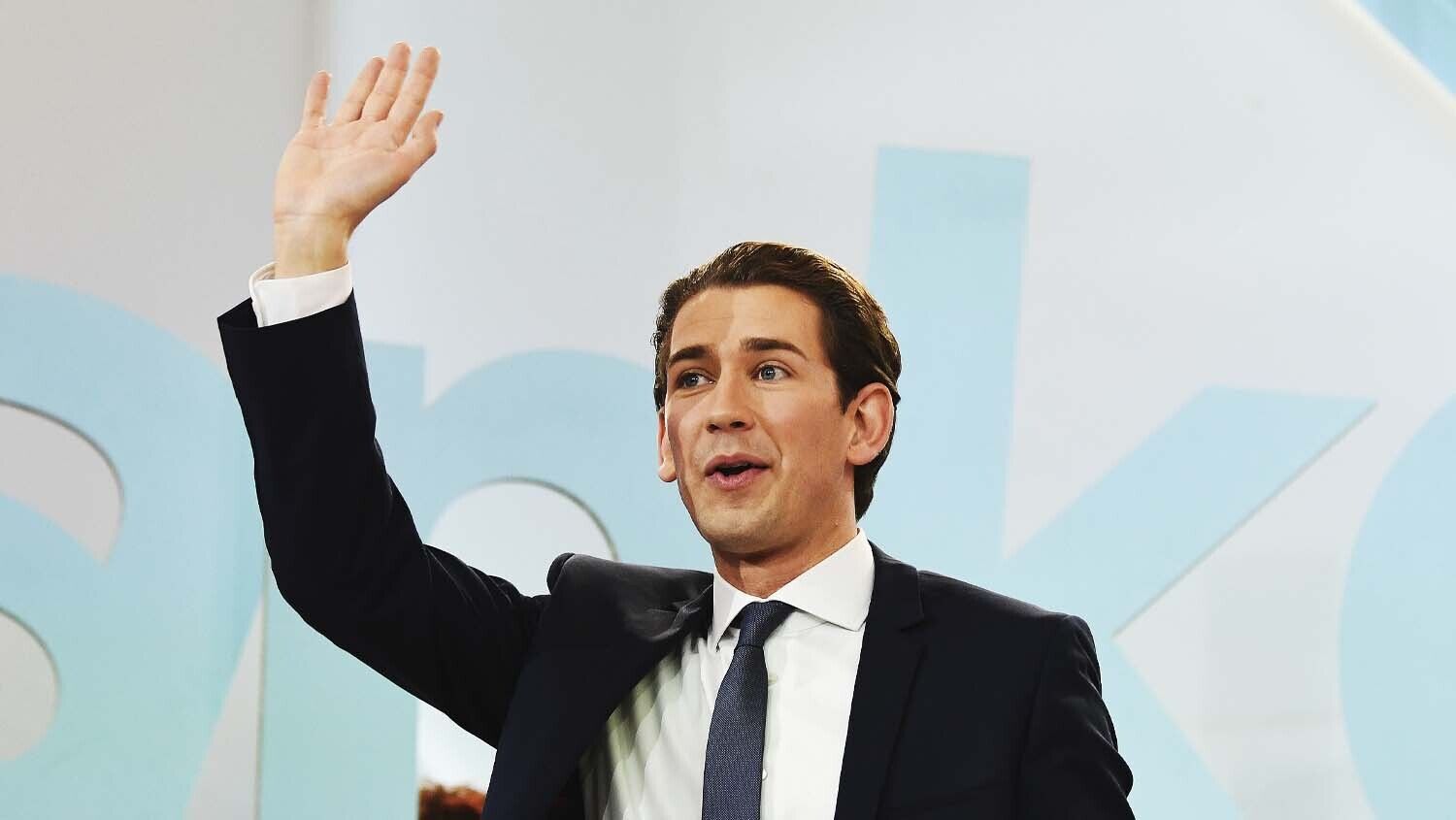 Are Europe's Strongmen History?
Europe's leaders seem to fall like dominoes. As crises hit, whom will Europe look to?
Former Austrian Chancellor Sebastian Kurz announced his resignation from all political responsibilities on December 2. In October, Kurz had resigned as chancellor after being targeted by the Public Prosecutor's Office for Economic Affairs and Corruption. His most recent decision comes after the birth of his son. With his departure, Austria's People Party, the övp, is on the verge of collapse. Austria's future seems uncertain. The rest of Europe is in a similar leadership crisis.
In his December 2 announcement, Kurz said that he is "neither a saint nor a criminal." He also expressed his regret for the constant persecution from political opponents. With the birth of his son, he wants to start a new chapter in his life. Following his decision, Alexander Schallenberg, Kurz's right-hand man, who took over as chancellor from Kurz in October, also resigned. Karl Nehammer, who served as Kurz's interior minister, was sworn in as the new chancellor. Another close friend of Kurz, Finance Minister Gernot Blümel, also resigned; he was also at the center of the corruption investigations.
Kurz's and Blümel's resignation speeches seemed perfectly worded as they expressed their gratitude for their time in politics; they gave the impression that we haven't heard the last of these men.
In October, Kurz's vice chancellor, Werner Kogler from the Greens, declared Kurz no longer fit for office because of the judiciary's accusations. For months, Kurz and his confidants have been confronted with massive allegations of corruption, such as using taxpayers' money to buy favorable reporting and doctored polls. At the beginning of October, the Public Prosecutor's Office for Economic Affairs and Corruption searched offices and apartments in Kurz's environment and reviewed numerous text messages. Kurz tried to diminish the charges and blame those under him, but his coalition partner, the Greens, didn't believe him and sought to vote him out of office. To prevent this, Kurz withdrew from the chancellorship.
Kurz has worked diligently to get the media, the judiciary and even the Catholic Church in line. Politico reported earlier this year that the text messages revealed a "shrewd behind-the-scenes operator willing to do whatever it takes to push through his agenda, whether dealing with the Catholic Church, doling out political favors, or taking on rivals."
Kai Jan Krainer, the parliamentary leader of the Social Democrats, said: "What we can see is that the 'Kurz system' was designed from the beginning to take control of state institutions and to create a state within the state."
In recent years, European politicians have faced some difficult challenges. In October, Czech Prime Minister Andrej Babiš lost an election against a conglomerate of smaller parties. He too was accused of corruption and illegally obtaining $2.3 million in European Union subsidies designated for small businesses. Portugal's government collapsed in November. Spain has been ruled by a weak government following the far right's sudden rise in the 2019 election. In Italy, Matteo Salvini hoped to put an end to Italy's endless streak of short-term prime ministers. His anti-migration policies during his time as interior minister proved extremely popular, but court and parliamentary opposition halted his rise to the top. Since February, Italy has been led by Mario Draghi, former president of the European Central Bank. He wasn't elected by the people; the parties in parliament agreed to let him rule.
The governments in Poland and Hungary are in a constant power struggle with Brussels and have a hard time pushing their agendas through. French President Emmanuel Macron, once seen as France's hope, could be overrun by the far right in the next election. French journalist Eric Zemmour announced on December 7 his run for the presidential election in France. He inspires many thousands of enthusiastic supporters but has to fight scandals and the lack of campaign helpers. Right-wing populist Marine Le Pen is targeting the same group of voters in her bid to win the presidency.
Euphoria for Europe's democratic system is waning. Kurz's fall has dampened the hopes of a revival of Europe's core democratic parties. Die Presse wrote: "In his departure, Sebastian Kurz was reminiscent of Karl-Theodor zu Guttenberg. In Germany, [Guttenberg] had been a beacon of hope for a new political bourgeoisie—more modern, more worldly, more eloquent, more likable. Angela Merkel looked old compared to him. The övp also looked old before Sebastian Kurz arrived."
Guttenberg left the political scene more than a decade ago. Merkel has been a consistent leader, until this week.
No government in Europe is demonstrating strength. For example, Germany's Foreign Ministry will be led by Green politician Annalena Baerbock. Politically, Baerbock is inexperienced, and the office she is taking has never been so crucial. Just the thought of her dealing with Russian President Vladimir Putin, Turkish President Recep Tayyip Erdoğan and Chinese General Secretary Xi Jinping makes one realize how leaderless Europe truly is.
Iran is developing nuclear bombs. Russia is looking to invade Ukraine. China is threatening to do the same to Taiwan. The U.S. left Afghanistan a disaster as it withdraws from the world scene. Turkey is in the midst of a financial crisis as it holds millions of refugees who are trying to migrate into Europe.
Who in Europe will deal with these crises?
Kurz stopped the last migrant crisis. Guttenberg was Germany's defense minister at a high point in the Afghan war and is also one of the strongest critics of Russia's advances in Eastern Europe and Europe's fragile financial system. Some bemoaned Guttenberg's departure as a great loss. Many in Austria feel the same way about Kurz. Europe certainly has strongmen who want to rule, but the obstacles seem, in many cases, too great.
There seems to be no other leader close to having the same power, influence and prestige that Sebastian Kurz had in Austria. His decision to resign and the expected chaos may cause many to yearn for his return. Other leaders in Europe may follow suit.
While political leaders rise and fall, there is one institution that has endured for millennia—the Catholic Church. This institution, with its unelected leaders, has shaped politics like no other. At the height of his chancellorship, Kurz walked hand-in-hand with the Catholic Church. But in recent months, they had a falling out. Perhaps his recent defeat will motivate him to rekindle the relationship and seek its help to return to power. One way or another, we can expect political influence from the Catholic Church to increase. Late educator Herbert W. Armstrong warned on May 18, 1977:
[Revelation 13 and 17], tying in with Daniel 2 and Daniel 7, show the rising up of a resurrection of the old "Holy Roman Empire." That is in process through the European Common Market, now. But those nations cannot get themselves together. At the same time the Roman Catholic Church is having the greatest crisis in its history. Look at its history. … The time is near for a pope (probably not the present one) to extend his good graces to the nations of Europe and to bring them together—but only as a union of church and state, with the pope at the head, so that everyone will be forced to become Catholic—within their jurisdiction, that is. But this is the power that will start World War iii and conquer Britain and the United States. That will be the time of the Great Tribulation, when the "mark of the beast" will be enforced and true Christians will be tortured and martyred.
Mr. Armstrong based his predictions on Bible prophecies that have yet to be fulfilled. Much like when Mr. Armstrong wrote those words over 40 years ago, Europe and the Catholic Church are in a great crisis today. Only a religious revival of the Catholic Church can revive Europe politically, just as the history of the Holy Roman Empire shows.
Now is the time to watch how a religious leader from the Roman Catholic Church and a political leader prophesied in Revelation 17 will make use of the present crisis. The Bible reveals that 10 kings, or authoritarian leaders, will rule Europe (verse 12) and give their power to one overarching leader, who will submit to Europe's religious entity (symbolized by a woman, verse 7). This relationship will be one of necessity, fueled by the need to stay in power. But the relationship will not last long. "And the ten horns which thou sawest upon the beast, these shall hate the whore, and shall make her desolate and naked, and shall eat her flesh, and burn her with fire" (verse 16).
Europe is staring many crises in the face, with no manager to lead. But you can be sure Bible prophecy will be fulfilled!
Revelation 17 gives incredible insight into the events that are to occur in our lifetime—right before the return of Christ. We understand these prophecies because they were revealed by God to the late Herbert W. Armstrong. Our free booklet A Pivotal Sign of the End Time explains these prophecies. Please request a free copy for more in-depth analysis.