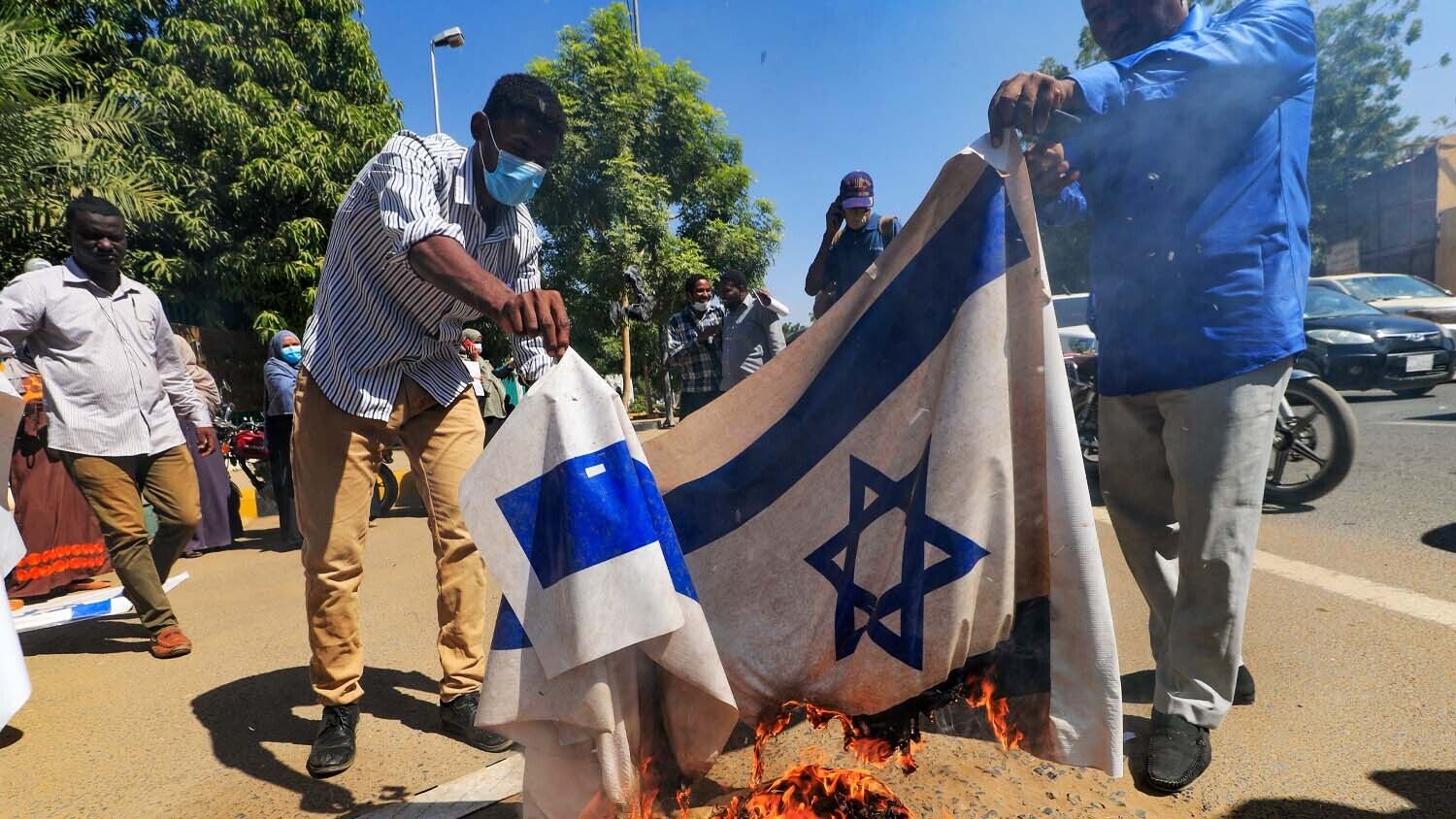 Whatever Happened to Expanding the Abraham Accords?
Israeli-Arab normalization agreements have stalled since January.
Most news articles discuss what is going on in the world. This article, however, is not about what happened, but what didn't happen. Specifically, what was expected to happen since last year but so far hasn't materialized: Israel normalizing relationships with the Muslim world.
Normal diplomatic relations with the Arab world—and with most of the Muslim world in general—have been nonexistent for most of Israel's history. For the longest time, the only Arab countries to recognize Israel have been Egypt (in 1979) and Jordan (in 1994).
This changed in 2020—dramatically.
That was when Israel made unprecedented peace deals with four Arab states: the United Arab Emirates, Bahrain, Sudan and Morocco. Kosovo, a Muslim-majority country in Europe, also recognized Israel—including Jerusalem as its capital—around the same time.
There were rumors of more agreements to come.
Israeli Regional Cooperation Minister at the time Ofir Akunis said agreements with two other Islamic countries were in the works, Ynetnews reported December 23 of last year. One was a Gulf state that wasn't Saudi Arabia, while another was "a Muslim country that is not small, but is not Pakistan." Akunis implied the government hoped to have at least one of the deals organized before January 20.
It was speculated that the Gulf state he was referring to was Oman. Technically on the Arabian Sea rather than the Persian Gulf, the Sultanate of Oman is one of the most moderate states in the Arab world. Although never formally recognizing Israel, Oman has had cordial unofficial relations for years. In 2018, then Israeli Prime Minister Benjamin Netanyahu was invited by Omani Sultan Qaboos bin Said for a public meeting. Netanyahu and the sultan reportedly discussed "ways to advance the peace process in the Middle East." After Qaboos's death last year, Netanyahu called him an "incredible leader" and offered his condolences to the Omani people.
So why didn't Oman recognize Israel? And why was the date January 20 specified?
That was the day Joe Biden took office. His predecessor in the White House, President Donald Trump, was instrumental in forging the 2020 peace deals. Many of the deals probably wouldn't have happened if the United States hadn't offered anything at the negotiating table. For example, part of the Moroccan deal was that America would recognize Morocco's claim to the disputed territory of Western Sahara. The deal with Kosovo didn't even involve Israel directly; Mr. Trump brokered an economic deal between Kosovo and its adversary Serbia. He negotiated a recognition of Israel and Jerusalem as an extra "perk."
How has the Biden administration followed up on Mr. Trump's legacy?
Here's what U.S. Secretary of State Antony Blinken said last month at the one year anniversary of the deal with the United Arab Emirates:
This administration will continue to build on the successful efforts of the last administration to keep normalization marching forward. We'll do that in three main ways.

First, we'll help foster Israel's growing ties with Bahrain, with Morocco, with the United Arab Emirates, as well as with Sudan, which has also signed the Abraham Accords, and Kosovo, which established ties with Israel at the beginning of the year.

Second, we'll work to deepen Israel's long-standing relationships with Egypt and Jordan—partners critical to the United States, Israel and Palestinians alike. …

And third, we will encourage more countries to follow the lead of the Emirates, Bahrain and Morocco. We want to widen the circle of peaceful diplomacy, because it's in the interests of countries across the region and around the world for Israel to be treated like any other country. Normalization leads to greater stability, more cooperation, mutual progress—all things the region and the world need very badly right now.
Notice especially Blinken's third point. It's been almost a year since the last normalization agreement was announced. There have been no new additions, even though countries like Oman looked likely to join in. This February, Omani Foreign Minister Badr al-Busaidi said his government was "content" with the current status of relations with Israel.
And there's been no news about a "large country that is not Pakistan" desiring diplomatic relations either. What happened?
One could claim that perhaps Biden isn't pressuring the Arab world as much to make agreements. One could claim that Biden might be weaker foreign policy-wise.
But then you have the spat between Israel and the U.A.E. in March.
The normalization agreement between Israel and Sudan was supposed to be signed in Abu Dhabi. The Emirati government wanted America involved. Washington said it wanted the ceremony held after the upcoming Israeli parliamentary elections. That was when Netanyahu was voted out. Netanyahu was the same prime minister the Obama administration was sponsoring to have voted out in a previous election. The Obama administration gave at least $350,000 to the organization OneVoice, which sponsored V15, a campaign to oust Netanyahu.
It looks like Washington was concerned that the signing ceremony would have been favorable for Netanyahu and increased his chances of election. Netanyahu has now been out of office for months, but there hasn't been any progress in enlarging the Abraham Accords. This suggests, whether through neglect or deliberateness, Biden is undermining the Abraham Accords.
Why would Washington undermine the activities of its strongest ally in the region, the only democracy in the Middle East?
"The Obama administration is demonstrating in a number of ways that it does not like the Jews," writes Trumpet editor in chief Gerald Flurry in his free booklet America Under Attack. "Israeli leaders recognize that the alliance between these two nations can no longer be trusted, and they are being 'driven to desperation. They must be asking why this administration harbors such antipathy for them! They don't understand—and even the people who have that bitter feeling toward them often don't understand!"
But it doesn't mean the answer to why this is happening is unknowable. There is an unseen cause for America's treatment of Israel. It's an unexpected cause to many. But once fully understood, it makes understanding what is happening in the Middle East far clearer.
If you want to know the answer, a good place to start is by requesting a free copy of America Under Attack.