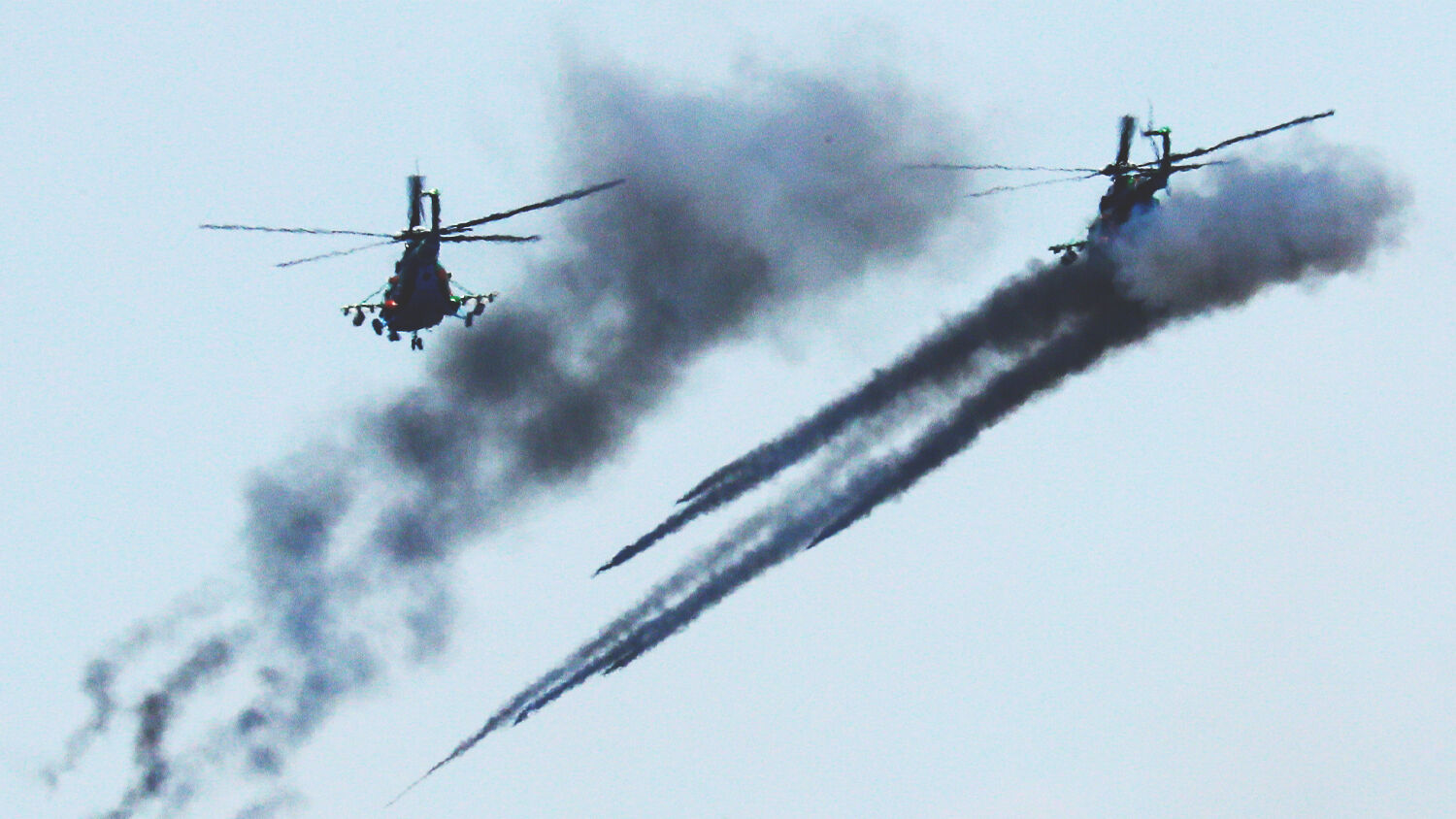 Putin's Plan for Belarus
Western Europe is rightfully worried.
A train carrying Russian troops and military equipment arrived in Brest, Belarus, on July 22. Russia made the shipment in preparation for the "Zapad-2021" military exercises scheduled for September 10–16. The drills will involve 12,800 troops and up to 350 pieces of military hardware, including tanks, artillery, rocket launchers and aircraft.
One Ukrainian official warned that "Zapad-2021" was "a threat to Euro-Atlantic security" and "aggressive in nature."
This isn't the first time Russia's military exercises have threatened Western Europe. Four years ago, "Zapad-2017" sparked concern that Russia would use the occasion to discreetly occupy Belarus. To prevent this, Belarussian President Alexander Lukashenko invited representatives from seven countries to observe the drills. Russian President Vladimir Putin and Russia's defense minister didn't visit Belarus during the exercises. Though Belarus was officially allied with Russia, the two were not on friendly terms at the time and Lukashenko sought to maintain a good relationship with the West.
This time around, the relationship between Russia and Belarus is different. Just one year ago in August, tens of thousands of Belarussians filled city streets, protesting Lukashenko's reelection. United States Secretary of State Mike Pompeo said the election "was not free and fair." Most of the world agreed that the evidence showed mass fraud. But President Putin offered his full support, enabling Lukashenko to maintain his grip on the government.
This left Lukashenko deeply beholden to Putin, and the two presidents have met four times already this year. In their most recent meeting on July 13, Lukashenko said Belarus would repay Russia's loans "no matter what it costs us." In turn, Putin named Belarus "a reliable and stable partner."
Earlier that month, the Defense Post reported that Russia offered S-400 and Pantsir-S1 defense systems to Belarus. A Russian military official said if Belarus requests the defense systems, "the matter will be addressed as soon as possible."
In June, the Russian Foreign Intelligence Service announced that Russia's and Belarus's spy agencies "agreed to work together to counter Western destructive activities." In another meeting, a Russian official told Lukashenko that Belarus and Russia need to unite against "threats and challenges." "We must join our efforts," he urged.
In May, Roman Protasevich, a Belarussian journalist who has been critical of Lukashenko's election rigging and other dictatorial practices, was arrested on a commercial flight and held hostage in Minsk. In response to this "state-sponsored hijacking," most Western nations imposed sanctions against Belarus, and many airlines ceased flying through Belarussian air space. Putin alone continued to back Lukashenko. British Foreign Secretary Dominic Raab said, "It's very difficult to believe that this kind of action could have been taken without the acquiescence of the authorities in Moscow."
Many analysts believe these actions are mounting evidence of Putin's plan for a "soft annexation" of Belarus. Unlike the 2008 invasion of Georgia, or the annexation of Crimea in 2014, Russia's strategy to take over Belarus is subtle and may not involve use of military force, but it still advances Putin's goal of reviving the Soviet Union.
Our booklet He Was Right states that Russia "would like nothing more than to bring the former-ussr Commonwealth of Independent States … back in the Kremlin's fold. In some of these nations, such as Georgia, Ukraine and Moldova, Putin has already regained de facto control of some key regions. In others, such as Belarus, Kazakhstan and Kyrgyzstan, he is essentially king of the whole nation in all but name."
Ezekiel 38 and 39 tell us that a "prince of Rosh, Meshech, and Tubal" will rise in this end time (see Young's Literal Translation). Rosh is an ancient name for Russia. Meshech and Tubal refer to modern-day Moscow and Tobolsk.
Trumpet editor in chief Gerald Flurry has identified Vladimir Putin as this "prince of Russia." He writes in The Prophesied 'Prince of Russia,' "[T]his is an individual ruler of all the peoples of Russia, from the west to the east. The reference to the cities of Moscow and Tobolsk helps us see how vast Russian territory is in these latter days. This giant swath of land indicates the prince will probably conquer more nations of the former Soviet Union."
"Zapad-2021" and the deepening relationship between Russia and Belarus reveal Putin's intention of adding Belarus to his empire. For an explanation of where this is leading according to prophecies in your Bible, request a free copy of The Prophesied 'Prince of Russia.'