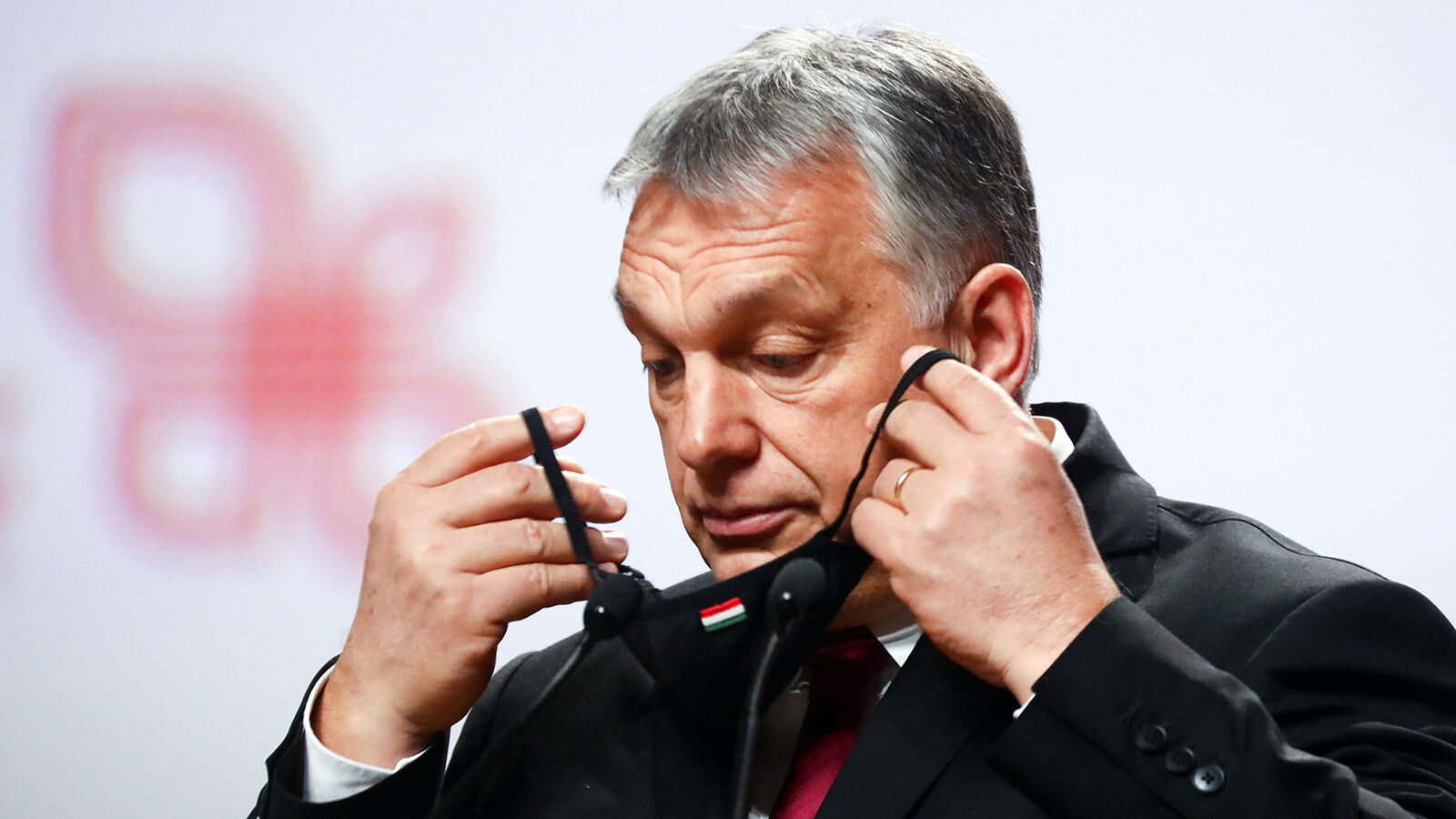 Coronavirus Crackdowns Contaminate European Democracy
Will leaders ever renounce their newly acquired power?
Excessive surveillance, curtailed liberties, restricted freedom of movement—all these are hallmarks of Communist countries. Yet according to Freedom House and its 2021 report on Democracy published March 3, these trends are spreading to Europe. Now that the coronavirus response has made increased government power normal in Europe, will the trend ever be reversed?
"As covid-19 spread during the year, governments across the democratic spectrum repeatedly resorted to excessive surveillance, discriminatory restrictions on freedoms like movement and assembly, and arbitrary or violent enforcement of such restrictions by police and non-state actors," said the Freedom House report. This assessment includes European countries.
"In Hungary, for example, a series of emergency measures allowed the government to rule by decree despite the fact that coronavirus cases were negligible in the country until the fall," they wrote. "Among other misuses of these new powers, the government withdrew financial assistance from municipalities led by opposition parties. The push for greater executive authority was in keeping with the gradual concentration of power that Prime Minister Viktor Orbán has been orchestrating over the past decade."
Hungary's decline in freedom does not stop there. As the Trumpet has reported, Orbán used the pandemic to crack down on the press. He has closed all independent radio stations and has shut down newspapers that criticize his policies.
Yet Hungary is far from alone in cutting back on the liberties of its people.
European democracy, in general, is under "severe strain," Balkan Insight wrote on March 3. In Poland, President Andrzej Duda used coronavirus to justify using vote-by-mail to conduct national elections. In doing so, he bypassed Poland's electoral commission. His government also considered amending the Constitution to extend the time a government can stay in power. However, parliament blocked this, and at the last minute, his government backtracked on its vote-by-mail plans too.
This trend is not confined to Eastern Europe, either. Leaders in Western Europe have also used coronavirus to gain more power.
In France, President Emmanuel Macron attempted a similar move: He used the coronavirus pandemic to justify the use of mail-in ballots and digital voting machines. The French Senate rebuffed this. Also in the name of combating coronavirus, France has introduced strict rules on freedom of movement. A nationwide curfew applies from 6 o'clock in the evening until the following morning. Anyone who leaves his home during the curfew must fill out a form, giving his address, contact information and reason for going out.
Other West European nations have taken similar actions. Spain followed China's example of using drones to police its citizens. Germany arrested anti-mask protesters.
Concern over how the coronavirus response has damaged freedom in Europe is widespread. It is not unique to the conservative elements of society. Liberal organizations have also warned that it endangers basic liberties. A September 2020 report from Greenpeace Europe and the Civil Liberties Union for Europe is one example.
For years, the Trumpet has warned of European nations moving away from democracy and toward authoritarian forms of government. We have written that crises in Europe would cause a shift to stronger leadership. Coronavirus is causing this to happen before the eyes of the world. Yet those who are not directly affected by these crackdowns often do not pay them much attention.
Our article "Coronavirus and the Holy Roman Empire," by Trumpet editor in chief Gerald Flurry, explains why these trends should be of great concern to you. Written at the beginning of this crisis, before its long-term effects were clear, it describes the reality in Europe today: that "[s]ome of Europe's leaders, such as Hungarian Prime Minister Viktor Orbán, are becoming autocrats and dictators in the face of this crisis."
Coronavirus is hastening the arrival of a key event that will reshape Europe and the world.
Bible prophecy describes major changes which are soon to come over Europe. Revelation 17 reveals that a modern resurrection of the Holy Roman Empire will soon lead Europe. It will be an empire led by 10 "kings" or authoritarian rulers (verse 10). As Mr. Flurry wrote, "The coronavirus pandemic is helping usher in these 10 kings."
The Bible says Europe's leaders will behave more like kings than elected officials. The authoritarian drift on display in Europe is paving the way for this prophesied violent imperial power to become reality.
People on both the right and left of the political spectrum agree that this trend is real, and that it poses a threat to freedom in Europe. You need to know what the outcome of Europe's declining liberty will be. To find out more, read Gerald Flurry's article "Coronavirus and the Holy Roman Empire."