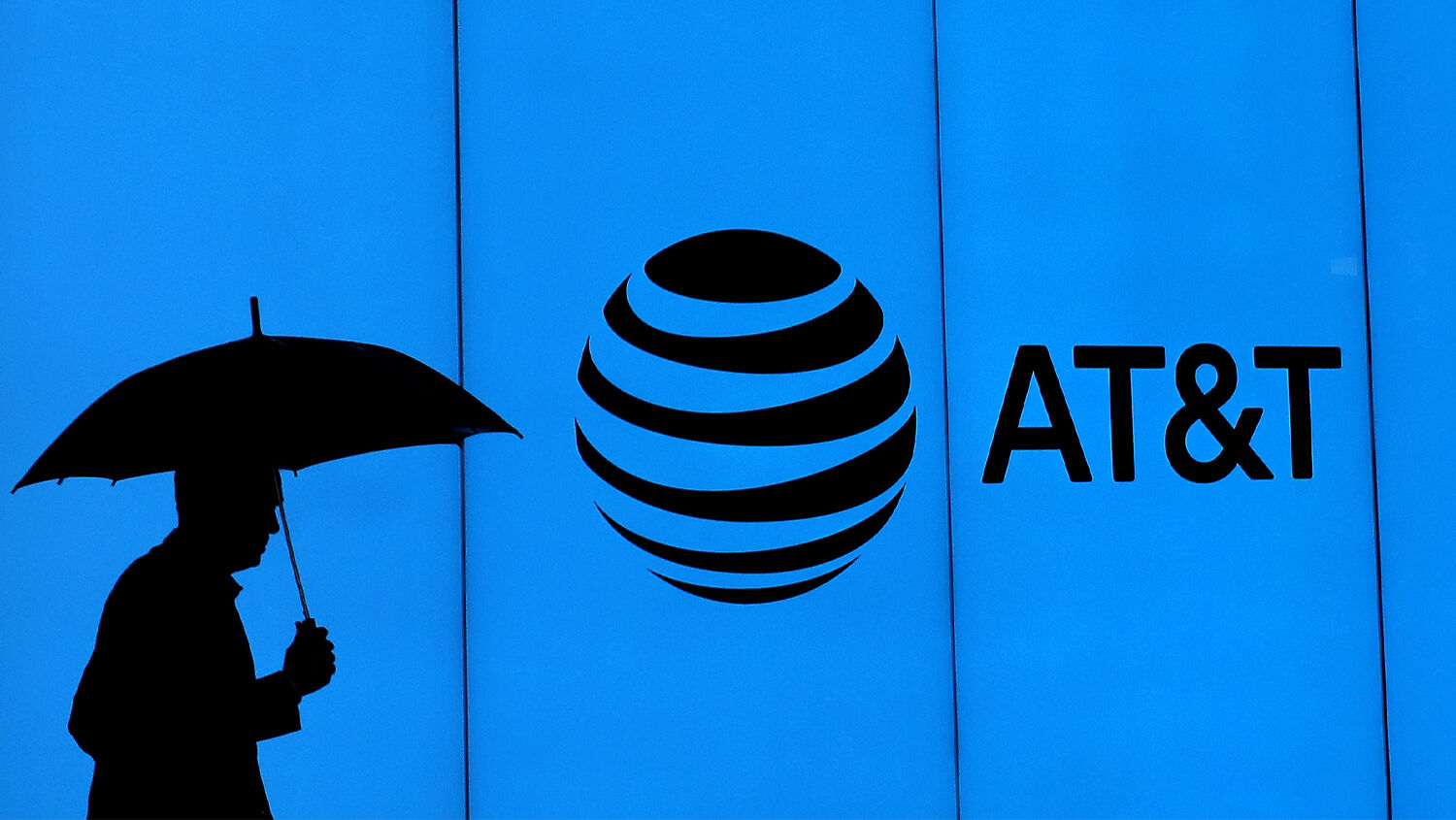 AT&T Commits Economic Treason
The world's largest telecommunications company supports slave labor abroad so it can make more money at home.
One of America's biggest corporate giants is committing economic treason. According to new revelations from former United States Commerce Department Undersecretary Corey Stewart, AT&T pressured the Commerce Department to keep a Chinese telecommunications company off a sanctions list, despite its use of slave labor.
Speaking to Fox News's Tucker Carlson on February 24, Stewart confirmed allegations made by the National File that AT&T executive Ed Gillespie requested that the government keep China Telecom off an "entities list" reserved for foreign companies engaged in human rights or national security violations. China Telecom was about to be sanctioned for its role in spying on Uyghur Muslims in China, but Gillespie intervened because his company is in a joint business venture with China Telecom developing network services in China.
Stewart cited government intelligence that China Telecom was assisting the Communist Party of China in sending people to concentration camps where gang rapes, torture and other human rights abuses routinely occur. "It was very disturbing because we had a lot of indications; there is very good intelligence out there that the Chinese government, through its basically state-owned subsidiary of China Telecom, has been using cell phone technology, telecommunications technology, to track minority populations in China, to spy on them, and then to hand this information over to the China police state, and they are rounding up the Uyghur population," he said.
AT&T owns Time Warner, which in turn owns and operates more than 175 cable television networks (including cnn, tnt, tbs and Cartoon Network). The fact that a U.S. telecommunications company that controls so much of America's media is cooperating with a Chinese telecommunications company involved with concentration camps is deeply concerning. Corporate media is selling America out to Communist China.
Why would a company like AT&T support a Communist corporation that enslaves people? Why would AT&T's American news corporations whitewash what China is doing? Investigative journalist Lee Smith answered this question in his Sept. 15, 2020, Tablet article, "America's China Class Launches a New War Against Trump." He wrote (emphasis added):
The source of the purposeful disinformation pouring into the American public sphere like untreated sewage is the American elite, led by its tech oligarchs, who own the platforms on which information campaigns are staged and laundered to protect their core interests—foremost among them being cheap Chinese labor and access to Chinese markets. … American political and corporate elites didn't choose decline. They chose to get rich. By shipping America's manufacturing base off to China, they seized a business opportunity the likes of which had never been seen before—an enormous captive labor force controlled by an authoritarian regime that guaranteed the steady production of goods at a fraction of what it would cost at home.
Gillespie and other corporate elites in America are betraying their nation in return for profit. In ancient times, the Prophet Amos condemned such greedy leaders who put their own selfish interests above the interests of their people. "Woe to them that are at ease in Zion, and trust in the mountain of Samaria, which are named chief of the nations, to whom the house of Israel came! … Ye that put far away the evil day, and cause the seat of violence to come near; That lie upon beds of ivory, and stretch themselves upon their couches, and eat the lambs out of the flock, and the calves out of the midst of the stall; That chant to the sound of the viol, and invent to themselves instruments of musick, like David; That drink wine in bowls, and anoint themselves with the chief ointments: but they are not grieved for the affliction of Joseph. Therefore now shall they go captive with the first that go captive, and the banquet of them that stretched themselves shall be removed" (Amos 6:1-7).
In the time of King Jeroboam ii, leaders "put far away the evil day," as they enriched themselves while afflicting the people of Israel. They "swallow[ed] up the needy" and engaged in deceitful business practices (Amos 8:4-7). But God promised these people would be the first to be taken captive when the Assyrian Empire invaded.
This shocking prophecy is actually dual and primarily applies to the end-time descendants of ancient Israel. As the late Herbert W. Armstrong proved in his most popular book, The United States and Britain in Prophecy, these end-time Israelites primarily live in the United States and British Commonwealth. So those who enriched themselves while afflicting the people of Israel are corrupt officials, like many of the ones at AT&T and other companies, who betray their country and support Communist authoritarians for profit!
For more information on the disastrous consequences the Bible prophesies will happen to America because of its dalliance with China, read "Wake Up to the Threat From China," by Stephen Flurry and Joel Hilliker.