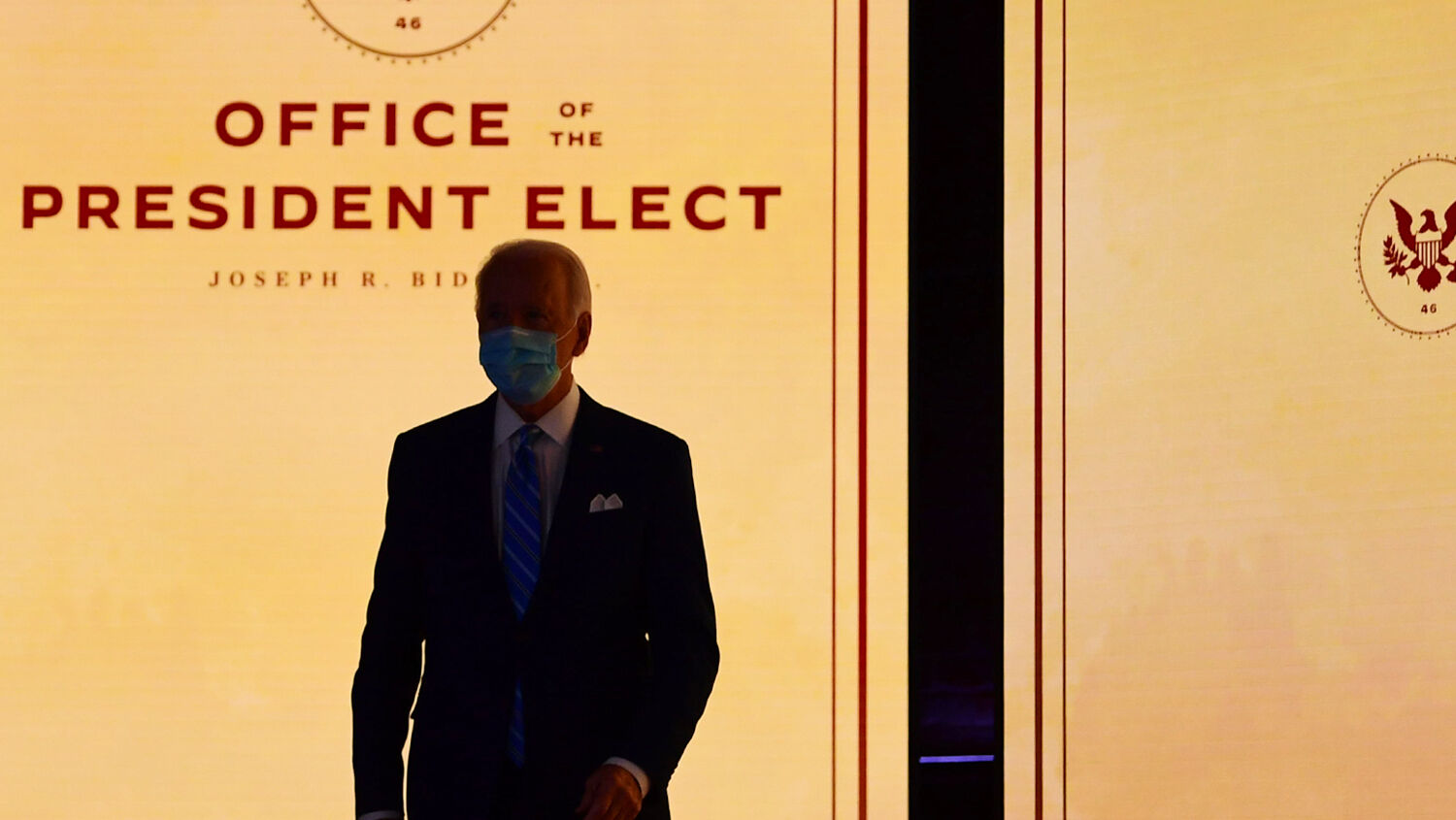 Biden's March to the Sea
Somebody had Georgia on his mind.
Over 150 years after the American Civil War ended, somebody other than Gen. William Sherman has conquered Georgia. The vote count for the latest United States presidential election shows the Democratic Party winning Georgia—for the first time since 1992. Joe Biden won the state with 2,474,507 counted votes; President Donald Trump tallied 2,461,837. That means Biden beat Trump by 12,670 votes—a slim margin.
Some people received the close call with raised eyebrows. This includes Sidney Powell, a former federal prosecutor investigating voter fraud allegations. She filed a lawsuit on November 25. Her filing—104 pages long—claims there was a "manipulating [of] the vote count [in Georgia] to make certain the election of Joe Biden as president of the United States." In an interview with Newsmax, Powell said that the Georgia results were "a total farce."
There is adequate evidence—albeit circumstantial at this point—to suspect that there are problems with the final count.
Take, for example, the vote numbers themselves. Georgia is traditionally seen as reliably Republican. In the 1996 election, Republican candidate Bob Dole won 1,080,843 to President Bill Clinton's 1,053,849. The Republican candidate won by a margin of 303,490 in 2000; 548,105 in 2004; 204,636 in 2008; and 304,861 in 2012. Donald Trump beat Hillary Clinton 2,089,104 to 1,877,963 in 2016.
The 2020 election saw President Trump increase the number of votes he received by almost 400,000 compared to 2016. He still lost to Joe Biden by the slimmest of margins. By total number of votes, this is the best the Republican Party has done in Georgia, a traditional stronghold, by far—and yet it still lost.
Then you have the actual voting system that Georgia uses. Georgia recently decided to use voting technology from Dominion Voting Systems. There is a lot of controversy surrounding their technology's reliability. Dominion is an international distributor in voting technology based in Toronto. The Canadian government doesn't use them in elections.
Other U.S. states had problems with Dominion as well. Texas rejected the use of Dominion's software three times. A statement from Texas Secretary of State Ruth R. Hughs says the Texas government was concerned whether Dominion's technology "is suitable for its intended purpose; operates efficiently and accurately; and is safe from fraudulent or unauthorized manipulation."
Dominion's technology is used in over half of the states in the union. However, no state aside from Georgia uses it in all of their polling places.
Georgia Secretary of State Brad Raffensperger went all out in the deal with Dominion. He paid $104 million to bring the system to Georgia. But the technology caused problems in the state before the latest election. In November 2019, when the technology was put on a trial run, the machines had a lot of hiccups. "Poll workers at some precincts couldn't call up voters' registrations," wrote the Atlanta Journal-Constitution. "Touchscreens that were supposed to display ballots faded to black."
During the presidential primaries earlier this year, Dominion's machines once again proved faulty. "Passwords for the electronic poll books sometimes didn't work. Printers jammed. Touchscreens kept crashing, requiring time-consuming reboots" (ibid).
On October 23, the Atlanta Journal-Constitution published the results of an investigation into security concerns regarding Dominion. It implicates Secretary Raffensperger especially. According to the Atlanta Journal-Constitution, "Secretary of State Brad Raffensperger's office weakened the system's defenses, disabling password protections on a key component that controls who is allowed to vote. In addition, days before early voting began on October 12, Raffensperger's office pushed out new software to each of the state's 30,000 voting machines through hundreds of thumb drives that experts say are prone to infection with malware."
The first elections Raffensperger oversaw as secretary of state were the presidential primaries in June.
The federal government has also been concerned about Dominion's reliability. In December 2019, senators Elizabeth Warren, Amy Klobuchar and Ron Wyden and Congressman Mark Pocan sent a letter expressing their worries that major U.S. voting technology contractors—including Dominion—were letting the U.S. government use technology sufficiently antiquated to the point where it was unnecessarily vulnerable to hackers.
To sum it all up:
Georgia used technology widely suspected to be easily manipulated.
The secretary of state knowingly implemented measures that would have made the systems easier to be manipulated.
Even with the Republican Party's best-ever results in the state for a presidential election—beating their record last election by several hundred thousand votes—Joe Biden managed to edge out a victory in a state traditionally a Republican stronghold.
This is all a part of a trend the Trumpet has been watching for a while now. Our editor in chief Gerald Flurry has been reporting on the breakdown of the rule of law in America, especially in its political system, for over a decade now. He wrote in "Why Donald Trump Will Remain America's President":
The radical left in America have done everything in their power for the last four years to discredit and destroy President Donald Trump. They have spied. They have lied. They have cheated. They have broken laws too numerous to count. They have committed treason, trying to depose the duly elected government! And somehow, President Trump has weathered all those storms.

What the left is doing now—all this theater aimed at bullying people into accepting Joe Biden as president—is more of the same. It should come as no surprise.

By most appearances, Joe Biden will be America's next president. But I absolutely do not believe that at all. Mr. Trump will weather this storm too. Regardless of what the media says or how things look right now, I am confident Donald Trump will remain president.

I am also certain that we are about to see some of the biggest frauds exposed perhaps ever!

Why? Because a Biden presidency is contrary to Bible prophecy.
Yes, you read that right: "A Biden presidency is contrary to Bible prophecy."
Mr. Flurry makes this bold prediction based off a prophecy in Amos 7, which speaks of the king of Israel, Jeroboam ii, during the final years before Israel crumbles as a nation (verses 8-9). This is not about ancient Israel, nor is it about the modern country called Israel. This is referring to America today (for an explanation, please order our free book The United States and Britain in Prophecy, by Herbert W. Armstrong).
Notice what else the Bible says about Jeroboam ii: "He restored the coast of Israel from the entering of Hamath unto the sea of the plain, according to the word of the Lord God of Israel …. For the Lord saw the affliction of Israel, that it was very bitter: for there was not any shut up, nor any left, nor any helper for Israel. And the Lord said not that he would blot out the name of Israel from under heaven: but he saved them by the hand of Jeroboam the son of Joash" (2 Kings 14:25-27). America is prophesied to suffer a "very bitter affliction," at risk of "being blotted out from under heaven." God took notice. He decided to take action and "saved them by the hand of Jeroboam."
Mr. Flurry continued:
2 Kings 14:26 speaks of "the affliction of Israel, that it was very bitter." As there was anciently, there are forces "afflicting" Israel, seeking to bring it down. These forces attacking America today are terribly destructive—and the worst of them are within the nation. They want to destroy traditional America, especially its Judeo-Christian heritage and its history with God. (My free booklet America Under Attack explains this.)

Looking at this modern-day Jeroboam, you have to say God gave Israel a "savior"—at least to the extent that He wouldn't let these enemies bring down the nation. Donald Trump has been blocking this movement to "blot out the name of Israel [which includes America] from under heaven."

Is his job finished? No, it isn't. So I don't believe at all that he will depart from the scene! I still believe these prophecies are 100 percent accurate.

This means this nation is about to be shocked. I believe you are going to see frauds exposed like you've never even imagined! In a sense, you could say the left is fighting against God and God's prophecy! Who do you suppose will win that battle?
We won't have to wait long to see who will win this battle.
I've only scratched the surface of all the factors at play here. But we have plenty of resources if you want to learn more. You can read Mr. Flurry's article on our website or in the January 2021 issue of our free monthly newsmagazine (request a free subscription). Or you can order Mr. Flurry's free booklets America Under Attack and Great Again. Both are very relevant to what is going on in American politics. Trumpet executive editor Stephen Flurry recently gave a program on Trumpet Daily Radio Show about the events in Georgia. You can also read our recent article about the dubious associations of Dominion and another major voting technology firm, Smartmatic.
Whatever you do, keep following these events. This is information you cannot afford to be ignorant about.