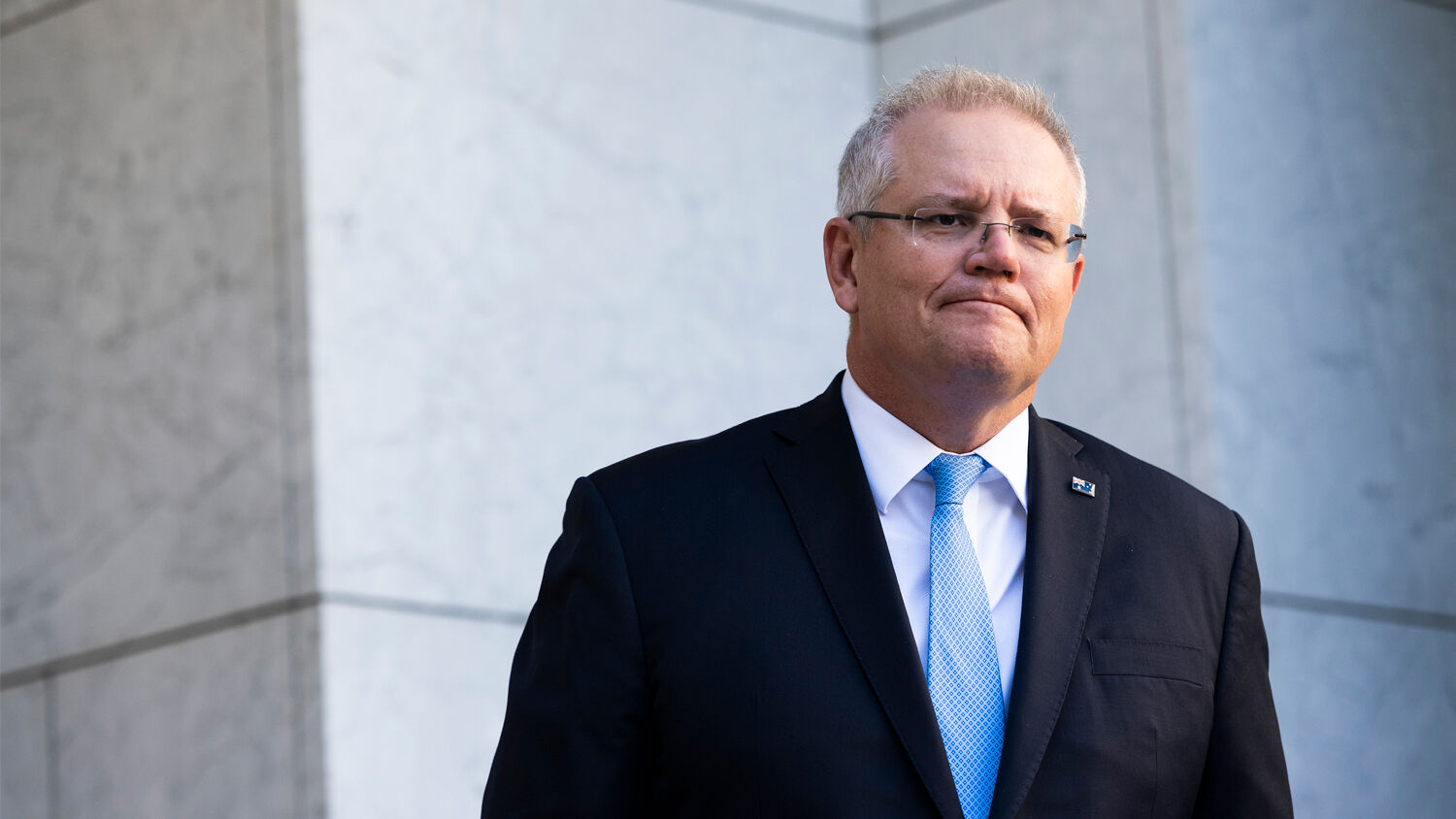 Frenemies With a Dragon
Australia's precarious economic relationship with China is failing.
On Tuesday, China delivered a blow to the Australian economy, when it imposed a barley tariff of more than 80 percent. The tariff will last five years and cost Australia an estimated $500 million per year. This comes as Australia struggles to maintain a delicate trade relationship with its increasingly aggressive neighbor.
China announced the move after its Ministry of Commerce apparently completed a 16-month investigation into an anti-dumping complaint. China concluded that Australia has been selling barley to it at a lower price than in domestic markets. Australia rejects the notion, claiming China is punishing Australia for backing a covid-19 inquiry.
On Monday night, more than 110 countries sponsored the Australian-backed motion for an independent international inquiry into covid-19's origins. Chinese President Xi Jinping said his country supports a "comprehensive evaluation of the global response." But Chinese authorities have simultaneously condemned international lawmakers for "politicizing" the pandemic. In other words, China believes the inquiry should not focus on the source of the virus: China.
While Australian Prime Minister Scott Morrison has tried to downplay the motion, it is too late. The dragon has turned on its trade partner. Australian farmers are getting a small taste of the diplomatic and economic statecraft of China.
The Growing Beast
Until recently, the Chinese and Australian governments had managed to avoid open confrontation. Instead, the battle for regional supremacy has been waged across the Pacific islands. Australia ingratiates its neighbors through investments in roads, hospitals and schools. China takes a different approach. As Foreign Policy wrote in January, "China is acutely aware that the fledgling democracies of the Pacific are prone to short-sightedness—and in some cases outright corruption—and, as a result, are at risk of manipulation that goes against their best interests."
The results of China's debt-trap diplomacy speak for themselves. The dragon's domain is growing larger by the day. Beijing is employing a process of economic colonization that spans the Solomon Islands, Fiji, Vanuatu, Papua New Guinea and beyond.
Australia has proved unwilling to descend to China's level of bribery, and unable to match the sheer size of its financial investment. And so Australian influence has been in fighting retreat, doing all it can to counter the unperturbed expansionist dragon.
Meanwhile back in Canberra, another fight is ongoing, in which China vies for power through generous political donations from Chinese businessmen. Multimillion-dollar donations go a long way to mellow politicians on issues, such as the South China Sea. Cushy Chinese corporate jobs have also silenced potential critics and opened the way for Chinese expansion onto Australian shores.
Frenemies With a Dragon
China is Australia's largest trade partner. In 2018, exports to China were worth more than $87 billion; imports from it were worth more than $57 billion. In addition to trade, China also invests heavily in Australia's real estate market, owning 9.2 million hectares of Australian farmland.
Rather than diversify, Australia has put more and more trust in China. Feeding the beast has only made it grow larger. Australia can love the dragon all it wants, but the fact remains that a dragon is a dragon. Get on the wrong side of it and you are likely to get burned or eaten alive.
That ugly truth is rearing its head today as China punishes Australia's defiance.
According to a 2019 Lowy poll, only 32 percent of Australians trust China to act responsibly. The Global Times, a mouthpiece of the Chinese government, said about Australia: "It is a bit like chewing gum stuck on the sole of China's shoes. Sometimes you have to find a stone to rub it off." This is the partner to which Australia's economy is bound.
The snap tariffs are the next round of the fight. Last week, China imposed a meat ban on four Australian processing plants. According to the Financial Times, China purchases $2.6 billion—or 25 percent—of Australia's beef. The ban has put thousands of jobs at risk.
This ban follows comments from Chinese Ambassador Cheng Jingye. In a veiled threat, Cheng suggested a boycott of students and tourists, as well as beef and wine. There is already talk of China buying beef from South America to fill the void.
Cheng claims that China doesn't want trade wars and is willing to negotiate. But in the same breath, the ambassador said his nation "will also fight to the end, if needed."
What has Australia's reaction been? Its trade minister has requested a phone conference with his Chinese counterpart. Federal Agriculture Minister David Littleproud says Australia isn't in a trade war and will not retaliate. In all likelihood, these experts know a trade war is on, but with the frail economy in the jaws of the angry red dragon, playing dead seems prudent.
Despite industries and citizens rallying behind Prime Minister Morrison to defend Australian interests, the facts remain: Australia is too dependent and too small to fight the dragon to our north. In an instant, China could threaten industries and wipe out jobs. And if Australia retaliates, China can easily give as much as it gets.
It is a trade war, but one Australia cannot win.
A Way Forward
Economically, politically and militarily, Australia is outmatched in the Pacific. With its primary ally the United States busy battling the ramifications of covid-19, where can Australia turn?
As an ostensibly religious man, Morrison should have no problem reaching the solution. But rarely will anyone—in a position of leadership or otherwise—turn to the Bible for answers. Yet the Bible is literally full of prophecies explaining what is to happen in our day.
Consider China's confrontation with the West. Did you know that it was prophesied, and God actually records what will happen next? Trumpet editor in chief Gerald Flurry's Key of David program from last week, "The China-America Clash Is Prophesied," explains, from the Bible, how this rivalry will end.
Another free resource that explains the prophetic significance of China's rise is our booklet Russia and China in Prophecy. Be sure to request your free copy if you haven't already.
You should be asking: If God exists, why is He allowing a God-hating, Communist power take control of this region and put the world economy in jeopardy? The Bible provides the answer: "As it is written in the law of Moses, all this evil is come upon us: yet made we not our prayer before the Lord our God, that we might turn from our iniquities, and understand thy truth. Therefore hath the Lord watched upon the evil, and brought it upon us: for the Lord our God is righteous in all his works which he doeth: for we obeyed not his voice" (Daniel 9:13-14). God is not happy with Australia or America, or the West as a whole!
God clearly explains why He is allowing the Chinese dragon to rise. Be sure to learn why, then take action. God promises that He can protect you and your family from the terrible events prophesied in your Bible. The red dragon is rising in the Pacific, but it is nothing compared to the power of God. There is real power, blessings and protection at our disposal—if only we would heed and obey.