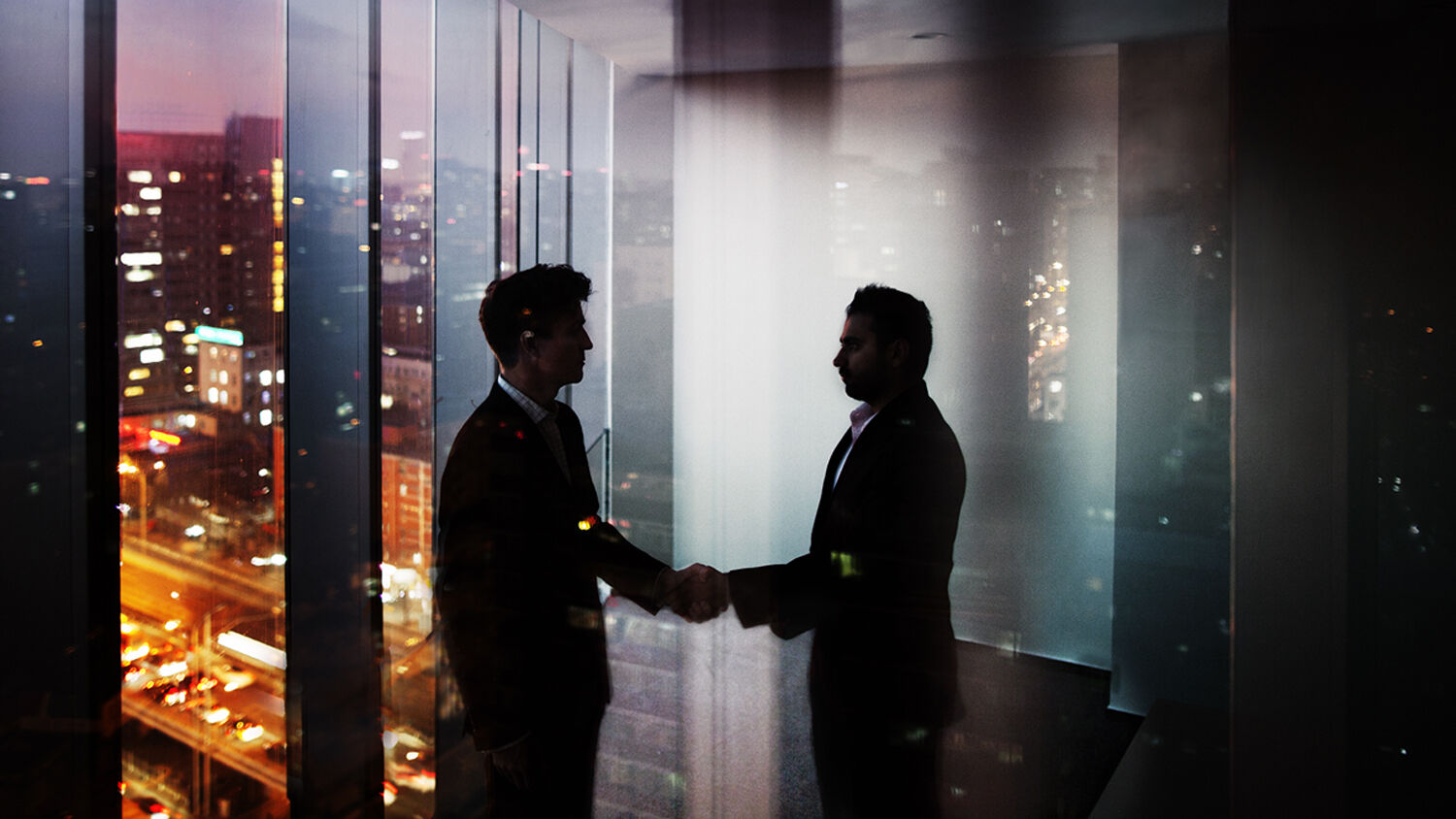 Australian Politicians Accepting Chinese Money
A political system rife with Chinese bribery, coercion, espionage and blackmail
Australia has been infiltrated. An investigation by Four Corners and Fairfax Mediatitled Power and Influence, broadcast June 5, uncovered how the Chinese Communist Party (ccp) has burrowed deep into the Australian political system. The program released startling information surrounding ccp-affiliated Chinese billionaire business people operating in Australia.
It exposed deep flaws in the Aussie political system and the erosion of political integrity by means of massive Chinese political donations.
ASIO Warning
The investigation was no shock to Australia's security apparatus, which had already carried out investigations into ccp affiliates in Australia. At the conclusion of their own line of investigations, the director general of the Australian Security Intelligence Organization (asio) briefed the leadership of both the Liberal and Labor party.
The director apparently gave a dire warning that—while no law was being broken—there may be strings attached to political donations from China.
Both parties chose to ignore the warning and to this day receive big bags of cash from the Chinese. Surprise, surprise.
Our American allies are more concerned. United States Chairman of the Homeland Security Committee Michael McCaul told Four Corners, "Quite frankly, I was a bit surprised that Australia does allow foreign contributions. And if you look at the numbers—which I was privy to—a lot of these donations are coming from China." He continued, "They want to influence Australia. They want a stronger presence in Australia and what better way to do that than to influence political figures through foreign contributions."
Dr. Chau
The Four Corners program focused in on three personalities in Australia—all of whom live in the gray no-man's-land between businessman and politician.
First was Dr. Chau Chak Wing. Chau is a wealthy property developer. He is also a very generous man.
He donated $20 million to construct a university building in Sydney. He gave $200,000 to a state branch of the Labor Party in Western Australia. He donated $560,000 to the Liberals in 2016. In the past decade, he has given $4 million to major parties. He also spent $70 million to buy Australia's most expensive home.
Why?
None of this is illegal, but such substantial contributions should spawn a plethora of questions regarding Chau's motives. Is it just enthusiasm that drives Chau to give, or is it the agenda of the shadowy ccp behind him that pushes his decisions?
Here is one thing to consider. Chau is a member of the Chinese People's Political Consultative Conference (cppcc). While officially separate from the government, detractors say the cppcc is a sham—a committee appointed to agree with party decisions. Either way, the cppcc grants Chau access to hobnob with the elites of China's Communist regime, individuals with deep connections and unknown motives.
Mr. Huang
As is the case with Dr. Chau, little is known of Mr. Huang Xiangmo's past. Apparently, he has a real "rags to riches" story. After building a property empire in rural China, Huang arrived in Australia in 2011. He didn't spend long in obscurity after that.
He gave a whopping $770,000 in political donations before the 2013 election. Of course, it was merely coincidental that the campaign fundraising came right as the Australia-China trade deal was being signed.
At the 66-year ccp anniversary, Huang said, "We overseas Chinese unswervingly support the Chinese government's decision to defend our national sovereignty and territorial integrity. We support the development of the motherland always …."
This is the man whom you can—with a quick Google search—find socializing with multiple prime ministers, foreign ministers and senators.
Sheri Yan
The third party noted by Four Corners, Sheri Yan, is incarcerated proof of China's high-level espionage. Yan was closely connected with influential families in China. Married to a former high-ranking Australian intelligence employee, Yan was scrutinized by asio. Following a raid on Yan's home in 2015, they found all sorts of top-secret files on personal devices.
Yan was a socialite and worked as a go-between for businessmen and foreign officials. Again, this is someone with connections to the very heart and core of the ccp. And like her friend Dr. Chau, and like Mr. Huang, Yan's background is unknown. Nobody knows where her money came from.
What we do know is that in October 2015 she was arrested for bribing UN General Assembly President John Ashe. She offered him $200,000 to give a guest lecture at a resort in China. Guess who owned the resort? Dr. Chau of course.
These are just three of the personalities exposed in the Four Corners report. But the ccp doesn't just support billionaires and the well connected.
Chinese Abroad
According to the Bureau of National Statistics, 526,000 Chinese live in Australia—2.2 percent of the Aussie population.
Four Corners interviewed a handful of these Chinese during a counterrally against people protesting the Chinese government.
One such Asian interviewee was the president of the Chinese Students Association at the University of Canberra, Lupin Lu. Small and softly spoken, Lu was happy to tell the camera who paid for the 200-strong Chinese student protest: the Chinese Embassy. The embassy paid for everything, including food, flags, transport and even lawyers in case a fight broke out at the rally.
These student associations are closely monitored by China. This is where it gets Orwellian. Students organizing anti-ccp rallies are reported. Lu said in the interview that, "as a Chinese, I would do this for the safety of all the members. … I would do it for China as well."
When word gets home, families are harassed and questioned. Any travel back to the motherland could mean interrogation and imprisonment.
Silencing Critics
All governments naturally want to promote soft power and make themselves look good. But China is not out to make friends. It is using soft power to silence dissent. Just ask Dr. Feng Chongyi. When he went home, he was allegedly followed and arrested by agents from the Ministry of State Security. Ten days of videotaped questioning later, he was released. In an interview with Four Corners, Feng said, "They got everything." They knew his family, friends and associates. They asked intimate details of his professional and social life.
Today, many assume he was targeted as a warning to others in Australia not to challenge the Communist Party.
As the exposé by Four Corners pointed out, China is not out to win an argument with soft power; it is out to silence critics.
Paying for Position
It isn't just Chinese nationals who threaten national security. Politicians with Renminbi-lined pockets were also in the report.
There was the arrival of one of Huang's allies, Ernest Wong, into New South Wales parliament. Wong stepped into an upper house seat vacated by a Labor Party member, Eric Roozendaal. Luckily for Roozendaal, after losing his seat he quickly picked up a job working for Huang.
And it isn't just substituting old party members for someone more pro-China. High-ranking officials with access to top-secret information have plenty of Chinese job opportunities upon retirement.
Andrew Robb was Australia's Special Envoy on Trade. On retirement, Robb went to work for Chinese ccp-affiliated organization Landbridge. If you remember, Landbridge is currently leasing the Port of Darwin for a century.
Robb went on the payroll from the day before the election, earning $73,000 per month as a part-time "adviser." That amounts to roughly $880,000 per year with expenses.
Every man has a right to go out and get a job. But Robb has decades of government experience with access to and intimate knowledge of highly classified material. Even though he claims he knows and upholds his privacy obligations, many argue it was a step too far too quickly.
Dangling the Carrot
But are we being too suspicious? Maybe Chinese businesses just want to support what they see as good political parties. Maybe they are just humanitarians.
If only. An instance with Huang shows that this is not as innocent as China would have us believe.
Huang promised the Australian Labor Party a $400,000 donation. But then the Labor Party promised that if elected it would be more aggressive in the South China Sea. Huang canceled his donation.
It was typical leverage—offer something tantalizing then withhold it until conditions are met. This is the danger Australia now faces. China's donations are not just donations.
China is investing heavily in Australia's political processes and expects something in return: Influence. Control. Leverage. Power.
And what is Australia doing to stop it? Nothing.
Slave to the Lender
Following the Four Corners report, there has been the talk of amendments to Australia's espionage and foreign interference laws by the end of the year. Right now, it isn't clear who has the mandate to act on information regarding bribery and corruption. asio only has the power to report. It looks as though the problem will continue.
Nationally, this is a terrible position to find ourselves in. In Proverbs 22:7, God records that the borrower is a servant to the lender. The Hebrew translated "servant" can also mean "slave." While not borrowing per se, Australia's politicians and political parties owe a lot to Chinese bankrollers. How many deals and policies are guided by that overarching debt? Do you think a party which receives multimillion-dollar donations from China is going to take a strong stance in the South China Sea?
By receiving these funds, Australia's elites compromise their integrity and disregard Australia's security. If our leadership is beholden to China, what hope is there of the government ever taking meaningful steps to counter China's rising influence?
That rising power is something we have long forecast—you can read about it in our free booklet Russia and China in Prophecy.
Right now China's groundwork in Australia constitutes a soft power approach of bribery and coercion. But what about tomorrow? What about when Beijing is done expanding into the South China Sea and instead turns its attention to Australia and beyond? Our politician's debts are serving China's interests, and Australia may soon have to pay the price.
Watch the full Four Corners report here: