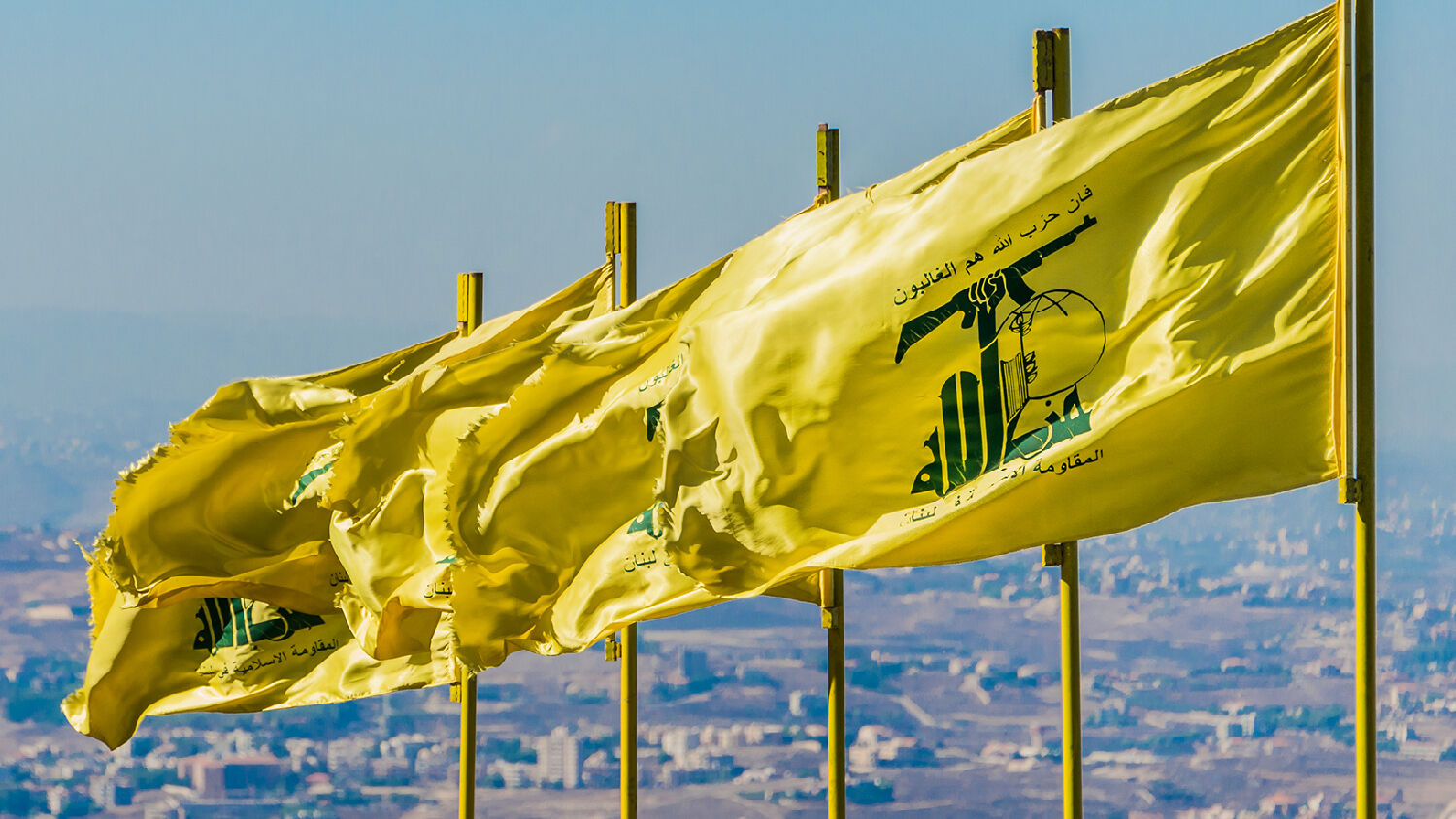 U.S. Sanctions Hezbollah-Linked Assets
Trump administration seeks to drive a wedge between Hezbollah and its financial sponsor, Iran.
The United States Treasury Department on April 24 sanctioned two individuals and three businesses linked to Lebanon's Hezbollah political party and militant group, which the U.S. has designated as a Foreign Terrorist Organization. Though light, the sanctions are another swing of the hammer in the Trump administration's plan to drive a wedge between Hezbollah and Iran.
Treasury Undersecretary for Terrorism and Financial Intelligence Sigal Mandelker said in a statement that the Treasury Department "is relentlessly pursuing Hezbollah's financial facilitators by dismantling two of Hezbollah's most important financial networks."
The department sanctioned Belgian Wael Bazzi "for acting for or on behalf of his father and Hezbollah financier, Mohammed Bazzi," three businesses he owned, and Lebanese Hassan Tabaja, "for acting for or on behalf of his brother and Hezbollah member and financier, Adham Tabaja."
According to the Jerusalem Post and the Times of Israel, the sanctions were enforced because the two individuals allegedly helped Hezbollah evade existing sanctions. Mandelker said the U.S. Treasury Department would "continue to disrupt all avenues of financial support relied upon by Hezbollah" if it continues to "obscure its activities by using seemingly legitimate businesses."
The new set of sanctions came only days before Iranian oil trading waivers end on May 2 and U.S. sanctions are fully enforced, putting heavy economic stress on the Iranian economy and shrinking its ability to financially support its proxies.
Signs of the wedge between Iran and Hezbollah are beginning to surface. Many Hezbollah fighters say they have missed paychecks and lost various benefits. According to the New York Times, a Hezbollah official denied that claim but acknowledged the group was reorganizing its finances to cut costs. "We are facing a war, and we must confront it," he said.
In March, Hezbollah leader Hassan Nasrallah acknowledged the financial stress created by the sanctions, calling them "a form of war." He called on the militant group's fundraising arm "to provide the opportunity for jihad with money."
On March 22, during U.S. Secretary of State Mike Pompeo's first visit to Lebanon, in a press conference he urged the nation to move away from the "dark" influence of Iran and Hezbollah. "Our pressure on Iran is simple," Pompeo said. "It's aimed at cutting off the funding for terrorists, and it's working."
Iran is Hezbollah's main financial and military supporter, providing approximately $700 million per year, according to a Hezbollah report. The International Monetary Fund says that Iran is entering its deepest recession since 2012. When the oil waivers expire, Iran's income will tank further. How long until it can no longer support Hezbollah? If that day comes, how will Hezbollah react?
Michael A. Ledeen writes in his 2007 book, The Iranian Time Bomb, that the Iranians are "pushing so hard on all fronts, hoping to score their own victories before they fall."
Daniel 11 prophesies of an end-time power called "the king of the south." Verse 40 states that this king will "push" against a mighty power to the north. In his free booklet The King of the South, Trumpet editor in chief Gerald Flurry identifies radical Islam, led by Iran, as the king of the south. Iran's attempt to use southern Lebanon as a platform to invade Israel is a demonstration of its pushy foreign policy. (For more information, read "The Hezbollah Threat is Dangerously Real.")
"Syria would quickly cave in if Iran were beaten or forced to stop supporting terrorism. So would other Islamic nations," Mr. Flurry writes. "Can Israel win its war against terrorism? Iran and other nations keep arming the endless stream of terrorists. The only way to turn it around is to stop Iran."
That is exactly what the Trump administration is working to do. U.S. President Donald Trump is a businessman, and he runs his administration like an enterprise. Since his inauguration, Mr. Trump has withdrawn from the 2016 nuclear deal with Iran, reimposed sanctions on Iran in May and November, and struck Hezbollah with various light sanctions. Mr. Trump knows the steady flow of money from Iran is propping up its terrorist network, and to combat it, he is working to cut off the funding.
Hezbollah has a stranglehold on Lebanon's government. After the nation's first elections in nearly a decade, Hezbollah won a small majority in parliament and now controls the government's Health Ministry and other smaller government offices, giving it more access to government funds. With the imposition of U.S. sanctions and the inability to determine whether a company is supporting Hezbollah, many companies are steering clear of investing in Lebanon for fear of suffering secondary sanctions from the U.S.
As Iran's economy weakens and the Trump administration continues to drive a wedge between Hezbollah and Iran, watch for Lebanon to look elsewhere for help.
A prophecy in Psalm 83 indicates that Lebanon will be peeled away from Iran. The prophecy lists several nations that are all allied together. The Anchor Bible reads, "History transmits no record of the national crisis when the nations enumerated in this Psalm formed a league to wipe out Israel …." That indicates that this psalm is a prophecy for the future, not the description of a historical event. Among the nations listed are Gebal, which likely refers to Lebanon, and "the inhabitants of Tyre," likely referring to southern Lebanon.
This economic assault on Hezbollah could play a major role in bringing Lebanon into this alliance. For more on what is prophesied in Lebanon, and its importance in world events, read "Why You Need to Watch Lebanon," by Gerald Flurry.