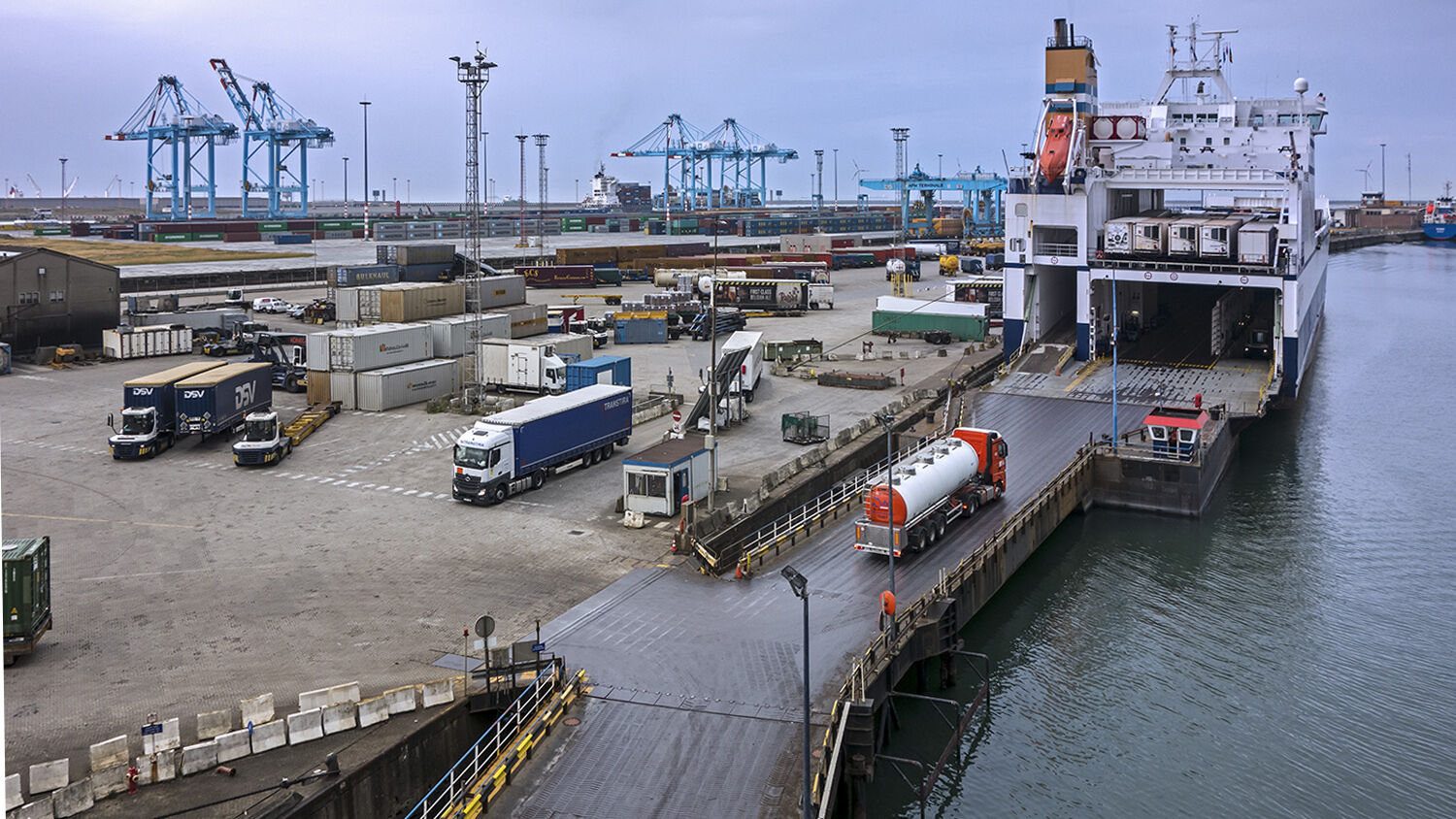 China's One Belt, One Road Initiative Reaches European Ports
Chinese megacorporation cosco Shipping Ports Limited signed a deal on January 22 with Brussel's Port Zeebrugge for control of its massive shipping terminal. The deal gives cosco full rights to design, develop, finance, construct, own, operate and maintain the second-largest port in Belgium.
The natural, deep-water harbor is an excellent location for trade. According to Port Finance International, "Zeebrugge is close to Hamburg and Le Havre and is within a short distance of Great Britain. The terminal has a good network of road and rail connections to all countries of Continental Europe, and to other ports in Northwest, Central and Eastern Europe."
The acquisition of Zeebrugge Port is part of a growing trend of Chinese expansion in Europe.
Following the European financial crisis, the Continent was left reeling with an estimated $430 billion investment gap. Sensing opportunity, China proposed heavy investment in European businesses and infrastructure. The strapped-for-cash countries of the eurozone happily agreed to take Chinese money and thus began rebuilding a powerful trade network not seen in centuries: the Great Silk Road.
No longer content with his country's gradual rise, Chinese President Xi Jinping announced last October that the time had come for China to take center stage on the world scene. His plan to achieve this goal includes the One Belt, One Road project.
A 2016 Trumpet magazine article, "All Roads Lead to Beijing," explained how China is expanding its economic influence and reestablishing strong trade routes with Europe. The country aims to spend over $1 trillion on overland and maritime infrastructure, including rail, road and pipeline projects.
"If China's plans for the Silk Road works out, this relationship is just beginning. China currently transports the equivalent of 7,500 shipping containers by rail each year. Some predict this will rise to 7.5 million by 2020" (ibid).
The purchase of European port facilities is adding tremendous weight to the One Belt, One Road initiative. Foreign Policy magazine explained that a host of acquisitions around Europe puts China on the path to global economic dominion. "Chinese state firms, which once kept close to their home market, now control about one 10th of all European port capacity."
The growth of this powerful economic connection between China and Europe has been on the Trumpet's radar for years, thanks to Bible prophecy. "The Bible clearly prophesies the rise of this new economic system. Isaiah 23:3 describes a 'mart of nations,' a trading bloc that allows merchants to grow rich" (op cit).
The Bible also shows that members of this "mart of nations" include Europe and China. For an in-depth look at these incredible prophecies, please read "All Roads Lead to Beijing."