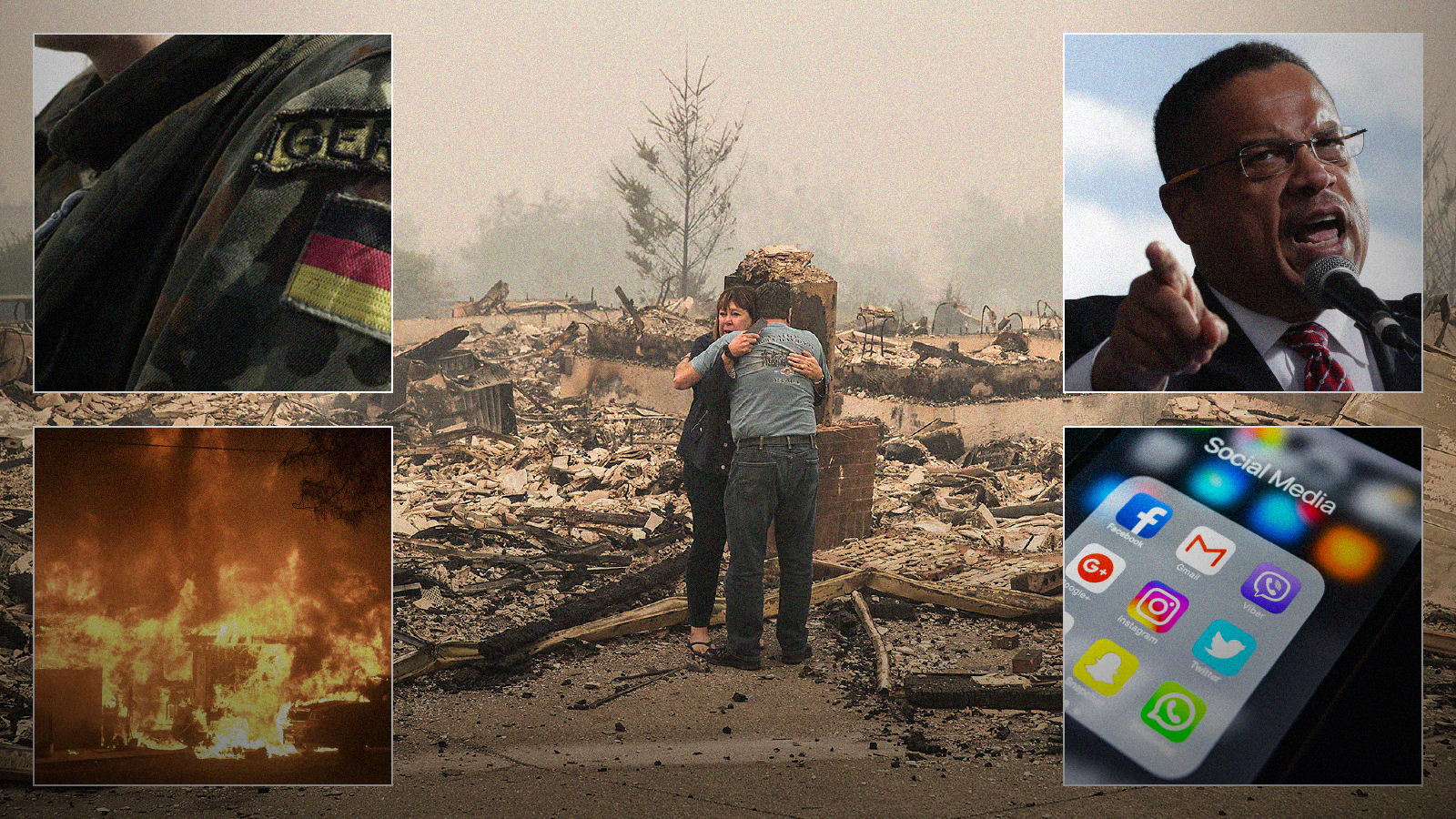 This Week: Five Events You Need to Know (January 14)
The end of 'the good Germany,' weather disasters in California and other places, and more
Here are five of the most important news stories this week, as well as relevant links to the full articles and videos here on theTrumpet.com.
According to Christiane Hoffmann, deputy director of one of Europe's most popular newsmagazines, Der Spiegel, we have reached the end of "the good Germany." She wrote on January 5: "The new global situation will … mean a departure from the good Germany. When principles collide with pragmatism, when values clash with interests, Berlin will be forced to make difficult decisions. But how far should we go? What means are we prepared to employ in order to defend Europe, to bring the Middle East closer to peace or to stabilize Africa?"
Those are good questions, and history and Bible prophecy indicate exactly how Germany will answer them.
Four days of mudslides have killed at least 17 people and destroyed dozens of homes in Southern California. According to Santa Barbara County Sheriff Bill Brown, the scene of the disaster looked like "a World War i battlefield."
The mudslides followed many months of drought and a few days of torrential rains. It also follows other crises like the Oroville Dam disaster, tectonic movements, enduring drug and crime problems, and debilitating debt.
The globe experienced no reprieve from weather-related disasters last year according to a report released January 4 by Munich Re, the world's largest insurance company. In recorded history, there have only been five times when natural disasters have exceeded 600 events per year—and all have occurred within the last six years. 2017 only continued the trend, ending with a total of 710 disasters. According to the report, these disasters will cost insurers a record $135 billion in claims worldwide—the highest insured losses ever.
You need to know why 'natural' disasters are increasing.
The deputy chair of the Democratic National Committee recently signaled support for the far-left Antifa movement. In a tweet posted on January 3, United States Representative Keith Ellison posed with the book Antifa: The Anti-Fascist Handbook. He said the book, which he found at a Minneapolis bookshop, would "strike fear in the heart of @realDonaldTrump."
This reveals a dangerous level of ideological division in modern-day America, and it is leading to the fulfillment of Bible prophecy. The extent to which Antifa will contribute to the unfolding of this nightmarish scenario remains to be seen. But its subversive aims and its revolution-oriented violence are beginning to gather dangerous momentum in American society.
Former Facebook executives have given astounding interviews about the nature of Facebook, social media and the largest addiction in the modern world.
Sean Parker, the first president of Facebook, said the social media website "probably interferes with productivity in weird ways. God only knows what it's doing to our children's brains. The thought process that went into building these applications … was all about: How do we consume as much of your time and conscious attention as possible?"
Chamath Palihapitiya, another former Facebook executive, said, "I think in the back deep, deep recesses of our minds, we kind of knew something bad could happen."
Something bad did in fact happen, and you need to protect your mind and your children's minds from it.
"This Week" appears every Sunday. To get these same top stories in your inbox ahead of time every Friday afternoon, subscribe to the Trumpet Brief daily e-mail. Sign up by clicking here or by visiting theTrumpet.com home page.