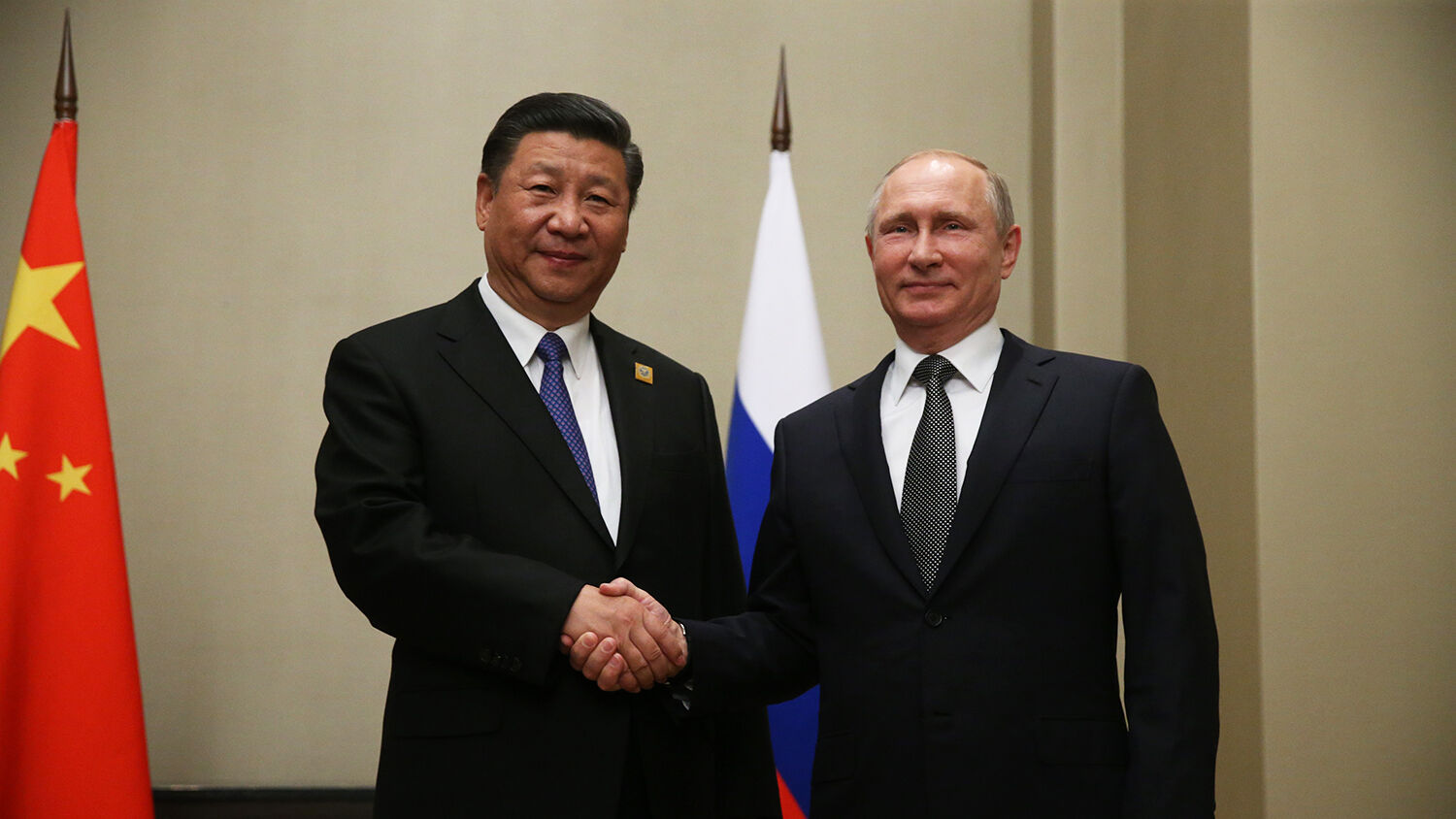 Russia and China Plan 'Enormous' Military Events and Cooperation for the Years Ahead
Will the two powerhouse nations soon enter into a formal alliance?
Russia and China announced on June 7 that they will hold "enormous" and "important" joint military activities from 2017 to 2020.
"This year, we plan to hold very large, enormous, important events," Chinese National Defense Minister Chang Wanquan said to Interfax during a meeting in Astana, Kazakhstan, with his Russian counterpart Sergey Shoigu.
Shoigu said, "Our experts have prepared a road map for development in the military sphere between Russia and China in the years 2017 to 2020."
Chang called attention to the personal role that Chinese President Xi Jinping and Russian President Vladimir Putin have both played in boosting Russo-Chinese military cooperation. "In recent years, under the personal guidance of our heads of state, the level of cooperation and trust between the armed forces of China and Russia have continuously increased," he said, adding that the "scope of our cooperation is constantly expanding, and the trend of developing military cooperation has maintained a good trajectory."
Neither Chang nor Shoigu provided details about what the boosted military cooperation would entail, but Shoigu attempted to frame it as a defensive necessity that positions Putin and Xi as the guardians of the planet. "It is important that Russia and China are ready to defend the world with mutual efforts and strengthen international security," he said.
Three Game-changing Years in a Row
This new road map represents only the latest in a long list of steps Moscow and Beijing have been taking toward increased cooperation—in the military sphere and beyond.
Alexander Korolev, research fellow at the Center on Asia and Globalization, said that in the 25 years or so since the end of the Cold War, Moscow and Beijing have "progressed from a relationship of 'good-neighborliness' to 'constructive cooperation,' and then to 'comprehensive strategic partnership,' and further on to 'comprehensive strategic partnership and coordination.'"
More recently, this steadily advancing partnership has undergone three consecutive game-changing years.
In 2014, Russia annexed Ukraine's Crimean Peninsula, prompting the United States and other Western powers to punish Moscow with a range of economic sanctions. But China made clear that it backed Russia's expansionist behavior. As the West sought to isolate and punish Russia, China took the opportunity to increase its engagement with Moscow. The embrace from Beijing came during a time of great need for Putin and marked a major advance in the Russo-Chinese relationship.
In 2015, Russia and China made a bold show of solidarity and shared disregard for nato by holding their Joint Sea 2015 combined naval drills in a location normally viewed as nato territory—the Mediterranean Sea.
The next year, it was Russia's turn to display its support for Chinese expansionism, so the two held their Joint Sea 2016 exercise in the disputed South China Sea. This came just after an international court at The Hague had ruled against China's claims to the South China Sea and marked the first large-scale drill of its kind to include China and another power in the disputed and strategic region since that pivotal ruling.
Now, following on the heels of these three consecutive game-changing years, Moscow and Beijing have announced that they are planning "enormous" military events and cooperation beginning in 2017 and spanning at least into 2020.
So much groundwork is now laid—particularly in the realm of military cooperation—that if Russia and China seek to boost their partnership to the next level, which would be a formal alliance, they would need to take only minor steps.
To understand the biblically prophetic significance of the Russia-China axis, watch Trumpet editor in chief Gerald Flurry's Key of David program "Russia and China Unite (Crimea)."