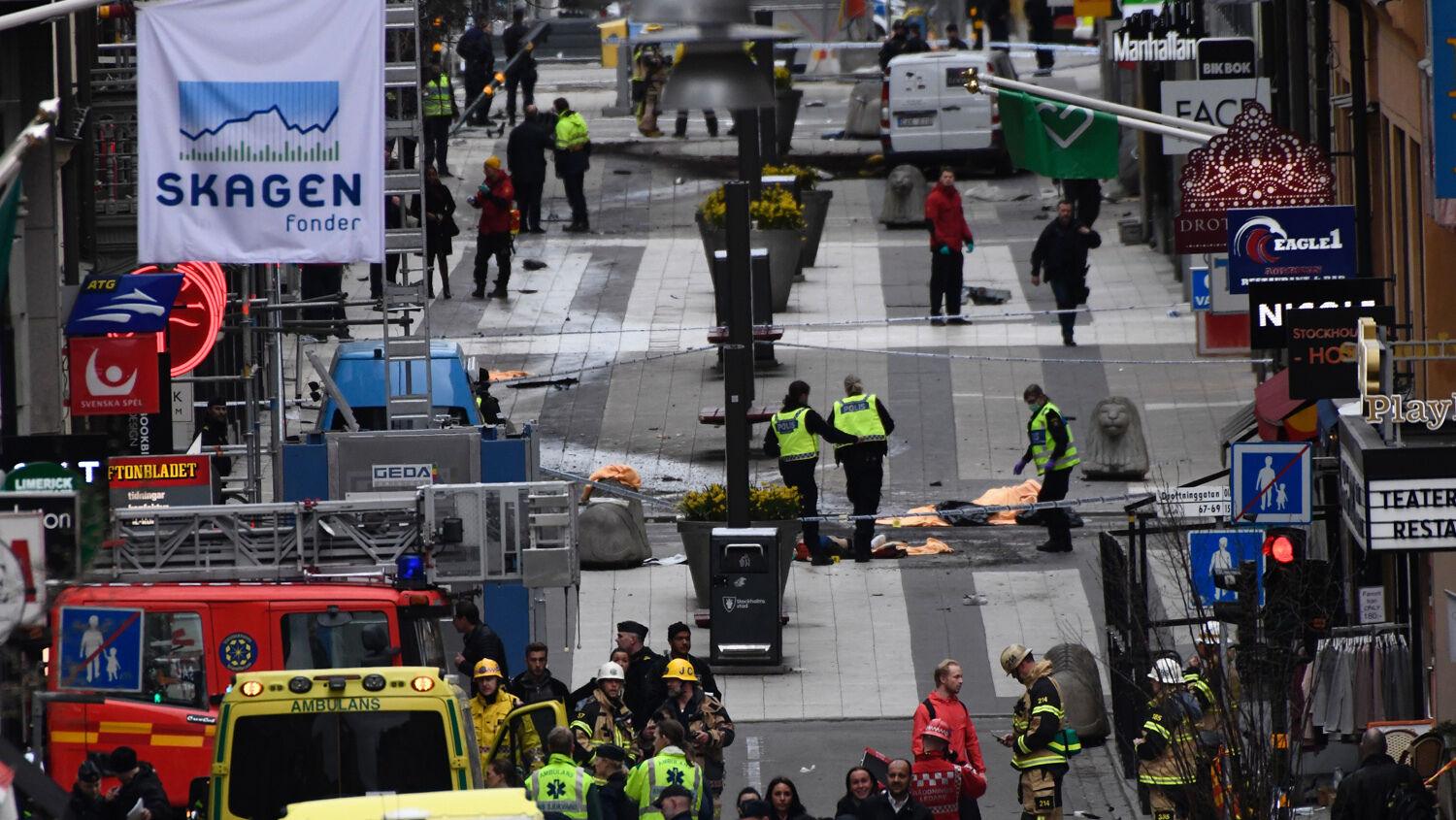 'Sweden Has Been Attacked'
Terrorism continues to spread throughout Europe.
"Everything indicates an act of terror," Swedish Prime Minister Stefan Löfven said Friday after a hijacked truck drove into a crowd on one of Stockholm's shopping streets. Four have been confirmed killed, and several others were injured. The series of terrorist attacks in Europe continues.
Panic broke out as the truck crashed into a crowd of shoppers in the Swedish capital of Stockholm. Still in shock, one of the eyewitnesses said: "There was blood everywhere; there were bodies on the ground everywhere." The police secured the Rosenbad complex, where the Swedish government is located, along with the parliament building and royal palace. Eyewitnesses reported that they heard gun shots in one of the department stores; people in the building were evacuated. Subway traffic was interrupted, and people were warned not to enter the inner city.
Such fearful news has become common in Europe today. The attack follows a series of similar attacks that hit Berlin, Germany, and Nice, France, where a terrorist driving a truck killed 84 people. The similarities between the attacks are not a coincidence. In September 2014, Islamic State propagandist Abu Mohammed al-Adnani demanded the death of "disbelievers" in Western countries because of their participation in the fight against the Islamic State. One of the promoted options to execute the judgment was running pedestrians over with vehicles.
Since the refugee crisis, Sweden has welcomed thousands of immigrants. In 2015 alone, the country received nearly 163,000 asylum applications. The numbers have been increasing to the point that they have become a major problem for the Swedish government. Swedish parliament has tightened asylum laws to relieve the country.
Though Sweden was hit by this major influx of refugees in the last two years, it appeared to manage immigration pretty well. Some even present it as an example of successful large-scale immigration, an argument that United States President Donald Trump challenged. He tweeted in February: "Give the public a break - The FAKE NEWS media is trying to say that large scale immigration in Sweden is working out just beautifully. NOT!"
The latest terrorist attack adds to criticism against so-called successful mass immigration. As Europe starts to learn its lesson, it's toughening its stance on immigration. But the problem cannot be solved within Europe alone; the root cause of the refugee crises needs to be addressed if Europe ever wants to live free of terrorism. This will lead to what Trumpet editor in chief Gerald Flurry called "The Whirlwind Prophecy."