Just Eat the Mustard
Believe it or not, it's key to your happiness.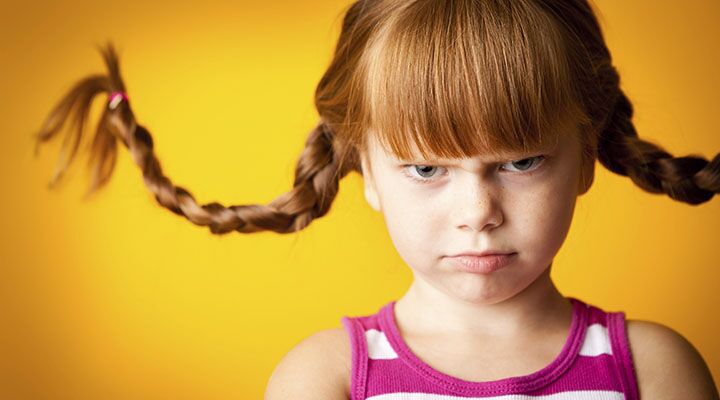 Just Eat the Mustard
Believe it or not, it's key to your happiness.
On the road and in a hurry, my family flew through a drive-through burger joint for lunch. One minute down the highway, a voice piped up from the back of the van.
"I said no mustard. This has mustard. I don't like mustard."
(Sound of record scratching.)
Maybe that seems like a perfectly reasonable statement to you. But to he who had purchased this sandwich and provided it to his offspring in order to sustain her life for a few more hours—on a trip he was making solely for her benefit—it sounded like royal griping from Princess Persnickety.
I recalled that incident, and how it got under my skin, recently when I was reading the book of Numbers. This is the biblical book about the Israelites' march from Mount Sinai, where they received God's law, toward the paradise of the Promised Land.
They had just started to move out from the mountain—just a mile or two down the highway, so to speak—when things went bad.
"And when the people complained," Numbers 11:1 says, "it displeased the Lord: and the Lord heard it; and his anger was kindled …."
It doesn't even say specifically what they complained about. It doesn't mention a single thing actually being wrong. The margin translates this verse, "And the people were as it were complainers." That's just what they were:complainers.
This wasn't the first time since being miraculously set free from soul-crushing slavery that the Israelites had grumbled, murmured and moaned (e.g. Exodus 15:23-24; 16:2-3; 17:2-3). This was a habit with these picky people. They didn't like what the Almighty God was providing for them.
And what did God think? His reaction was at least somewhat similar to mine: He heard that voice from "the back of the van," it displeased Him, and He got angry!
Do you complain? Maybe you do without even realizing it. A man named Will Bowen, who wrote a book called A Complaint Free World, said this: "Complaining is like bad breath: You notice it when it comes out of somebody else's mouth, but not your own."
You might not notice—but guess what: God does. He hears when we complain—and it angers Him.
Why would our bellyaching upset God so much?
Because He wants us to be content with what we have. And He wants us to be grateful for what He gives us. He knows that if we don't know how to be content, we can never be happy.
Discontentment—whether it's over a trek through the wilderness or a mustardy burger—is really a lack of perspective.
Read Matthew 6:25-34. You could look at what Jesus Christ is saying in these terms: Don't get worked up over picky things. If you are disgruntled about your food or your clothing, your perspective is off. Be thankful you have a life to sustain with food and drink! Be thankful you have a body to clothe! And just know that God will look after you.
In the Western world, people feel entitled to so much. Americans 50 years ago had only one third the wealth of Americans today. Living standards in Britain have also tripled in the last half-century. The average American home is more than 2,400 square feet—whereas in 1950, it was about 960 square feet. Since 1950, Americans have consumed more resources than everyone who ever lived before them combined!
So why do so many of us feel like what we have isn't good enough?
God is so generous with us. In fact, every truly good thing in our lives ultimately comes from Him (James 1:17).
For the Israelites in the wilderness, He actually rained bread from the skies to sustain them! That is a spectacular miracle.
But what did the Israelites say? Go back to Numbers 11: "[A]nd the children of Israel also wept again, and said, Who shall give us flesh to eat? We remember the fish, which we did eat in Egypt freely; the cucumbers, and the melons, and the leeks, and the onions, and the garlick: But now our soul is dried away: there is nothing at all, beside this manna, before our eyes" (verses 4-6).
Is that not crazy? There's nothing to eat—except for this miraculous nourishment descending directly out of heaven from the omnipotent Creator of the universe. And I don't like manna!
That perspective is terribly distorted. And don't think you or I could never be so stupid. We all can tend to be discontented and ungrateful—even to the point of forgetting the miracles of God.
When you lose sight of all that God provides, you become crabby and dissatisfied. Instead, remember God's blessings, and you'll be happy and content.
Rather than complaining, God wants you "Giving thanks always for all things" (Ephesians 5:20). "Keep your life free from love of money, and be content with what you have; for he has said, 'I will never fail you nor forsake you'" (Hebrews 13:5; Revised Standard Version).
Be like the Apostle Paul, who said, "I have learned, in whatsoever state I am, therewith to be content" (Philippians 4:11).
Even when there's mustard on the burger.
For more of these Christian living articles, check out pcog.org.