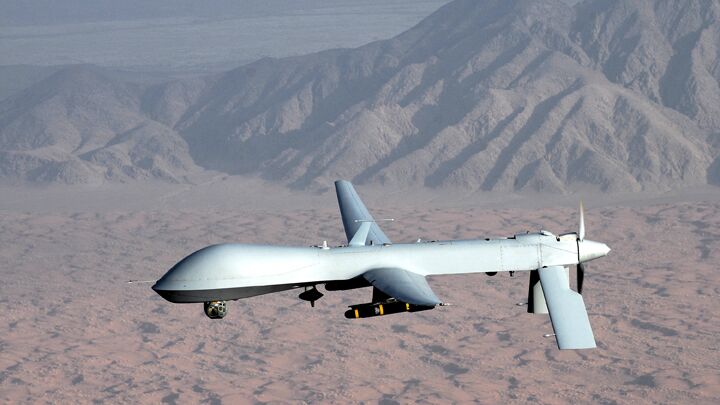 Germany Accelerates Combat Drone Production
Six other nations join with the EU's top arms exporter.
"The German government is promoting the production of combat drones by the European arms industries," reported German Foreign Policy on November 22. Banding together for faster production, Germany, Italy, France, the Netherlands, Poland, Greece and Spain will be fast-tracking Medium Altitude Long Endurance drones. The agreement was struck in Brussels during a European Defense Agency meeting. German Foreign Policy wrote,
The decision to waive the purchase of … American and Israeli drones shows that Berlin aims at the EU securing its own independent arms industrial base, the prerequisite also for an independent global military policy. Germany is increasing its arms exports to countries outside of the EU and nato to counterbalance cuts in the European and North American military budgets and to secure its national defense industrial base. This increase has been documented by the recent government's Arms Exports Report.
The aerial weapons will provide the EU's center and south with greater ability to defend their borders and to secure the Mediterranean Sea with reach to North Africa and the Middle East. The ramped-up program is planned to be discussed further at the EU Defense Summit in December.
The Trumpet highlighted the German drone strategy in February of this year and the precursor to it last November, as these countries moved toward expanding the Continent's defense and strike capability.
We have consistently reminded our readers of numerous Bible prophecies which lay bare the aspirations of German-Europe and its ultimate realignment to a 10-nation combine featuring countries from its east and west (Isaiah 10; Daniel 2, 8; Revelation 13, 17).
Download Nahum—An End-Time Prophecy for Germany to understand more about this seventh and final resurrection of the ancient powerhouse of the Holy Roman Empire and its future impacts on America and the world.