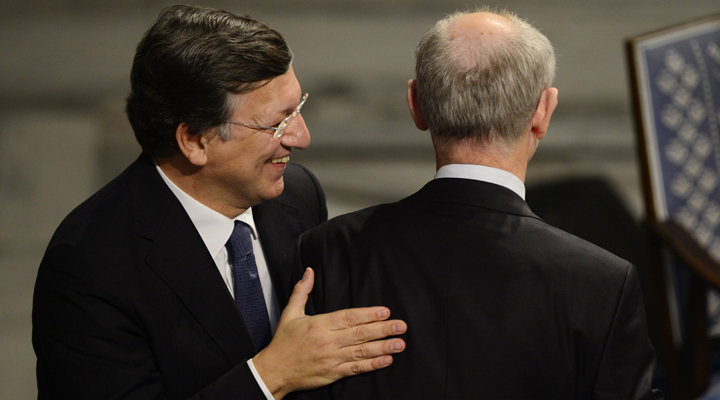 United States of Europe 'Likely' to Be Formed by 2020
Most European Union nations will combine together to form the United States of Europe, European Commission Vice President Viviane Reding said in an interview published December 10.
"I consider it to be likely that the eurozone states by 2020—then including the Baltic states and Poland—together will found the United States of Europe, while Great Britain in a looser association continues to take part to economic integration," she said.
Even in the medium term, Europe needs "clear federal structures, decision making powers in place and strong democratic control where decisions are made," she said. The European Commission should become a European government, she added.
Reding is also commissioner for justice, fundamental rights and citizenship. Her interview was published as European leaders receive the Nobel Peace Prize in Oslo.
Europe's leaders are gradually becoming more explicit in their calls for a superstate. It is clear that those at the top see the euro crisis as an opportunity to create the Europe they've wanted all along.
European Commission President José Manuel Barroso and European Council President Herman van Rompuy are working on plans that would bring Reding's vision closer to reality. She's not just airing vague ambitions. Even German Chancellor Angela Merkel said, "I'm sure the Commission will become a government one day."
It is unusual for a senior Europe leader to call for the founding of a "United States of Europe." But soon it won't be. Calls for a political union in Europe are louder and more common, and coming from more important people, than they ever were before.