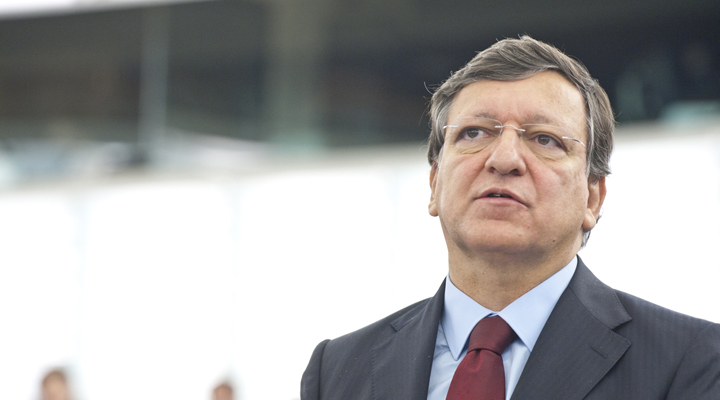 European Commission Unveils a Path to a European Superstate
Eurozone leaders have already decided they're heading toward a superstate. Now they're working on the details of how to get there.
European Commission President José Manuel Barroso unveiled "substantial" and "ambitious" plans to move the eurozone further down the road to become a superstate, on November 28. Calls for closer integration have become increasingly common. Barroso's report shows how those calls can be put into action.
Barroso "breached a taboo over a 'two-speed Europe,'" wrote Reuters. The report is one of the first times a senior EU leader has called for the eurozone to move forward, leaving the rest of Europe behind. "The euro area must be able to integrate quicker and deeper than the EU at large," Barroso told reporters. This, he argued, was the only way to create a stable eurozone.
In the medium term (18 months to five years), the eurozone must work more closely together on areas like taxation, spending and employment, Barroso said. This "progressive pooling of sovereignty" should continue into the longer term, he said. Integration toward "a full banking, fiscal and economic union" should be complemented with a "political union." The eurozone should have its own budget and release jointly-backed bonds.
Much of what Barroso said has become mundane—which is in itself remarkable. He called for nations to share—which means give up—power over their taxation and spending. He even said it was possible that eurozone officials could "require amendments to national budgets or … veto them." He's talking about sovereign democracies handing over their most important and fundamental power—how the nation's money is collected and spent. But that has become routine. Politicians frequently make these calls now. Eurozone leaders have already accepted that their nations are on their way to merging into a superstate.
Eurozone leaders will now quibble over the details. But few with any real power disagree on the overall direction.
As Reuters points out, the new part of this proposal isn't the calls for superstate-like powers. It's that the eurozone could move forward with this, leaving the rest behind. World events may not give Barroso the luxury of five-years-plus to forge his superstate. But watch for Europe to continue on the path to creating a superstate out of a smaller group of EU nations.