So You Want to Understand the Bible?
Here's what you can do!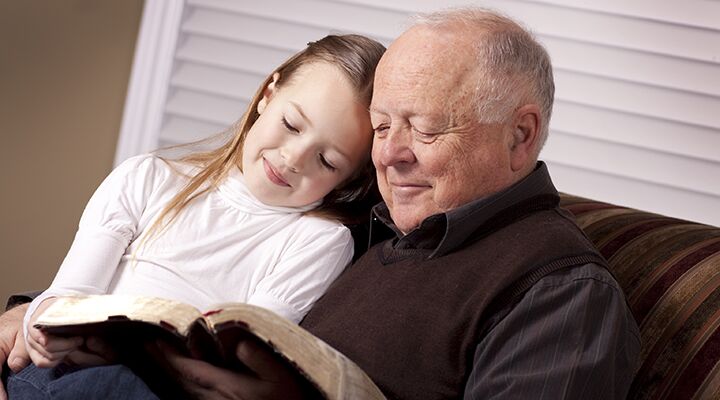 So You Want to Understand the Bible?
Here's what you can do!
Why is it that a group of biology teachers could pretty much agree on the meaning of a biology textbook, but if you assembled a room full of theologians, they would probably all have different interpretations of the Holy Bible?
Why so much disagreement and misunderstanding when it comes to God's inspired Word?
It's simply because most people are not willing to submit to or obey the precepts revealed in the Bible. The Apostle Paul said, "All scripture is given by inspiration of God, and is profitable for doctrine, for reproof, for correction, for instruction in righteousness" (2 Timothy 3:16).
To understand the Bible, we must study it for doctrine and correction. In Psalm 119:67, for example, the author declares, "Before I was afflicted I went astray: but now have I kept thy word." The psalmist had gone astray. He needed to be straightened out. So he looked to God's Word to get back on track!
How many people do you know who are willing to be reproved and corrected by the Bible? It's no wonder there is so much confusion when it comes to understanding the Bible!
Herbert W. Armstrong often compared the Bible to a jigsaw puzzle (see Isaiah 28:10-11). But instead of putting the various pieces together properly and sensibly, as Mr. Armstrong wrote in Mystery of the Ages, theologians and preachers "read an already-believed false teaching into each particular scripture, taken out of context." They interpret the scriptures to say what they have assumed to be true.
But the Bible doesn't need any personal or private interpretation, as it says in 2 Peter 1:20. God's Word interprets itself! If we are willing to humble ourselves and to accept the authority of God's divine precepts, we can understand the plain truth revealed in the Bible. Here then are several important steps you can take on the path to understanding the Bible.
First of all, before you begin your study, pray for a humble attitude and for God to open your mind to understand the Bible. Jesus Christ set an outstanding example in this regard. He spent many hours with God in prayer every week. If Jesus Christ derived all of His power from God, think about how much more we need to go to God for help! To understand the Bible, we really need God's power!
Isaiah 1:18 says, "Come now, and let us reason together, saith the Lord: though your sins be as scarlet, they shall be as white as snow; though they be red like crimson, they shall be as wool." Reasoning together with God is what it means to be truly educated according to God's curriculum.
After asking God for understanding and humility, make Bible study a daily priority. Be like the Bereans. In Acts 17, it says they "received the word with all readiness of mind, and searched the scriptures daily, whether those things were so" (verse 11). They studied with a right attitude, "with all readiness of mind"—and they did it every day.
"Study to shew thyself approved unto God, a workman that needeth not to be ashamed, rightly dividing the word of truth" (2 Timothy 2:15). We study to show ourselves approved to God. This is not something to be casual about. God commands it!
By studying the Bible every day, we will begin to think more like God. We can actually come to know what God's will is for every circumstance (Ephesians 5:17).
Another important key is to be urgent in studying God's Word! "Whatsoever thy hand findeth to do, do it with thy might; for there is no work, nor device, nor knowledge, nor wisdom, in the grave, whither thou goest" (Ecclesiastes 9:10). Time is running out on the age of man ruling over man! God's government will soon be established on Earth, headquartered in Jerusalem. Every one of us must use the minutes, hours, days and years of our temporary existence to prepare us for the world to come.
God is trumpeting the plain truth of Jesus Christ's gospel message! Make the most of this brief time period and be zealous in your study of God's Word. Dig into the Bible. Use your time wisely. Don't allow the cares of this world to crowd out the time we are commanded to spend in prayerful study of God's truth (Matthew 13:22).
Finally, be sure to act on what you learn. King David wrote, "The fear of the Lord is the beginning of wisdom: a good understanding have all they that do his commandments: his praise endureth for ever" (Psalm 111:10). Understanding follows the doing!
In fact, obedience is a prerequisite for understanding (Psalm 119:100). If we sincerely and wholeheartedly try to obey all that God reveals—if we humbly repent of sins that are exposed by the bright light of God's Word—God will open our minds to the riches and depths of His glorious truth. That is an absolute promise from God.
Our obedience to God's law is the greatest determining factor in how well we grasp and understand spiritual knowledge!
So remember these important points when studying your Bible. Ask God for understanding. Then dig into God's Word—do it every day. And knowing the times we are living in, be urgent in your study—give it the highest priority. Then, make sure you apply what you learn. Doing this will not only open your mind to understand the simplicity of God's Word, it will make your daily study sessions the most inspiring, invigorating and spiritually enriching activity of the day!