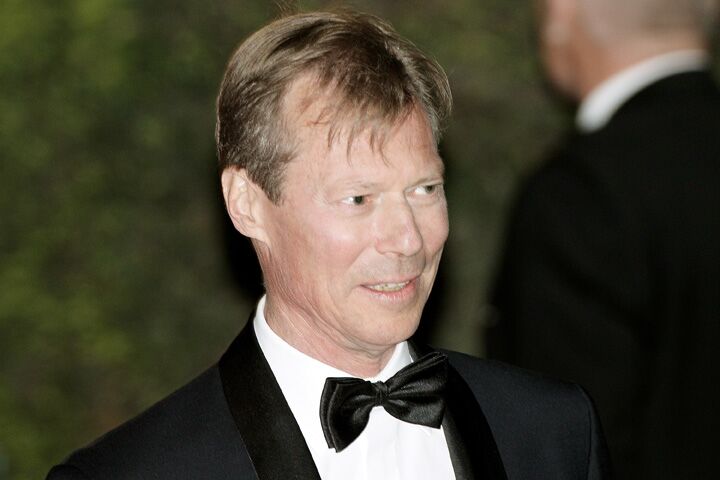 Luxembourg—Vassal State of Europe's Dominant Power
Having a historical attachment to the name Herbert Armstrong, Luxembourg will one day remember the powerful message he once broadcast over its powerful radio station.
Moien! In the native tongue "hello," this is a welcome you will hear from the stately castles to the cobblestone streets of the historic and prosperous country of Luxembourg, located at the beating heart of Europe. But whichever of the three official languages—Luxembourgish, French or German—a welcome is spoken in, the uniqueness of the experience to the visitor will be that he is within the borders of the world's only grand duchy. Home to just under half a million citizens, the constitutional monarchy neighbors Belgium, France and Germany and is spread over less than 1,000 square miles. The primary religion is Roman Catholicism despite the country's population consisting of over a third foreigners.
For some years Luxembourg has been listed as the world's second-most prosperous country considering per capita gross domestic product. The economic structure of Luxembourg is based mainly on banking, insurance and the steel industry. Agriculture remains important, and wine production in particular, as evidenced in its sharing of the Moselle valley with Germany in the joint production of popular white wines.
One doesn't often see Luxembourg in the front-page news. However, earlier this year Luxembourg said "Addi or a voir" to the U.S. ambassador, who abruptly resigned her post after reportedly spending a year in the country that was "blighted by personality feuds and improper spending, including $3,400 (£2,100) that the embassy rushed to spend on wine and spirits at the end of the 2010 budget year," wrote Toby Harnden of London's Daily Telegraph (February 6).
Former Ambassador Cynthia Stroum "was a businesswoman and investor, credited with saving the Seattle Symphony from bankruptcy, who raised more than $500,000 (£310,000) for Barack Obama's 2008 presidential campaign. In recognition of this, she was given the plum posting of Luxembourg" (ibid).
Of the 21 U.S. ambassadors to the country, only three have been career diplomats, which would seem to support the assumption that Ms. Stroum was rewarded for her loyalty and financial support of the incumbent U.S. administration—despite the president promising to end such practices. The reported administrative chaos and lack of leadership by the ambassador and the disunity of her staff appear to reinforce the ongoing lack of understanding of the reality of events unfolding in Europe.
The United States simply does not understand Europe. Today's political "elite" are particularly ignorant of Europe's history, geography, culture and especially the imperialist ambitions of EU Catholic elites who retain a burning passion to restore the medieval Holy Roman Empire. The U.S. has been blinded by the Trojan horse of EU foreign policy, which remains but a cloak for German imperialist ambitions. Washington especially seems to be ignorant of the depth of anti-American feeling in Europe that has built up since the Iraq war was initiated.
The German high court ruling endorsing the recent EU bailouts and placing conditions on future such sovereign financial aid, by requiring parliament approval, only fuels fears of a more dominant Germany in Europe. Read Gerald Flurry's recent article "World's Greatest Danger: Germany Domineers Over Europe Again!" for more understanding.
Landlocked and surrounded by EU headquarters in Belgium to the northwest, the jilted EU power France to the south and undisputed master Germany to the east, one could make the case that Luxembourg is but a vassal state to Europe's most dominant power. The German Federal Foreign Office states that "Maintaining good neighborly relations with Germany, France and Belgium is one of Luxembourg's priorities." The facts are that though Luxembourg is the seat of several institutions and agencies of the European Union, politically, economically and in terms of its national security, Luxembourg's survival is ensconced in that nation playing fiddle to the whims of its dominant neighbors.
None of this would be a surprise to the late Herbert Armstrong. As presenter of the World Tomorrow program, his voice beamed across the Continent in 1953, clear across the English Channel into Britain, when he began broadcasting weekly on Radio Luxembourg, the world's most powerful radio station at that time. As recounted in his autobiography, he visited the country and radio station in 1954 with his wife and oldest son, Richard. "On the way we examined many scenes of both world wars. Seeing the actual battlefields made the wars seem much more real," he wrote. It was in 1958 that he expanded to daily radio on Radio Luxembourg, reaching an even larger audience with a message of Europe's growth, expansion and future domination by a church-state combine, a literal resurrection of the ancient Holy Roman Empire. Request our booklet He Was Right for factual proof of his advance news predictions of present-day events.
Luxembourg's motto is "We want to remain what we are." Today, citizens still honor its constitutional monarchy, with Grand Duke Henri the current sovereign. His father, Jean, grand duke of Luxembourg, would no doubt have heard the voice of Herbert Armstrong crying out over his nation's airwaves.
His maternal grandfather was King Leopold iii of Belgium, who had a close friendship with Mr. Armstrong that extended from 1968 to the time of Leopold's death in 1983.
That friendship was based on a mutually shared outgoing concern for humankind and manifested in efforts directed toward increasing understanding of the need for the peaceful coexistence of all nations.
Grand Duke Henri would do well to remember that friendship, the fruits it yielded and the message that his nation hosted out of its own borders throughout all Europe foretelling events prophesied in the Bible that have become current-day reality.
As the times have changed, so has Radio Luxembourg. Known today as rtl, it is owned by Europe's largest media company, Bertelsmann. Bertelsmann is the company that oversaw the broadcasting of Nazi propaganda throughout Europe, including Luxembourg, during the Hitler regime.
Over 170 million citizens watch tv channels operated by the rtl Group. Its ceo, Gerhard Zeiler, boasts, "rtl Group is a house of excellent content and powerful brands, which is able to deliver its content to all media platforms worldwide and to repeat its broadcasting success story in every country while fulfilling its obligation to the society."
Radio Luxembourg continues on air today reaching millions daily across Europe. Bertelsmann continues to lead the way in broadcasting for Europe, expanding into the world's most dominant bandwidth-hungry digital ecosystem—Internet video. Germany's rtl along with its affiliate, Radio Luxembourg, understand that the world has grown from print, radio and television to increasingly large swaths of viewing audiences moving online. Bertelsmann sees the future of reaching an ever expanding online audience as indicated by its increasing presence in this expanding market, with industry professionals even declaring that "Internet tv is taking over German living rooms."
Luxembourg's media is dominated by the German language, and German broadcasters are the prevalent peddlers of news and entertainment to its citizens. It has become a German-media-managed tech-hub for Europe's media expansion.
Perhaps Luxembourg's citizens have forgotten the name Bertelsmann as a corporation with a dark past. Bertelsmann was "both a loyal propagandist for the Nazis in their rampage across Europe in the 1940s and [is] a loyal propagandist for the European Union, the European constitution and the euro today. In the 1940s they published propaganda for the German armed services" (Free Nations, April 14, 2005).
Today, once again, Luxembourg is held tightly in the bosom of Germany. However, it has a past of its own, a history with God, as a son of the ancient patriarch Jacob cited as Asher, one of the very tribes of Israel to enjoy both wealth along with retaining its royal lineage (Genesis 49:20; Deuteronomy 33:24).
Anciently, King Hezekiah pleaded with the tribes of Israel to repent and return to proper holy day observance. "So they established a decree to make proclamation throughout all Israel, from Beersheba even to Dan, that they should come to keep the passover unto the Lord God of Israel at Jerusalem: for they had not done it of a long time in such sort as it was written" (2 Chronicles 30:5). The majority of the tribes that received his letter sent by the hand of his messengers "laughed them to scorn, and mocked them" (verse 10). Request our booklet Pagan Holidays or God's Holy Days—Which? to understand more.
However, there were some such as the people of the tribe of Asher, the ancient progenitors of today's peoples of Belgium and Luxembourg, who humbled themselves and set out on a pilgrimage of change to Jerusalem with the goal of obeying God's scriptural commands to keep the Passover and feast days. "Nevertheless divers of Asher and Manasseh and of Zebulun humbled themselves, and came to Jerusalem" (verse 11). That is a magnificent moment in Luxembourg's history—ancient biblical Asher along with its neighbor Belgium. They repented of false religious worship and returned to the commanded holy days of God, tearing down false idols and objects of pagan worship and restoring true worship of God as commanded in His canonized Word. Today, via the Trumpet and Key of David websites, the modern-day descendants of Asher can hear that same message that Herbert Armstrong declared via Radio Luxembourg over 50 years ago.
It is a message that prophesies through the clear light of biblical prophecy that, for now, dark days lie ahead for Luxembourg and the other tribes of Israel located as the northwest democracies of Europe to become vassal states of a soon-to-be 10-nation European empire dominated by Germany. However, as declared by the Prophet Daniel, a stone "cut out … without hands" will strike down this power and usher in prosperity for all (Daniel 2:45). Then, Luxembourg citizens will, together with the descendants of all other Israelite nations, once more keep God's holy days and obey His laws and happily teach them as an example to all nations.