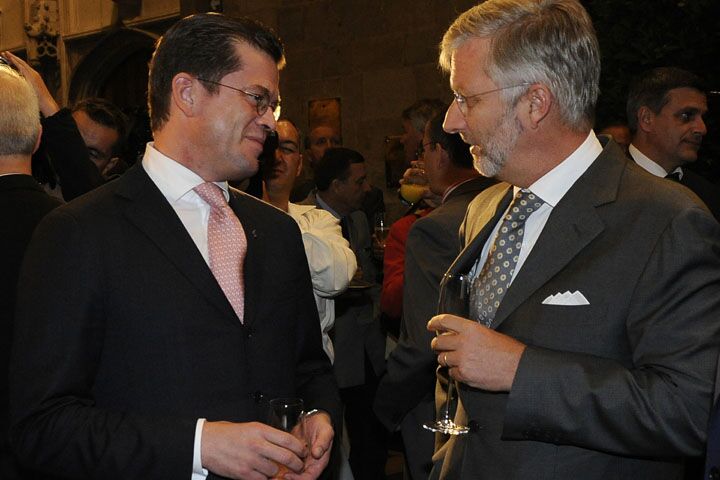 EU Nears Agreement on Military Cooperation
A European army comes closer to becoming a reality.
European Union defense ministers last week discussed the need for EU member states to increase military cooperation as an austerity measure.
With European countries looking for ways to trim their defense budgets as the global financial crisis continues to bite, European officials have discussed getting rid of overlapping areas and focusing on building a mutually dependent European military.
In the latest development, EU defense ministers meeting in the Belgian city of Ghent on September 23-24 discussed the need to step up military and defense cooperation in a bid to cut billions of euros from domestic defense budgets. The proposal is that EU countries cut their defense budgets through two methods: First, different countries would specialize in different aspects of defense, and second, the Union would collectively procure defense hardware in order to get better deals.
Deutsche Welle reports that German Defense Minister Karl-Theodor zu Guttenberg was among those at the meeting championing the idea of closer military cooperation among European states—while reminding other EU members of Germany's predominant position in the decision-making process.
"We should join our forces more, but we also have to see the hurdles," Guttenberg said. "These are national hurdles. In Germany, for example, parliament has to agree to every foreign mission. While that has been a very good thing, it can also be an obstacle in the European context."
Guttenberg, who is in the midst of reforming Germany's own military—and meeting with success—has also pushed his own three-step model to increase European military cooperation, as Deutsche Welle reports:
The plan would first involve defining those domestic defense capabilities that were absolutely necessary for individual EU member states, then ascertaining the areas in which cooperation could bring savings, and, finally, allocating defense specialties to individual countries, which would then make their defense resources available to other EU members in the case of emergencies.
Christian Schmidt, parliamentary secretary at the German Defense Ministry, said on the sidelines of the EU meeting that the pressure on governments to cut costs had "led to the realization that we have a lot of common interests in Europe."
Guy Verhofstadt, who leads the liberal grouping in the European Parliament, argued for a common European army. "We have now a diplomatic service, which is very important, but we also need the other instrument—a common European defense, a common European army," he said.
"And certainly, at a time when every European country has to make savings, maybe it's the right time to build up this common European army. There are 2 million soldiers in Europe, but only 300,000 in the U.S., and I think that the American army is more efficient that the European forces. So that's a good reason to start this."
"The framework of Ghent will lead to formal decision-making process possibly by December 2010," Belgian Defense Minister Pieter De Crem said, adding that the formal meeting to be held in December will seek to achieve tangible results.
As we wrote in August, "If the financial crisis means that Europe's armies work together, they could emerge much stronger when taken as a whole."
The Trumpet—and Herbert W. Armstrong's Plain Truth before it—has for many years pointed to the eventuality of a powerful combined European army, with Germany at the helm. Watch developments in Europe as that European army gets closer to becoming a reality.