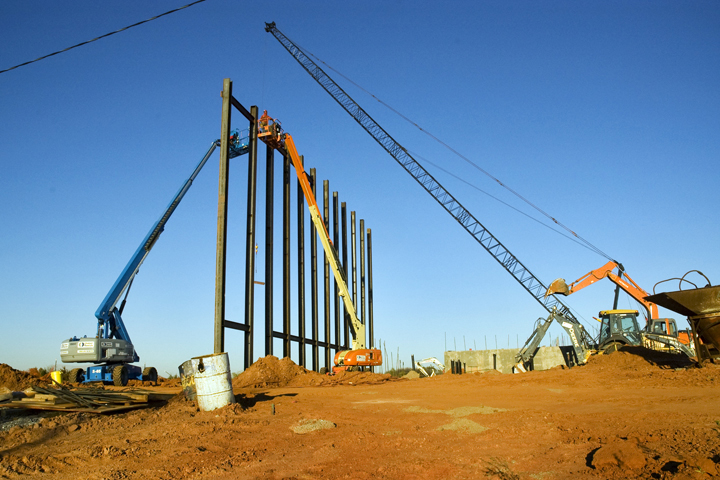 Edmond Concert Series Soon to Have a New Home
The Armstrong International Cultural Foundation concert series begins its final season inside the John Amos Field House.
Edmond, Oklahoma—The Armstrong International Cultural Foundation kicked off its 2008-2009 Performing Arts Series last evening, November 17, when classical music sensation the 5 Browns, took the stage in the John Amos Field House. Just across the campus, 800 tons of steel lay on the ground awaiting the first light of morning to be hoisted in place for the foundation's new concert hall.
Seated at their five Steinway pianos, the first family of piano, made up of these five 20-something prodigies, carried an expectant audience filled with tykes, teens, parents and grandparents through a two-hour musical journey filled with beauty, passion and imagination.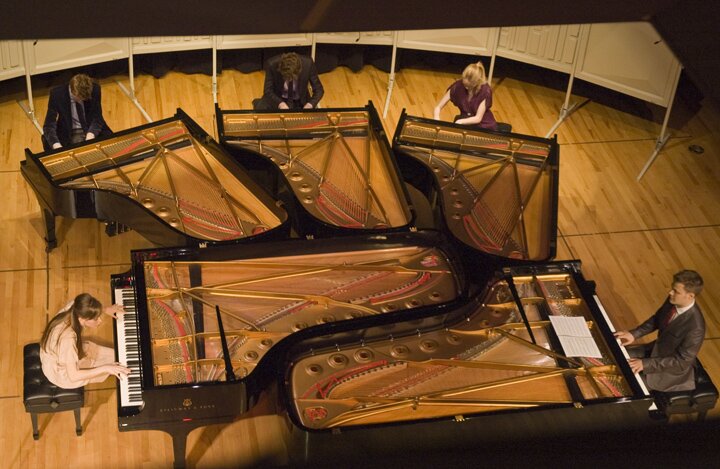 The 5 Browns have been featured on such high-profile television shows as Oprah and 60 Minutes, and the Juilliard-trained quintet of brothers and sisters have revolutionized the classical music world by reaching out to the "classically impaired." Approachable and candid, they fielded questions from young and old alike in the opening segment of the second half. True to form for the 5 Browns, the sellout crowd filled Armstrong International's concert hall to capacity, and dozens waited afterward for over an hour to meet the group and get their autographs.
Just hours after the concert staff turned out the lights for the evening, dawn saw steel workers erecting the first massive girders of the northern facade for the foundation's new home, Armstrong Auditorium.
To date, over 85,000 cubic yards of earth have been moved and 1,135 cubic yards of concrete have been poured for the facility. Construction on the 800-seat concert hall continues on schedule as plans are being made for a star lineup to celebrate the inaugural season in late 2009 or early 2010.