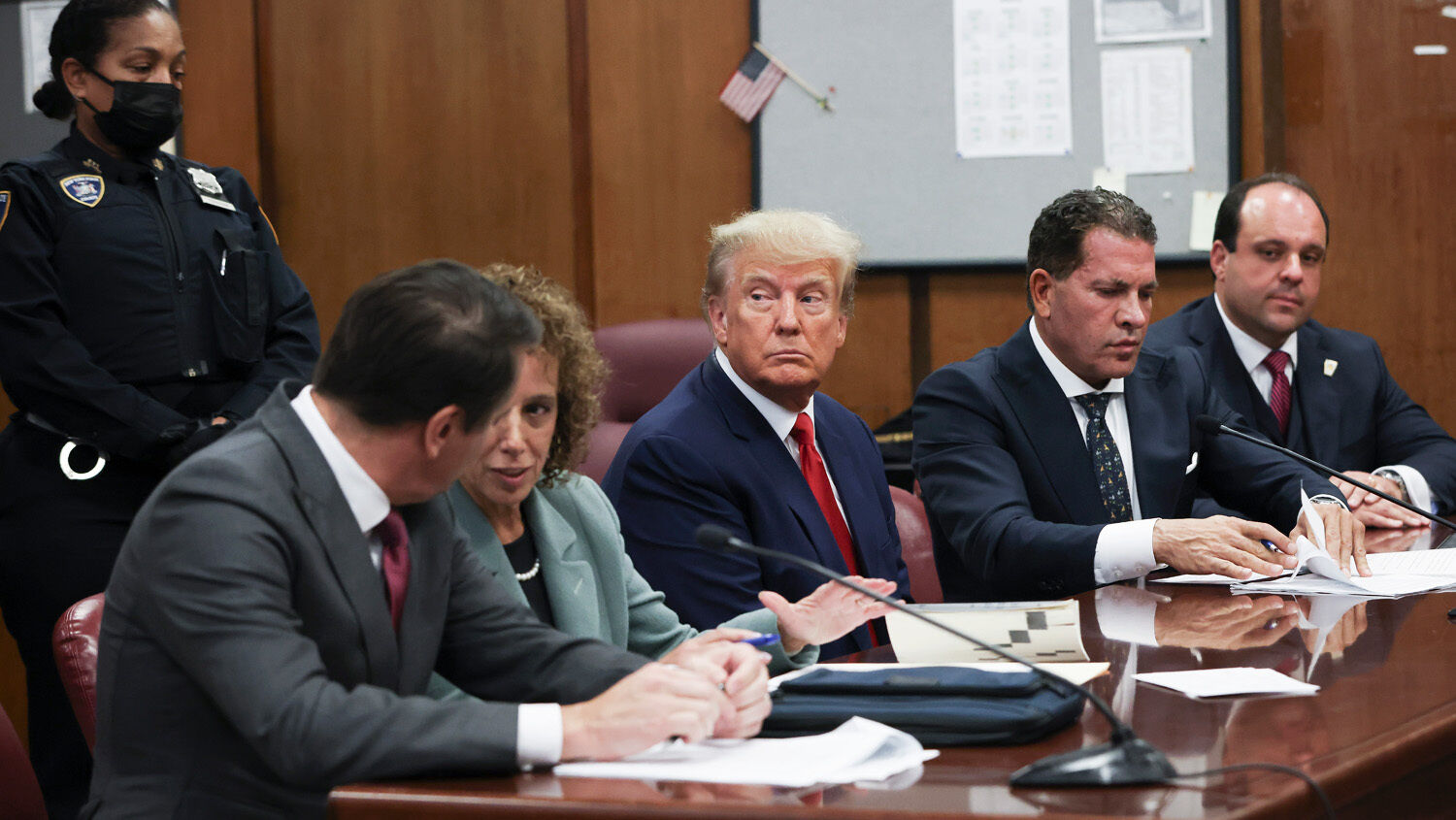 Pending Trump Indictment: Obstruction and Espionage
Prosecutors are preparing to ask grand jurors in Washington, D.C., to vote on charges against United States President Donald Trump for obstruction and espionage as soon as today.
The charges: Trump is accused of violating Section 793 of Chapter 37 of the U.S. criminal code, which prohibits "gathering, transmitting or losing defense information." The prosecution is not telling the public what documents or information he supposedly shared.
Strategic accusations: Section 793 has no stipulations regarding classified information. Using it makes it difficult for Trump to argue that he used his presidential authority to declassify documents, which he then removed from the White House and kept at Mar-a-Lago after his presidency.
Charging him with this particular criminal law means that, even if authorized to possess the legal papers, he could still be found guilty of communicating information "relating to the national defense," which this law prohibits regardless of classification status.
Witness tampering? According to multiple people familiar with the case, Trump's legal team submitted allegations to the Department of Justice that a senior prosecutor on the case engaged in witness tampering. They requested that the planned indictment be delayed to give time to investigate the claim. The Justice Department declined.
Witch hunt: Trump referred to the charges as "the greatest witch hunt of all time!" on his Truth Social platform. He argued the DOJ is biased in prosecuting him while failing to charge Joe Biden after they found classified documents in his possession from when he was vice president.
Cover-up for Biden: This week, Rep. James Comer released a resolution to hold Federal Bureau of Investigation Director Christopher Wray in contempt of Congress for refusing to hand over a document related to Biden's alleged involvement in a bribery scheme.
Yesterday, Comer canceled the vote against Wray as the fbi agreed to release the document. This is a big step in revealing the corruption of the fbi and the Biden crime family. Conveniently for Biden, it probably won't get much news coverage if Trump is indicted.
War on Trump: The left is doing everything in its power to block Trump from ever holding office again. It is part of their agenda to "get Trump." Will they succeed?
2 Kings 14:26-28 prophesy of an end-time Jeroboam whom God will use to temporarily save Israel. In his January cover story for the Philadelphia Trumpet, editor in chief Gerald Flurry explained:
Satan wants to destroy America. And sadly, he is doing a terribly effective job. But God is not going to allow that. He will save Israel, temporarily. How? "By the hand of Jeroboam." Anciently He did so through King Jeroboam ii. Prophetically, that is the role Mr. Trump is going to play. This has not happened yet to the extent that it will. Trump must return to the presidency to fulfill this job.
That is a bold claim, yet you can prove it for yourself. To fully understand this prophecy, request a free copy of America Under Attack.