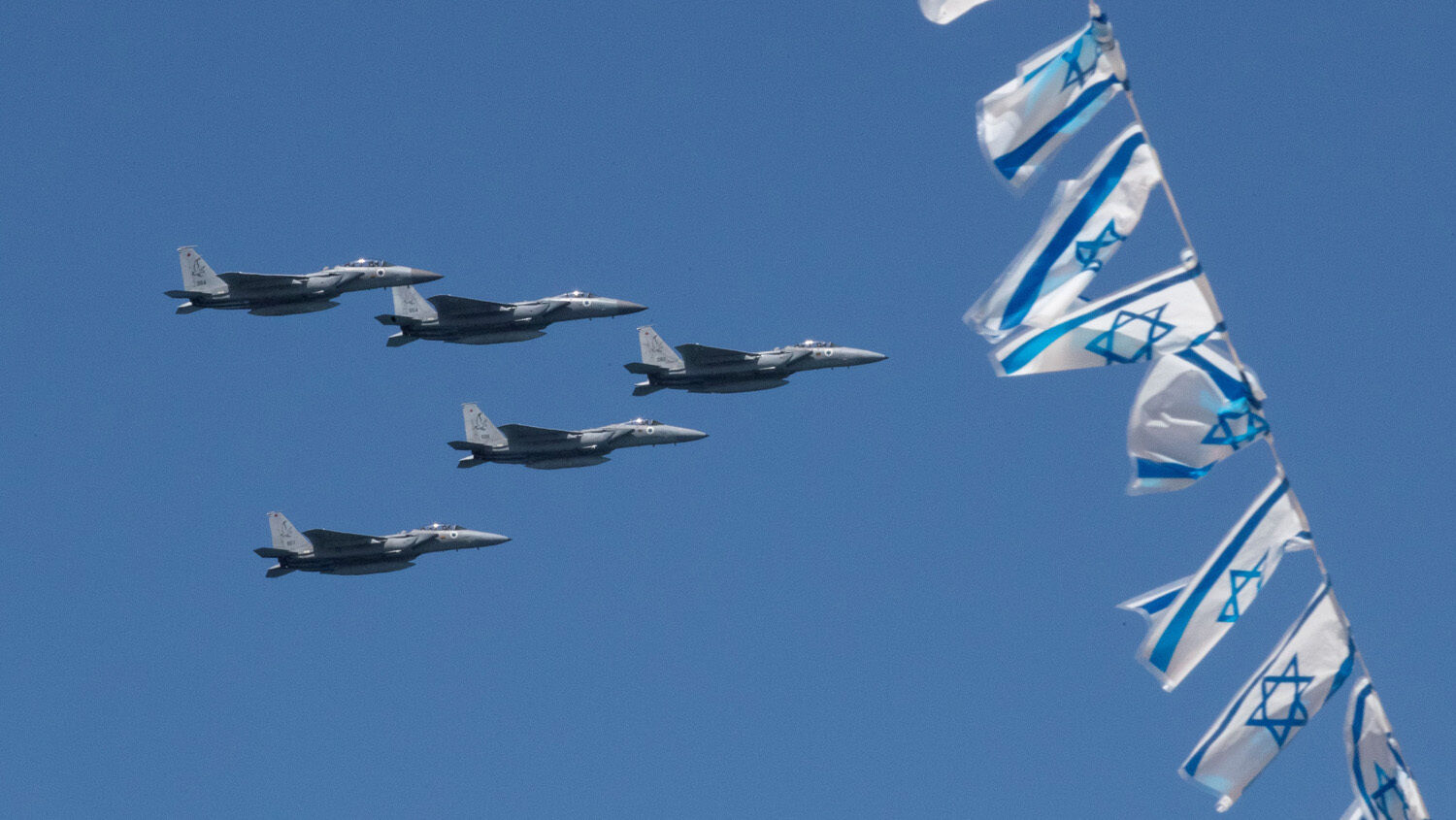 A European Happy Birthday for Israel
A new chapter is opening in Israel-EU relations. But will it be a romance or a horror story?
On April 26, Israel celebrated its Independence Day. This anniversary marked 75 years since Israel's founding, after about 2,000 years of the Jews lacking a state of their own. Israel received a lot of congratulations from perhaps a surprising source: the European Union.
European Commission President Ursula von der Leyen released a video commemorating the milestone.
Today, we also celebrate 75 years of friendship between Israel and Europe. We have more in common than geography would suggest: Our shared culture, our values and hundreds of thousands of dual European-Israeli citizens have created a deep connection between us. Europe and Israel are bound to be friends and allies. Your freedom is our freedom. Happy birthday to all the people of Israel.
—Ursula von der Leyen
Europe is reaching out to Israel in other ways. A few days later, a visit between the top diplomats of Israel and the EU suggested relations are turning a new page. Israeli Foreign Minister Eli Cohen and European High Representative Josep Borrell met in Brussels, Belgium, on May 2. According to Cohen, the pair agreed to hold an EU-Israel Association Council meeting later this year in Jerusalem. This would be a meeting between Cohen and the foreign ministers of EU member states.
According to an anonymous source speaking with Al-Monitor, Borrell also condemned recent rocket attacks from Gaza.
Before the meeting with Borrell, Cohen met with Olivér Várhelyi, Europe's Neighborhood and Enlargement commissioner. Cohen and Várhelyi discussed Israeli cooperation in demining Ukraine. Várhelyi also agreed to stop EU funding of Palestinian educational material inciting violence.
With Commissioner Várhelyi, we concluded that the EU will no longer transfer funds that are later used by the Palestinian Authority for incitement against Israel. We are not against assisting the PA, but we will not allow a situation where such budgets are used indirectly for terror acts or incitement against Israel.
—Israeli Foreign Ministry
Cohen was quite pleased with the outcome of the meeting with Borrell. He told Al-Monitor:
Our meeting was very good. Our hope now is that EU statements on Israel will be balanced and fair. We have agreed to hold an association meeting by the end of the year—I hope it will take place in Jerusalem. It is really a new page that we are opening in the Israel-EU relations.
Israel's current prime minister, Benjamin Netanyahu, previously governed from 2019 to 2021. Netanyahu had notoriously rocky relations with Europe. The Association Council was meant to meet regularly but didn't from 2012 until 2022. The EU is quick to condemn Israel any time tensions with the Palestinian Arabs rise. When United States President Donald Trump recognized Jerusalem as Israel's capital in 2017, Borrell's predecessor, Federica Mogherini, gave a thinly veiled rebuke. The EU has even been implicated in funding Palestinian terrorism.
The Association Council met in 2022 after Netanyahu was ousted by Naftali Bennett and his coalition partner, Yair Lapid. Netanyahu took back the reins of leadership late last year. In March, Cohen and Borrell had a "blow-up" phone call where Cohen indicated Borrell wouldn't be welcome in Israel.
All of this makes the current rapprochement all the more remarkable. Why is everybody suddenly singing a different tune?
It's too early to be sure. But it could have something to do with Iran, which is closer than ever to developing a nuclear bomb. The U.S., Israel's traditional ally, is encouraging Iran to get the bomb. So Israel is looking for new allies. It even reached out to China to slow down Iran's nuclear program. But the EU is also a huge focus of Israel's anti-Iran lobbying.
Europe, for its part, is not naive to the Iranian threat. Iran is a huge arms supplier to Russia in its war on Ukraine. It also orchestrates terrorist attacks within the EU itself. With the Middle East always fluctuating through different levels of chaos, Europe may see Israel as a reliable partner.
But is Europe a reliable partner for Israel?
Von der Leyen said in her speech that because of "shared culture and values," Europe and Israel "are bound to be allies." But Europe is the reason the Jews were evicted from the Holy Land in the first place when the Romans destroyed Jerusalem in a.d. 70. Since then, whether it be the Crusades, the Spanish Inquisition, czarist pogroms or the Holocaust, Jews have always been a target for persecution. If history is a guide, Europe and Israel are more natural enemies than friends.
The Europe of today is a far cry from its past of killing heretics and burning synagogues. But biblical prophecy states Europe won't stay this way.
Daniel 11:40-45 prophesy of a "king of the north," a juggernaut superpower that wipes out another power bloc, "the king of the south." For decades, the Trumpet has identified the king of the north as a united Europe and the king of the south as radical Islam, led by Iran. (See here for more information.) The rest of the passage shows Europe not only conquering Iran but establishing a foothold throughout the Middle East and North Africa.
Verse 41 specifies that, soon after Europe takes over Iran, it will "enter also into the glorious land," or the Holy Land, the State of Israel.
Trumpet editor in chief Gerald Flurry writes in his booklet The King of the South:
The Hebrew indicates this is a peaceful entry—not forced. The Jews appear to invite [Europe] in as peacekeepers. After war explodes in the Middle East, there will probably be a thunderous call for a peacekeeper in Jerusalem. The king of the north will no doubt take the job. But it leads to a great double cross ….
The seeds for this more trusting relationship are being sown right now. The end result will be far more serious than most people realize.
To learn more, request a free copy of The King of the South.