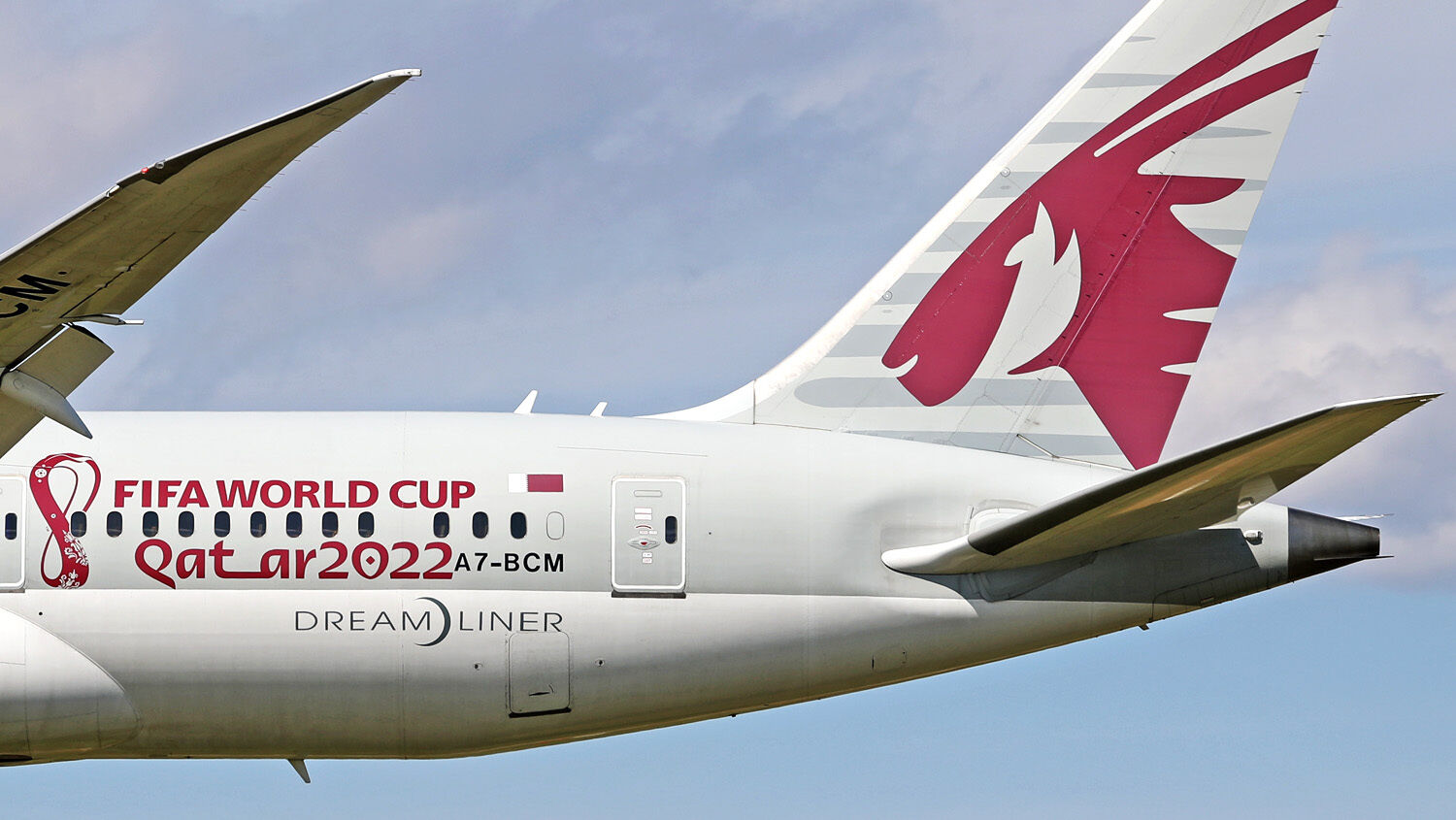 The Middle East's New Peace Broker: FIFA?
The Fédération Internationale de Football Association (fifa) announced on Thursday charter flights between Israel's Ben Gurion Airport and Qatar for the fifa World Cup later this month. Both Israelis and Palestinians will be eligible to take advantage of the flights.
"Today's historic announcement provides a platform to improve relations across the Middle East," fifa president Gianni Infantino said. "With this deal, Israelis and Palestinians will be able to fly together and enjoy football together."
Israelis aren't generally allowed in Qatar without citizenship in another country. Palestinians meanwhile are generally not permitted to use Ben Gurion Airport.
Qatar does not recognize Israel as a sovereign country. However, the two states previously had low-level diplomatic relations through trade offices. Qatar does acknowledge the existence of a Palestinian state.
Will this bring peace? Israel has in recent years normalized relations with various Muslim states. These include the United Arab Emirates, Bahrain, Sudan and Morocco. Is the fifa deal a harbinger of adding Qatar to the list?
Unlikely. Doha will not recognize Israel without Palestinians independence. Qatar isn't even allowing Israeli airlines to service the flights; a third party will do it.
Qatar is also a major sponsor of Islamist terrorism. Most significantly, the Qatari government sponsors Hamas. Hamas controls the Gaza Strip and regularly volleys missiles onto Israeli cities.
What the Bible says: A prophecy in Psalm 83 details a coalition of Middle Eastern peoples who have "taken crafty counsel" to "cut them [Israel] off from being a nation; that the name of Israel may be no more in remembrance" (verses 3-4). Listed in the alliance are "the Ishmaelites" (verse 6).
"No such alliance has ever occurred in history," Trumpet editor in chief Gerald Flurry wrote in the January 2021 issue. "That is because this is a prophecy of an end-time alliance. The key to unlocking this prophecy is to know the modern descendants of these peoples. And God in this end time has supplied this key. Based on biblical and historical research and with God's inspiration, Herbert W. Armstrong gave a good general idea of which nations these peoples correspond to today, equating the Ishmaelites with Saudi Arabia and the Gulf states …."
Mr. Flurry continued: "While it seems that these nations are moving away from radicalism and violence, we must look beneath the surface. After all, this prophecy reveals that they will take "crafty counsel"—subtle and shrewd dealing. This sure prophecy shows that these nations will ally to try to blot out the name of Israel forever! That is intense hatred!"
To learn more, read Mr. Flurry's article "Deadly Flaw in Mideast Peace Deals."