News Like Nowhere Else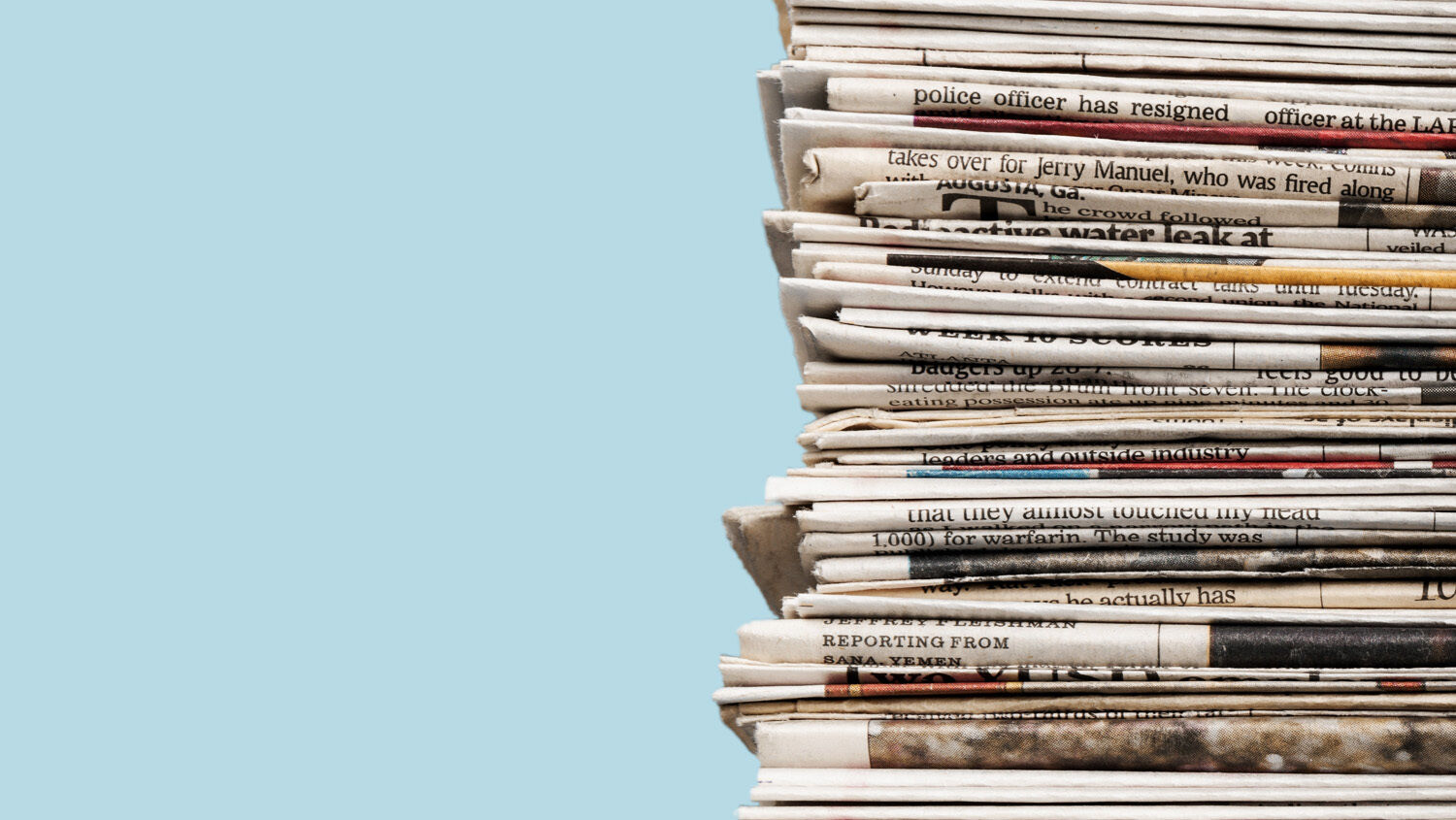 News Like Nowhere Else
Those of us who write for the Trumpet do not desire to be negative. But we do want to help you boldly face some of the stark realities of our world. We live in a perilous time, hurtling toward a cataclysm. Yet practically everyone is confused about what is happening and mystified as to what to do about it. Why?
When you are done checking the news, you are left as helpless and as hopeless as when you began.
We must recognize that there is something important missing from our nightly, hour-by-hour, minute-by-minute news. Today's newscasters and news programs cannot explain the importance or meaning behind current events.
You do need to watch world events, but you also need to comprehend their origin, their destination and their meaning. To gain this perspective, you need the truth, the whole truth.
Journalists fail to provide you with the meaning of the news because they share a strong bias. This bias exists not only inside radicalized news organizations but across the field of journalism and, in fact, across the world. This bias ignores and denies the whole truth. It denies the Creator of human beings: His existence, His involvement in current events, and especially His authority. This bias even affects the vast majority of faith-based news outlets. Thus blinded, journalists will continue to bring you partial truths and a conspicuous lack of understanding and hope.
You need the missing dimension in news. You need the whole truth. You need to factor in God, and you need to understand Him.
Only the Philadelphia Trumpet and The Key of David give you God's perspective and the real meaning behind today's news. Learn it while you can. And act on it.