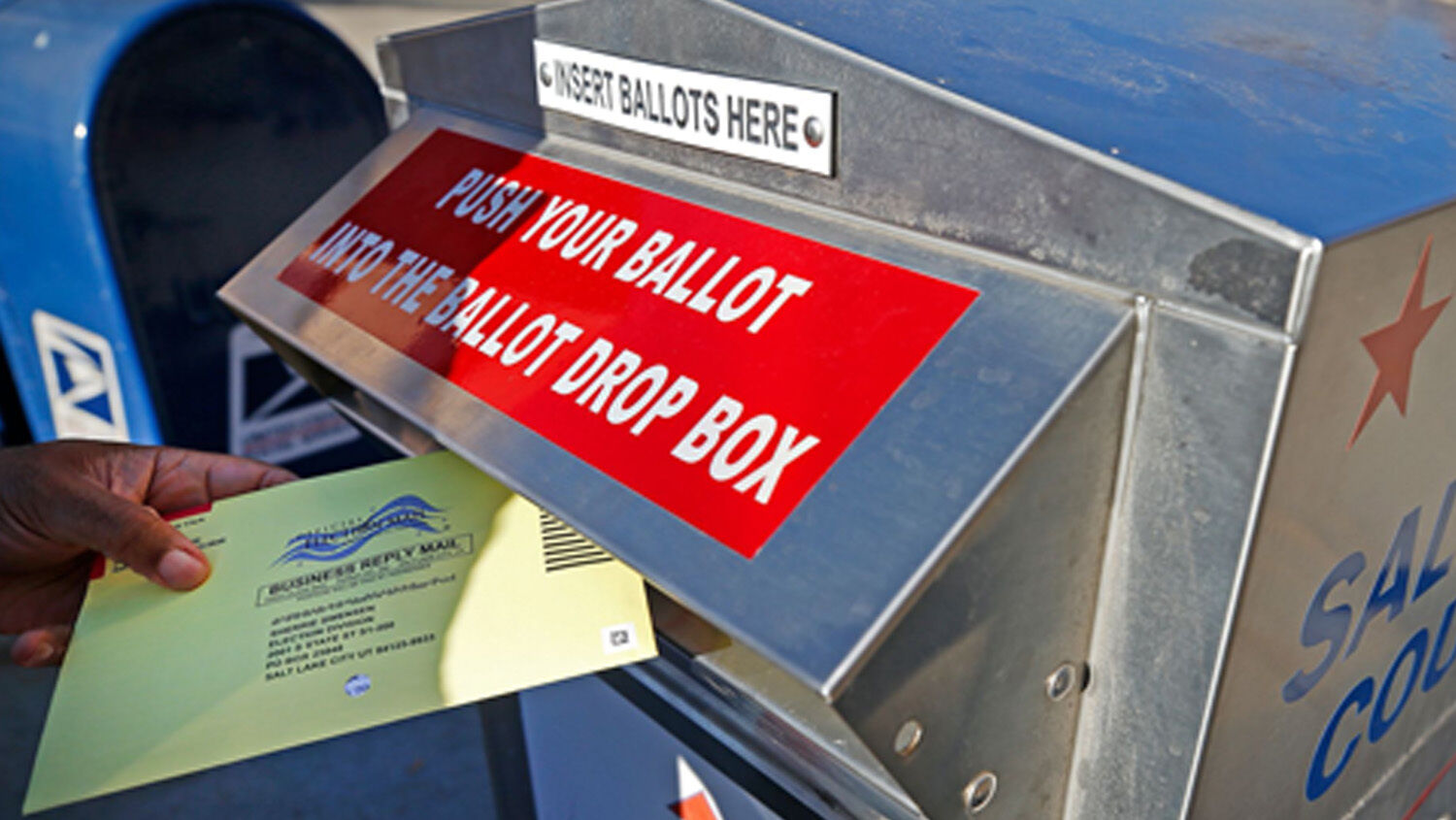 Texas Republicans Declare Joe Biden's Election Win Illegitimate
The evidence proving the 2020 presidential election was stolen continues to grow.
After 17 months of bitter affliction under Joe Biden, the Texas Republican Party has rejected Biden's election as illegitimate. After watching filmmaker Dinesh D'Souza's documentary 2,000 Mules at the Texas State Republican Convention held from June 16 to 18, the assembled delegates passed a resolution in their 2022 platform, blaming election fraud in five battleground states for Biden's victory over United States President Donald Trump.
"We believe that the 2020 election violated Article 1 and 2 of the U.S. Constitution, that various secretaries of state illegally circumvented their state legislatures in conducting their elections in multiple ways, including by allowing ballots to be received after Nov. 3, 2020," the resolution reads. "We believe that substantial election fraud in key metropolitan areas significantly affected the results in five key states in favor of Joseph Robinette Biden Jr. We reject the certified results of the 2020 presidential election, and we hold that acting President Joseph Robinette Biden Jr. was not legitimately elected by the people of the United States."
The platform also calls for Obergefell v. Hodges—the Supreme Court decision legalizing same-sex "marriage" nationwide—to be overturned and reiterates that "Texas retains the right to secede from the United States."
Dr. Peter Navarro, a former Trump adviser, authored a report detailing evidence of election theft before Biden took office. He attempted to convince Vice President Mike Pence to block the certification of the electoral college votes from pivotal swing states. But the Capitol Hill protests of Jan. 6, 2021, caused the 100 congressional representatives supporting Dr. Navarro to lose their nerves. Therefore, Congress never examined the evidence and Biden's electoral college victory was certified by Pence at 3:44 a.m. the next day.
D'Souza's documentary has provided additional proof of Dr. Navarro's claims, so more politicians are taking him seriously. Texas is the largest Republican state in the nation, so the fact that the Texas Republican Party has labeled Biden an illegitimate president is tremendously significant. Local Republican parties in other states will likely follow Texas's example, which could result in a major problem for the radical Biden administration.
In 2020, the Supreme Court threw out Texas Attorney General Ken Paxton's lawsuit to invalidate the election certifications of Georgia, Michigan, Pennsylvania and Wisconsin based on the fact that these states' expansions of mail-in voting operations were never approved by state legislatures. But now that D'Souza has provided additional proof of Paxton's claims, it is conceivable that the Supreme Court might revisit these claims. If it does not revisit them, the Texas Republican platform warns that secession is on the table.
In his article "What Will Happen After Trump Regains Power," Trumpet editor in chief Gerald Flurry explained that President Trump was the legitimate winner of the 2020 election. He further said that the Bible prophesies Trump's return to power, yet he "will have to fight for it. It doesn't have to be military action, but it certainly could. President Trump could also lead some states to secede from the union."
This forecast is based on an end-time Bible prophecy. There is no constitutional methodology for overturning a certified electoral college vote, so America is in uncharted territory. But undeniable evidence of election theft is emerging, and the largest Republican state is talking about secession if free and fair elections are not restored. Could President Trump lead some states to secede from the union? It is certainly a distinct possibility.
Mr. Flurry also explained that President Trump is an end-time type of King Jeroboam ii in 2 Kings 14:26-28, which read, "For the Lord saw the affliction of Israel, that it was very bitter: for there was not any shut up, nor any left, nor any helper for Israel. And the Lord said not that he would blot out the name of Israel from under heaven: but he saved them by the hand of Jeroboam the son of Joash. Now the rest of the acts of Jeroboam, and all that he did, and his might, how he warred, and how he recovered Damascus, and Hamath, which belonged to Judah, for Israel, are they not written in the book of the chronicles of the kings of Israel?"
God used President Trump to save America from the radical Marxist forces seeking to destroy it in 2016, and now he is going to have to fight and war to recover the office stolen from him during the 2020 presidential election. The Texas Republican Party already recognizes that Biden is an illegitimate president, and soon much of the nation will realize it as well. But this astounding fact may be a herald of oncoming conflict.
To understand these amazing prophecies more fully, please preorder a free copy of our new, significantly expanded America Under Attack, by Gerald Flurry.