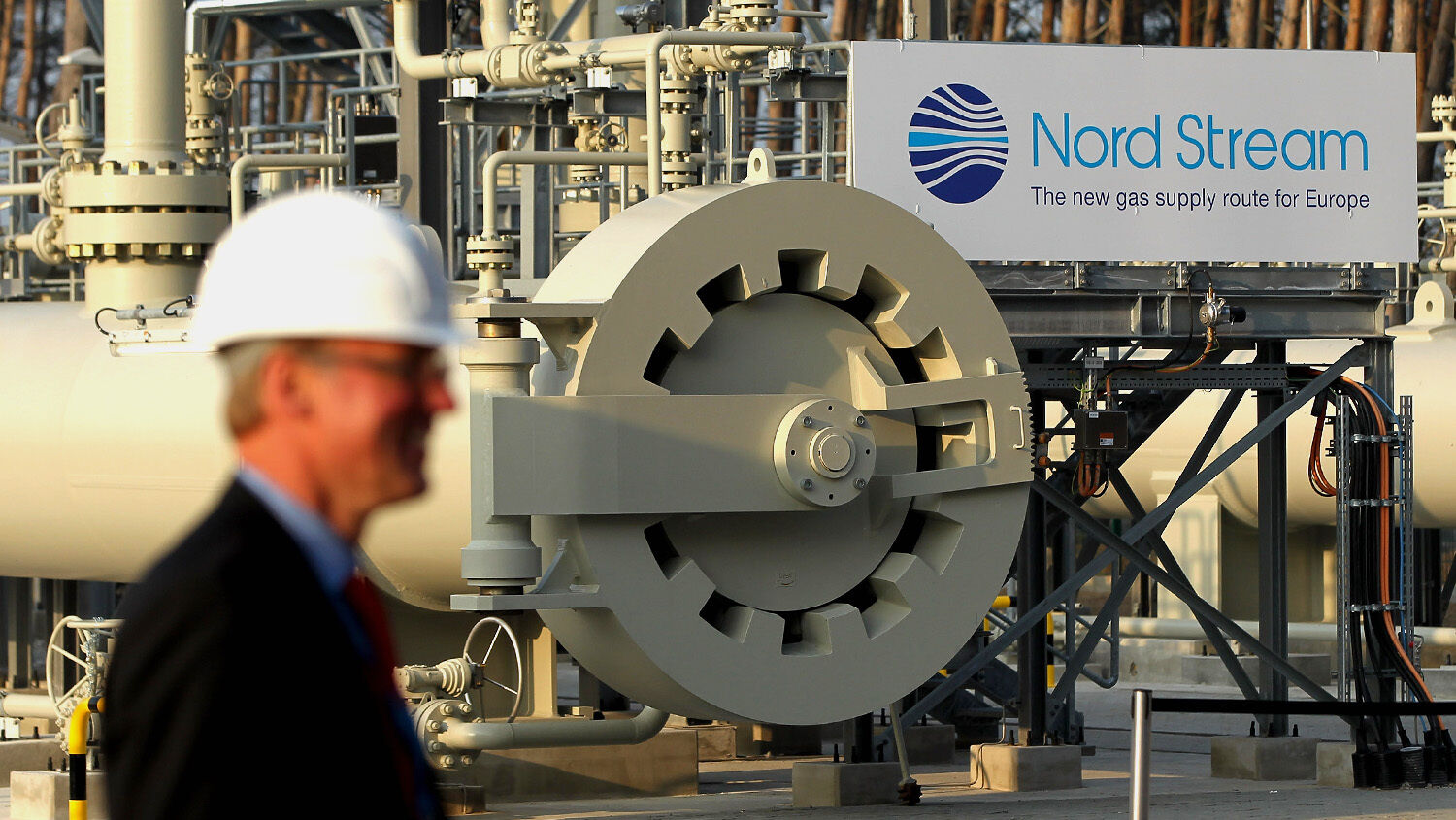 EU Expands African Gas Deals
As the war rages in Ukraine, the EU looks to Africa to fill its gas reserves. But in fleeing one war, Europe will run into another.
Russia severely curtailed the flow of natural gas through the first Nord Stream pipeline to France and Italy on June 17, further intensifying pressure on Western Europe. Meanwhile, Europe is pursuing deals with African nations to guarantee its gas supply for winter. The European Union's growing involvement in Africa is headed for a geopolitical clash that the Trumpet has long discussed.
Before the war, Europe depended on Russia for about 40 percent of its gas supply. But that is changing. In March, before the recent cuts in gas flow, it was already clear that Europe was at risk of running out of gas during the winter. That's why, on March 23, the European Commission passed a bill to designate gas storage infrastructure as essential. It also requires that each member state reach a reserve level of 80 percent of total gas capacity by November 1.
The EU's reserves are currently 55 percent full, according to the Aggregated Gas Storage Inventory. Germany, Italy and France have already filled 55 to 58 percent of their capacity. Yet despite their efforts, and given the reduced flow through Nord Stream 1, Europe still risks running short on gas this winter. That is why it has taken a high-risk decision: turn to Africa as a major supplier of natural gas.
Africa: the Gas Wars
"Right now, Europe is really knocking on our door," the deputy secretary of Senegal's natural resource management agency told the Washington Post. "The war has changed everything."
German Chancellor Olaf Scholz visited Senegal at the end of May, preceded in February by the EU Commissioner for Energy. Although Germany has not yet finalized a deal, Italy has already reached agreements with Algeria, Egypt, Angola and the Republic of Congo to supply about two thirds of the gas needed to fill the gap. For Rome, this was urgent. Before the war, Italy depended on Russia for 40 percent of its gas supply.
Many analysts have noted that Africa is plagued by multiple coups d'état, and that the north is particularly ravaged by deadly instability; therefore, the risks of getting more deeply involved in the continent often outweigh the benefits. Europe, however, is aware of the danger. And Germany is taking steps to not only secure its presence in Africa, but also to ensure it will be profitable.
In late May, Germany announced the transfer of 300 soldiers from Mali to Niger. It also sent an additional 300 troops to Mali as part of a United Nations mission. Two days after this announcement, the EU Observer obtained a strategic review published by the EU on May 25, calling for an expansion of operations in the Sahel. According to the document, the EU would like to "go beyond this initial request to also cover a 'train, equip and accompany' package for specific units or even a full-scale military operation to accompany Nigerian armed forces to combat."
Negotiations are also underway with Burkina Faso, which wants the EU to establish a military presence there similar to the one it has with Mali and Niger.
But the expansion of operations does not stop there. The EU also wants to establish a presence in one of the nations on the Gulf of Guinea. This is probably Nigeria, one of the few countries to have the necessary infrastructure for exports. Italy has already concluded an agreement with Lagos.
On the EU level, an agreement has been reached with Egypt. European Commission President Ursula von der Leyen signed a memorandum of understanding in Cairo on June 15. This agreement provides not only for an increase in Egyptian gas exports, but also opens the way for Israeli gas to reach Europe, through the EastMed pipeline.
The Makings of Another Conflict
War has pushed Europe to turn to Africa for natural gas. Ironically, in making such a decision, Europe will run into yet another war.
The Trumpet has been warning for decades that Europe will come into conflict with the forces of radical Islam, led by Iran. In the language of Bible prophecy, Europe is known as "the king of the north" and Iran as "the king of the south." Daniel 11:40 states, "And at the time of the end shall the king of the south push at him: and the king of the north shall come against him like a whirlwind, with chariots, and with horsemen, and with many ships; and he shall enter into the countries, and shall overflow and pass over."
The Bible also mentions other countries that will fall under Iranian influence and oppose Europe. In "A Mysterious Prophecy," Trumpet editor Gerald Flurry explained how a prophecy in Psalm 83 indicates that Egypt and Libya will be yoked with Iran. He also discussed how Algeria will be involved in this biblical clash. Even Nigeria is seeing increased Iranian activity.
As Europe seeks to fill its gas reserves, it is headed for that prophesied war. To understand the outcome of this trend, read our free booklet The King of the South, by Gerald Flurry.