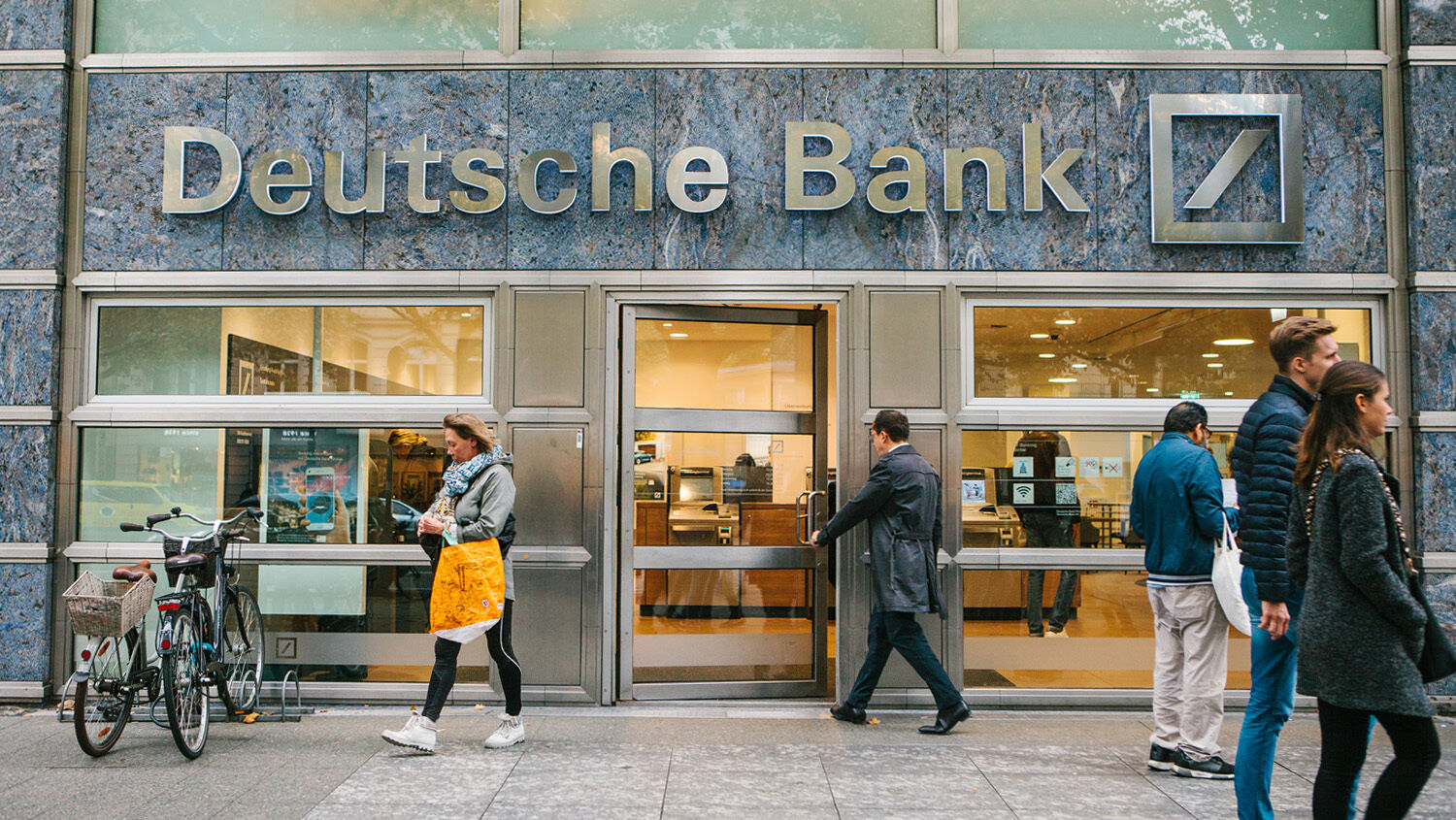 Deutsche Bank Worried About U.S. Inflation, Predicts Recession
U.S. complacency alarms its allies.
The United States is facing record high inflation. Yet this isn't only impacting American citizens. German economists are becoming increasingly worried. On April 26, economists at Deutsche Bank warned its clients of a "major recession." The report, titled "Why the Coming Recession Will Be Worse Than Expected," reads: "We regard it … as highly likely that the Fed will have to step on the brakes even more firmly and a deep recession will be needed to bring inflation to heel."
The annual rate of inflation in March was 8.5 percent—the biggest increase since 1981. Bloomberg economists Andrew Husby and Anna Wong estimate that inflation will cost the average American household $5,200 more this year. The Biden administration has blamed Russia as the primary cause of inflation and has done comparatively little to get its own finances in order. But inflation started before the Ukraine crisis.
Printing presses have been running at a record rate: About 30 percent of all dollars in circulation were created after the covid-19 pandemic began. In "Inflation Turns Democrats Against Biden," we explain that the citizens' worries haven't caused a U-turn in government policy. Yet basic economics teaches that even the world's reserve currency becomes devalued if the money in circulation exceeds the demand.
The war in Ukraine, new lockdowns in China, and crippling environmental policies have contributed to a shortage of goods. But the Federal Reserve has kept pumping money into the system, giving out checks and encouraging purchases. "The scourge of inflation has returned and is here to stay," Deutsche Bank predicted.
The U.S. government is set to continue issuing welfare checks and is unwilling to change its climate change goals that have proved destructive for the economy. And while the government can curtail inflation by raising interest rates, it will have to pay the price for it itself. The astronomical debt puts the federal government in a hopeless predicament that may sooner or later cause the biggest economy in history to default.
The Business Standard wrote, "Although Deutsche Bank is pessimistic—it's the most bearish among major banks on Wall Street—others contend this gloom-and-doom is overdone." Deutsche Bank is the first major bank to predict a recession. The U.S. government appears far less concerned about the growing inflation. But Deutsche Bank has done its homework. Its researchers created an index that tracks U.S. inflation and unemployment over the last six decades and the government's response. They concluded that the Federal Reserve is "much further behind the curve" than even in the early 1980s when inflation caused the central bank to raise interest rates to an extent that led to the Great Recession.
A sudden drastic rise of interest rates could lead to a sudden drastic recession—potentially collapsing the U.S. government and banking system.
Late educator Herbert W. Armstrong warned in 1984 that a massive banking crisis in America "could suddenly result in triggering European nations to unite as a new world power larger than either the Soviet Union or the U.S."
In the December 1991 Trumpet issue, Trumpet editor in chief Gerald Flurry wrote: "If a real crisis develops, will the Germans call for a new führer? Your Bible says that is going to happen! That crisis will probably be triggered by an economic collapse in the U.S." In 2015, he wrote "How the Global Financial Crisis Will Produce Europe's 10 Kings." This warning is based on Revelation 17:12-13. These verses read, "And the ten horns which thou sawest are ten kings, which have received no kingdom as yet; but receive power as kings one hour with the beast. These have one mind, and shall give their power and strength unto the beast."
The context shows that this prophecy is for our day. Mr. Armstrong explained in Who or What Is the Prophetic Beast? that Revelation 17 describes events to unfold in Europe. The U.S.'s economic failure will cause European nations to band together to create their own financial system with one supreme leader at the head. Europeans will accept a more dictatorial rule—and as Mr. Armstrong explained, they will also accept a six-day workweek (Revelation 13). What starts with the promise of saving the economy is prophesied to lead to the world's worst dictatorial rule. And it all begins with a financial crisis.
For an in-depth explanation of these prophecies, read Mr. Flurry's article "How the Global Financial Crisis Will Produce Europe's 10 Kings" and request a free copy of Who or What Is the Prophetic Beast?