Erasing Russia's Memory
Putin dissolves the group that helped dissolve the Soviet Union.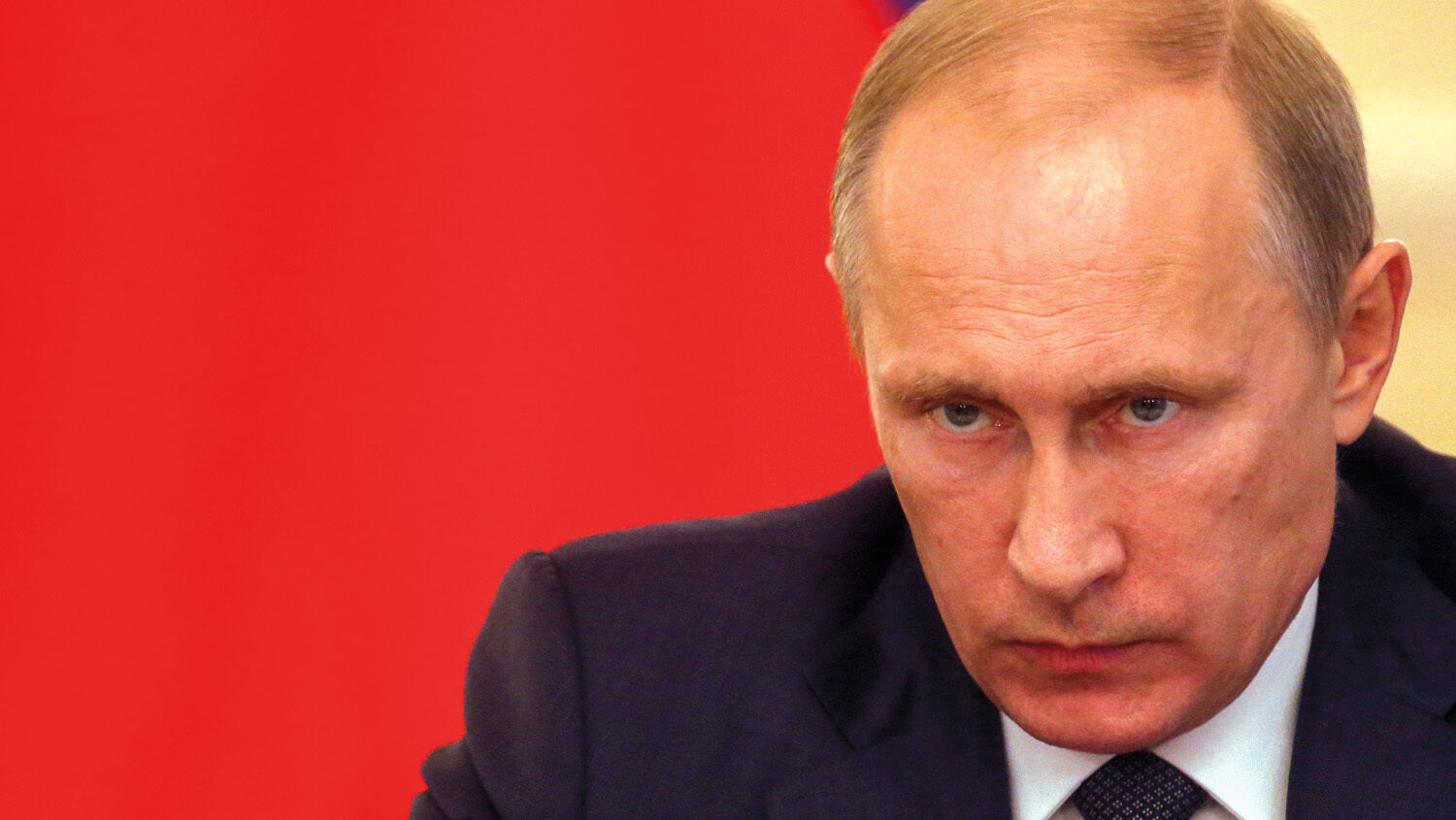 Erasing Russia's Memory
Putin dissolves the group that helped dissolve the Soviet Union.
The Russia-dominated Soviet Union subjugated hundreds of millions of people for decades. Just over 30 years ago, it fell. A generation of Russians have grown up with far more freedom than their parents and grandparents, but under Russian President Vladmir Putin, tyranny is making a comeback. One chilling example is the convictions of Memorial International and Memorial Human Rights Center.
Memorial was created in 1989 as a decentralized association of organizations with the common purpose of exposing Russia's political crimes. Memorial International was founded to research and document historical injustices, especially the infamous gulags—camps where millions of political prisoners endured forced labor, reeducation, dehumanizing treatment and death. Memorial Human Rights Center was founded to address human rights abuses by the current Russian government.
At the time, the Soviet Union was in major decline. Its leader, Mikhail Gorbachev, was experimenting with glasnost (openness), allowing ordinary citizens to go about their lives and even speak out against the government with reduced fear of being reported by their neighbors, surveilled, abducted from their families by secret police, and imprisoned or worse. Groups like Memorial formed to keep the jaws of tyranny from snapping shut again. No longer able to terrorize its people into submission, the regime collapsed.
Dmitri Volkogonov, defense adviser to former Russian President Boris Yeltsin, wrote in The Rise and Fall of the Soviet Empire, "[G]lasnost more than any bombs, terror or orders by the omnipotent Central Committee, undermined Leninist totalitarianism by revealing the truth about the country and the world outside. It was perhaps a unique example in history of the truth alone achieving what was beyond the power of a mighty state."
But Russia's current regime does not feel so powerless against the truth. It prosecuted these two Memorial branches, both located in Moscow, under Russia's controversial 2012 foreign agent law. This law says that any organization with foreign funding that is involved in "political activity" is subject to government audits, freezing of assets and police raids, and excluded from working with state universities, museums and other institutions.
Irina Galkova, director for Memorial's museum in Moscow, told the Trumpet, "It was … made clear from the beginning that this law will be used for repressions."
Putin's regime had already used this law to push many smaller organizations out of existence. Then government prosecutors accused Memorial of rehabilitating the reputation of Nazi collaborators, some of whom were Soviet political prisoners. During the trial, Putin remarked to another human rights group that he respected Memorial but that it was guilty of justifying Nazis (which is easily disproved). Galkova said this accusation was accepted by the court and reflected in its ruling. In December, the court condemned her organization for portraying the Soviet Union as evil and Russia as needing to repent of its past crimes rather than celebrating its victories. There is no room, it seems, for preserving and publishing documents that, for example, show how Soviet tyrant Joseph Stalin sent 18 million people to prison camps and killed up to 20 million.
The current Russian government wants to erase the memory of its past human rights atrocities because it is beginning to commit them more and more. Putin is reforging Russia into a superpower. That requires forcing Russians back into submission.
In the 1990s, Yuri Dmitriev, a researcher with Memorial Karelia, uncovered sites near the Finnish border where Stalin's regime murdered political enemies. The killing field there became a site of remembrance, visited by many people from Russia and other countries. But now Dmitriev himself appears to be a political prisoner, subjected to dubious charges, five years of pretrial detention, and after being acquitted, being tried again and finally convicted. The day before Memorial's original court-ordered liquidation, the government announced it had extended Dmitriev's sentence to 15 years. After a failed appeal to Russia's supreme court, Memorial International was liquidated on March 22.
Looking back, will we see that by 2022, Putin had reversed glasnost? Galkova says yes. Memorial was possible in the late Soviet times, but now, she says, it appears "there is no place for us."
Vladimir Putin is not just a strong and cagey politician. He is a former agent of the very same security, spy and secret police bureau that perpetrated millions of Soviet political imprisonments and deaths: the infamous kgb. He worked as a spy in East Germany and in other unverified capacities for 15 years, right up until the Soviets and the kgb lost the Cold War and their Communist empire collapsed.
In 2005, he infamously said the collapse of the Soviet Union was "the greatest geopolitical catastrophe of the century." Now he is reversing that "catastrophe" by tightening his iron grip on Russians and closing what glasnost briefly opened.