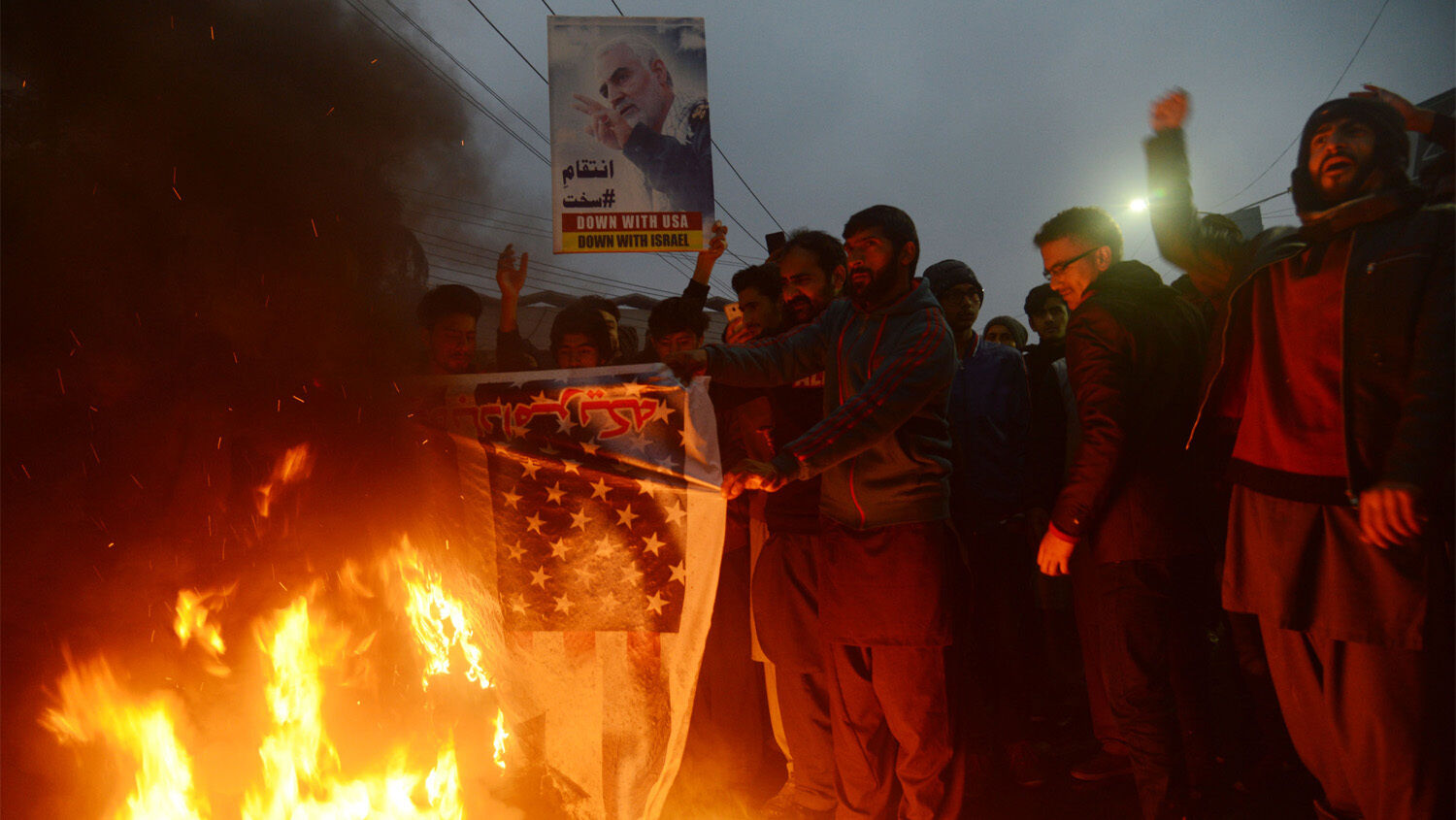 Iran Plots to Assassinate Trump Officials
Tehran takes part in the global ambition to blot out America.
On Jan. 2, 2020, United States President Donald Trump ordered the assassination of Iranian Gen. Qassem Suleimani. As the leader of Iran's Islamic Revolutionary Guard Corps Quds Force, Suleimani was Tehran's man in charge of spreading the Islamic Revolution abroad through the Middle East and the wider world. He has been compared to commanders like Charles de Gaulle and Douglas MacArthur. His assassination was a bitter pill for Iran to swallow.
Over two years later, Iran hasn't forgotten Trump's act. New reports show Tehran is plotting to assassinate several former Trump officials.
cbs News published a report on March 12 stating there is a "serious and credible threat" on the lives of two Trump officials. One of the officials is Mike Pompeo, Trump's secretary of state. The other is Brian Hook, Trump's envoy to Iran. Both were instrumental in Suleimani's assassination. cbs cited two nonpublic government assessments as proof.
The Washington Free Beacon had access to one of the nonpublic assessments. According to the Free Beacon, the document doesn't outright name the source of the threats. But it does say that it is a "foreign power or the agent of a foreign power." Considering Hook was the envoy to Iran, it seems obvious who this foreign power would be.
Meanwhile, the Washington Examiner reported on March 7 another Iranian plot. Citing an anonymous U.S. Justice Department official, the target is Trump's National Security Adviser John Bolton. The official claims the government knows the two Iranians involved in the plot. "The [Department of Justice] source described [the plot] in highly specific terms as supported by significant Revolutionary Guard reconnaissance activity and involved an effort to recruit an assassin on U.S. soil," the article read.
In January, Iranian Supreme Leader Ayatollah Ali Khamenei showed his grudge goes further. He posted a video on his website showing a mock assassination of Donald Trump himself.
All of this coming out amid the Iran nuclear deal negotiations in Vienna, Austria.
Iran, the world's biggest state sponsor of terrorism, is plotting to assassinate figures from the previous presidential administration. The supreme leader even toys with killing the president from that administration. And this is only what we know about. What else is Tehran plotting that hasn't seen the light of day?
How is the Biden administration responding?
The Associated Press, citing a "sensitive but unclassified" report, claimed the State Department has spent $13.1 million in protection for Pompeo and Hook from August 2021 to February 2022. U.S. Secretary of State Antony Blinken has approved special protection for both men.
But what about the would-be perpetrators?
The Washington Examiner wrote: "The [Justice Department] source tells the Washington Examiner that the department possesses indictable evidence against the Iranians [planning to assassinate Bolton] but that Biden administration officials are resisting publicly indicting the men for fear that it could derail their drive for a nuclear deal with Iran."
A former government official is under threat of being assassinated by agents from a radical Islamist state on U.S. soil. The government knows who the agents are and has enough evidence to arrest them. But the Biden administration is willing, for now, to let these agents go so nuclear talks in Vienna won't be axed. Yet Iran is proceeding full-steam ahead with its nuclear program.
Iran's targets are a little strange. Joe Biden currently has more influence over America's military and foreign policy than Donald Trump. Antony Blinken has more authority in the State Department than Mike Pompeo. Bolton had a reputation as a "war hawk" and was not a friend of Iran—but he was National Security adviser for less than two years and left after a spat with Trump. He was out of office months before Suleimani was killed. Yet apparently, it is the Trump team that is a bigger priority for Iran to blot out. And the Biden team is content to let would-be assassins hang around.
Suleimani's death was a blow for Iran. Nobody is surprised it is still bitter. The obsession over Trump and his people is irrational. And the U.S. government not protecting a president and his officials is even more astounding.
Considering how long the Democrats have been trying to get rid of Trump, maybe they wouldn't be too upset if something were to happen to him, even if it was Khamenei who gave the order. When Trump was in the White House, it seemed the world (and half of America) was against him. Between several sham investigations and impeachments, diplomatic spats from nominal allies and other incidents, it was pretty clear a lot of people in high places wanted the American president out of the way.
But the Iranian plots show that many important people still want him out of the way, even though he's no longer in the White House.
"Today many of the world's most influential countries, institutions and organizations are brazenly anti-American," Trumpet contributing editor Brad Macdonald wrote in "The Global Ambition to Destroy America and Its President." "Everyone knows Russia and China consider the U.S. an adversary, and that Germany and France are taking on the same view; but even America's relations with traditional allies such as South Korea, the Philippines and Japan are deteriorating." You can add Iran to this list.
Many might blame Donald Trump himself. He certainly brought a style of leadership to Washington that repelled some. But many of the policies he supported, domestically and abroad, weren't too different from policies Washington had followed for decades.
The global, irrational hatred for Donald Trump goes beyond brash leadership. It even goes beyond Suleimani's assassination. There is a spiritual dimension to the hatred. To learn what that dimension is, please read "The Global Ambition to Destroy America and Its President."