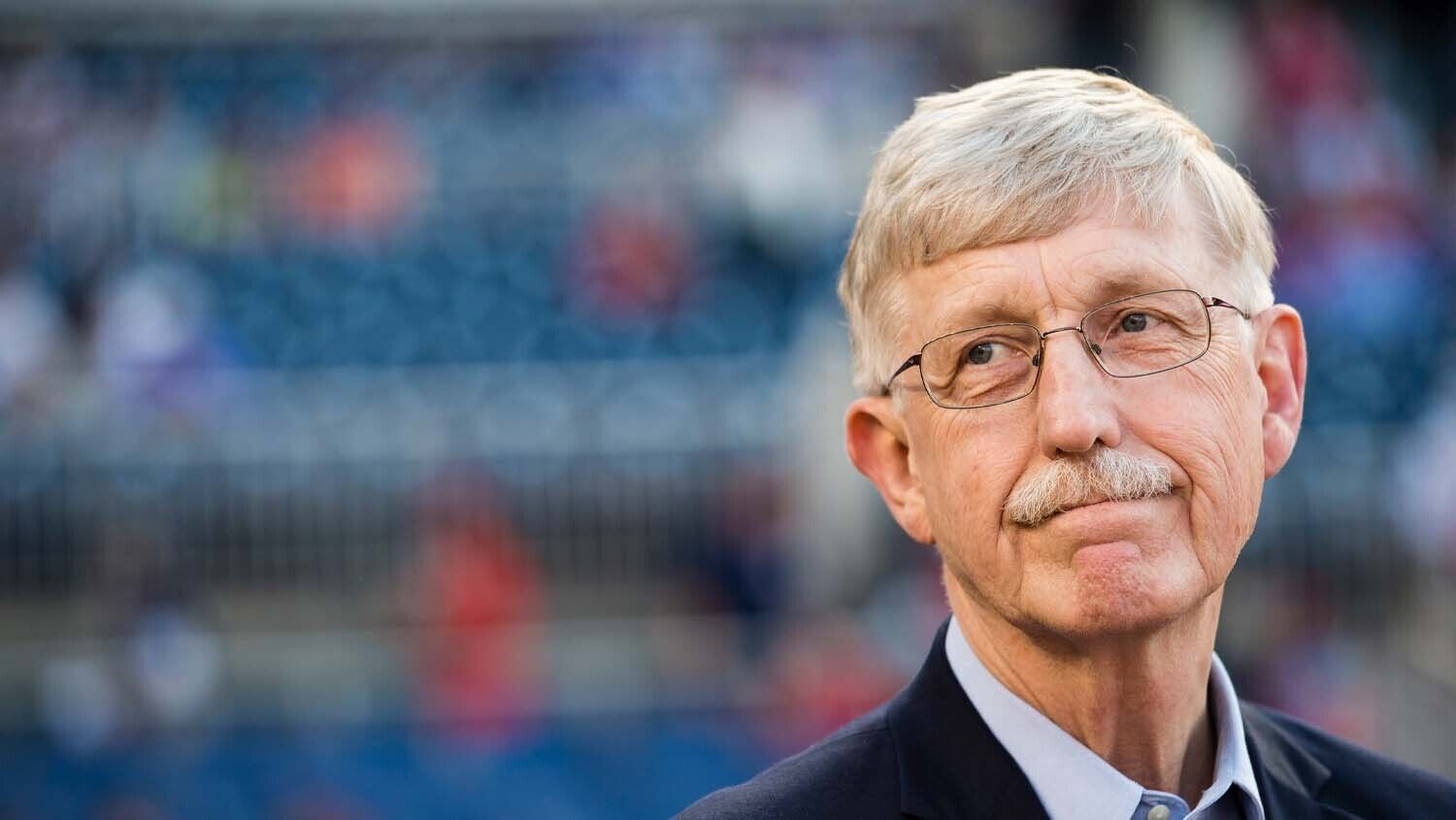 Farewell to Dr. Francis Collins
How a world-renowned geneticist sold his country to Communist China
After leading the United States National Institutes of Health for 12 years, Dr. Francis Collins has retired. The 71-year-old was most famous for leading the international effort to map the human genome. Over the past two years, however, he has become world-renowned as Dr. Anthony Fauci's boss. Together, Dr. Collins and Dr. Fauci are the public faces of the government's fight against covid-19, so Dr. Collins's departure is a significant change for the Biden administration.
In October, when Dr. Collins announced his upcoming retirement, he said, "I fundamentally believe … that no single person should serve in the position too long, and that it's time to bring in a new scientist to lead the [National Institutes of Health] into the future." Yet it is unlikely that Dr. Collins's belief in a revolving door is what prompted his exit. It is more likely that ongoing investigations into his personal culpability for the covid-19 pandemic prompted him to retire.
On his last day in office, December 19, Dr. Collins told Fox News, "I'm really sorry that the lab leak has become such a distraction for so many people, because, frankly, we still don't know. There is no evidence really to say. Most of the scientific community, myself included, think that is a possibility. But far more likely, this was a natural way in which a virus left a bat, maybe traveled through some other species and got to humans." Rather than focusing on the highlights of his career like an ordinary retiree might, Dr. Collins spent the final hours of his career desperately trying to convince the roughly 72 percent of Americans who believe covid-19 leaked out of a Wuhan lab that they are mistaken.
Dr. Collins has denied accusations that his agency's involvement in gain-of-function research at the Wuhan Institute of Virology had anything to do with his resignation. Yet the National Institutes of Health's archives show that it funneled more than $826,000 to the Wuhan Institute of Virology. And leaked e-mails obtained by the American Institute for Economic Research show that both Dr. Collins and Dr. Fauci worked to silence dissenting voices from top scientists suggesting that covid-19 originated in a lab and that lockdowns do not work. "We in this country have somehow gotten all fractured into a hyperpolarized politicized view that never should have been mixed with public health," Dr. Collins told Bret Baier. "It has been ruinous, and history will judge harshly those people who have continued to defocus the effort and focus on conspiracies and things that are demonstrably false. Shame on all of us that we've gotten into this kind of pickle."
Yet despite his assertion that science and politics should not be mixed, investigative research conducted by the National Pulse has shown that Dr. Collins had no qualms about working with the Chinese Communist Party. Dr. Collins served on the advisory board of a conference sponsored by a Chinese military-linked genomics firm, bgi Genomics. U.S. intelligence officials have flagged this firm for its efforts to "collect, store and exploit biometric information" on American citizens through covid-19 test kits. And while Dr. Collins may argue that he is willing to help anyone trying to make these test kits more available, Chinese Gen. Zhang Shibo (Ret.) has openly stated that biology is among seven "new domains of warfare." He has also said that "biotechnology development is gradually showing strong signs characteristic of an offensive capability," including "ethnic genetic attacks."
China is using test kits to collect the dna it needs to engineer bioweapons that target specific ethnicities for extermination. Dr. Collins served on the advisory board of a conference sponsored by the genomics firm doing this collection but claims that he does not believe covid-19 came from a lab.
Is he hiding something?
In 2015, Dr. Collins announced that he met with Prof. Xuetao Cao to discuss multiple areas of health collaboration between his National Institutes of Health and the Chinese Academy of Medical Sciences. Information unearthed by the Whistleblower Movement detective "Fire Come 2" has shown that Xuetao is a major-general in the People's Liberation Army. So, Dr. Collins has a long history of close contact with Chinese military figures and should have known that the Chinese Communist Party was using the money he was sending to Wuhan for nefarious purposes.
The National Institutes of Health has already fired 50 researchers for failing to disclose their links to the Chinese Communist Party, so it was wise for Dr. Collins to resign before he was forced out.
"The coronavirus crisis has exposed the true nature of the Chinese Communist Party as nothing ever has," Trumpet editor in chief Gerald Flurry wrote in "Where Is the China-America Clash Leading?" "For years, China has worked ferociously to surpass the U.S. in economic power and scientific advancements. By now, it probably has overtaken America by some economic measures. The Chinese Communist Party (ccp) is also amassing staggering levels of military power. It is bent on asserting more and more control not just over the people of China but over the territory and people in the nation's periphery. Meanwhile, the coronavirus that the ccp unleashed onto the world has cost the U.S. trillions of dollars. America's national debt keeps climbing toward $30 trillion. This weakness will be a major factor that strips the U.S. of its superpower status and a lot more."
In addition to exposing the nature of the Chinese Communist Party as nothing ever has, the coronavirus has exposed America's "deep state" like few things have.
Likely, Joe Biden would not be in the White House today if it were not for the lengths Dr. Collins, Dr. Fauci and others went to to cover up the virus's true origins.
This is how the Prophet Isaiah described end-time America: "Ah sinful nation, a people laden with iniquity, a seed of evildoers, children that are corrupters: they have forsaken the Lord, they have provoked the Holy One of Israel unto anger, they are gone away backward. Why should ye be stricken any more? ye will revolt more and more: the whole head is sick, and the whole heart faint. From the sole of the foot even unto the head there is no soundness in it; but wounds, and bruises, and putrifying sores: they have not been closed, neither bound up, neither mollified with ointment" (Isaiah 1:4-6).
Dr. Collins can claim that the lab-leak theory is a conspiracy, but that does not change the fact that he sent millions of dollars to institutions run by the Chinese Communist Party for genetics research. And it does not change the fact that America's government is rotten from head to foot!