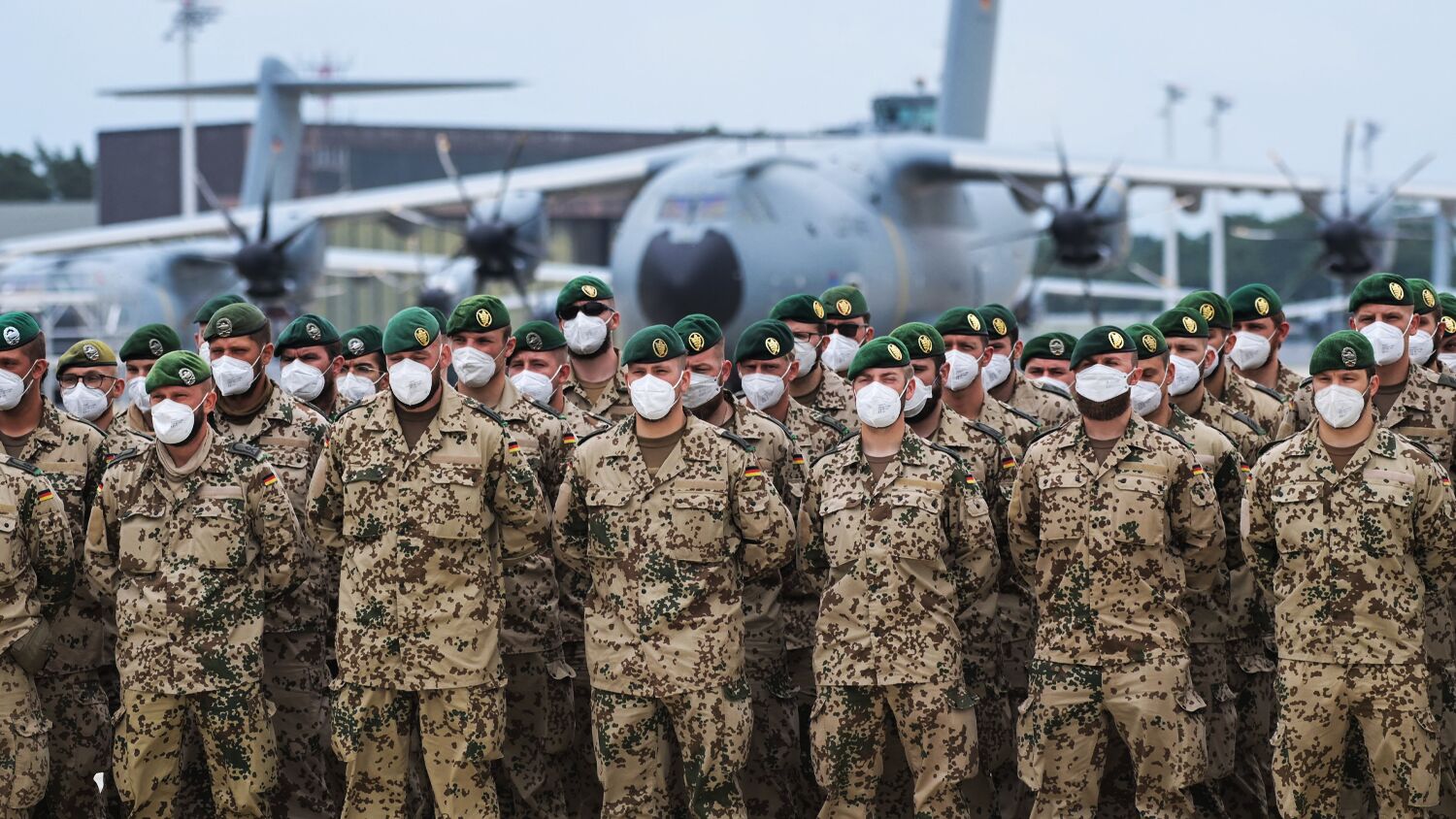 German Soldiers Planned to Recruit Mercenaries to Fight in Yemen
Are German soldiers tired of fighting on the sidelines?
Two retired German soldiers were detained by German authorities on October 20 for allegedly seeking to form a mercenary group to fight on the behalf of Saudi Arabia in Yemen. Arend-Adolf G. and Achim A. allegedly plotted to recruit 100 to 150 former soldiers and police members. Prosecutors believe the primary motivation was money, as they each hoped to earn about $47,000 per month. The two individuals are said to have worked through known right-wing channels. According to the Federal Prosecutor's Office, the men were aware that the unit they planned to command "would inevitably have to carry out acts of killing" and "that civilians would also be killed and injured in connection with combat operations."
"What sounds like a wild tale told by former soldiers now seems to have been largely confirmed," Spiegel Online noted. According to Spiegel, state security officers analyzed numerous chats and monitored more than two dozen telephone connections. The suspects allegedly had approached other former or active Bundeswehr soldiers to win their support. Attempts to contact the Saudi Arabian government about their project were said to have failed.
Arend-Adolf G. and Achim A. are said to have been working for, or even leading, the security company Asgaard. Asgaard is suspected of providing the connections for extreme right-wing plots. The federal public prosecutor is also investigating a senior employee of the company on suspicion of preparing a serious act of violence threatening the state, according to Spiegel Online. The company allegedly targeted at least one prominent left-wing politician. Until now, however, the company was only known for its security services in Iraq, where it guarded the Saudi Arabian Embassy.
Saudi Arabia has intervened militarily in the conflict in neighboring Yemen against the Houthi rebel group, which is backed by Iran. Saudi Arabia and Iran are known for being on opposing sides geopolitically and religiously.
Though Germany officially opposes the proxy war in Yemen, it has been training Saudi officers since 2019. This is one of many steps Germany has taken to fortify Saudi Arabia as a military stronghold against Iran. Since 2018, Andreas Schwer, former board member in the armaments division of the Düsseldorf Rheinmetall Group, has been the ceo of Saudi Arabian Military Industries. While Germany has formed a close alliance with Saudi Arabia, the two countries are not officially fighting on the same battlefields. But this may change.
Psalm 83 prophesies of an alliance between Saudi Arabia and Germany. Specific nations mentioned include Assur (Germany), Edom and Amalek (Turkey), Ishmaelites (Saudi Arabia and neighboring Gulf nations) and Moab and Ammon (Jordan). Germany cooperates with many of these countries, but active and former soldiers wish that Germany would do more. (Read "Why Does Germany Have So Many Neo-Nazi Conspiracies?" to learn more about what is behind Germany's right-wing underground.)
The Bible reveals that Germany is about to get a leader who will inspire German soldiers to fight for "peace." Daniel 8:23-25 read: "And in the latter time of their kingdom, when the transgressors are come to the full, a king of fierce countenance, and understanding dark sentences, shall stand up. And his power shall be mighty, but not by his own power: and he shall destroy wonderfully, and shall prosper, and practise, and shall destroy the mighty and the holy people. And through his policy also he shall cause craft to prosper in his hand; and he shall magnify himself in his heart, and by peace shall destroy many: he shall also stand up against the Prince of princes; but he shall be broken without hand."
The recent revelations are only one of many indications that German soldiers will be willing to follow a military leader into war. The world as a whole will be deceived by the appearance of this leader. They will believe that he truly wants peace and to end some of the world's bloody conflicts. But the Bible reveals that destruction will follow his rise. To understand how this leader will come to power and what his objectives will be, request a free copy of our booklets A Strong German Leader Is Imminent and The King of the South, by Gerald Flurry.