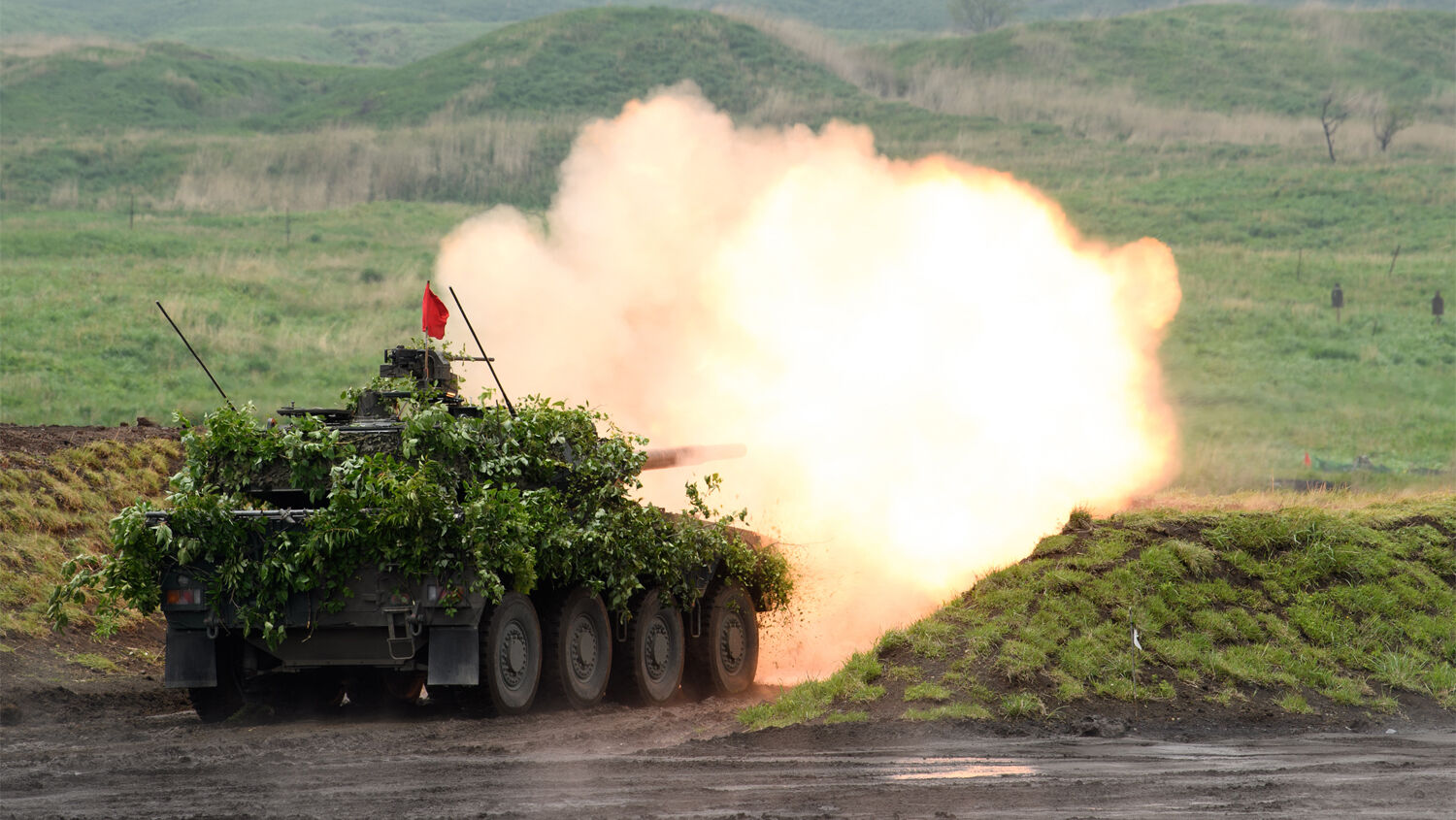 Japan Pledges Historic Jump in Military Spending
'Not a small development'
Japan's ruling party pledged on October 13 to make an unprecedented increase in military spending that would double the country's current budget.
"We are demonstrating our resolve to defend the Japanese people's lives, property, territory, territorial waters, territorial airspace, sovereignty and national honor," Sanae Takaichi, the Liberal Democratic Party's (ldp) policy chief, said during a press conference.
For decades, Japan has limited its defense spending to 1 percent of the nation's gross domestic product. This unofficial limit has mitigated worries, both within Japan and abroad, about a potential resurgence of the kind of militarism that drove Japan into World War ii. But Takaichia and other ldp members believe that current circumstances mean, worries or not, the number must now be lifted to 2 percent of gdp.
With this massive increase, the government can "offer policies that will result in firm diplomacy and stronger defense capacity," Takaichi said.
The main power Japan wants to build "stronger defense capacity" against is China, which has steadily increased aggressive activity in parts of the East China Sea that are claimed by both China and Japan. A recent survey by the Nikkei Business Daily found that 86 percent of Japanese respondents believe China poses a serious threat to Japan, exceeding even the 82 percent who believe North Korea presents a danger.
Due mainly to this view of China, Japan's military strategy has long focused on naval strength. "Japan does not functionally have an army. It's all navy," wrote geopolitical strategist Peter Zeihan. "And it is already the second-most capable navy in the world. Now they're going to double spending? Not a small development."
With this unprecedented increase, Japan could continue building its naval power by increasing purchases of American equipment, including submarines, F-35 stealth fighters and Osprey tilt-rotor utility aircraft. Japan also plans to develop more weapons at home, including indigenous stealth fighters, amphibious landing craft, warships, aircraft carriers and submarines.
A boost from 1 to 2 percent may not sound momentous. But Japan's economy, the world's third largest, generates some $5 trillion per year. This means the proposed increase would bring military spending to approximately $100 billion annually. Japan stands currently at ninth on the list of countries ranked by how much is spent on military. The proposed increase would launch it past France, Germany, Saudi Arabia, the United Kingdom, Russia and India, situating Japan at third place—behind only the United States and China.
This quantum leap confirms that newly elected Prime Minister Fumio Kishida is determined to carry on the goal of his predecessor Shinzō Abe to transform Japan's military into a normalized ultra-modern force. And with this announcement, some analysts believe Kishida's hawkishness actually exceeds that of Abe. "The emphasis on using military power to counter China's activities has created an ldp platform even more hawkish than the one pushed by Abe when he was prime minister," the Asahi Shimbun wrote on October 14.
Japan's return to militarism is a trend the Trumpet watches carefully, partly because history shows that in times of war, Japan can descend into a nightmarish kind of fanaticism and brutality. The tragic history of World War ii makes this alarmingly clear, as do some of Japan's earlier military chapters. It was recognition of this reality that prompted American officials, led by Gen. Douglas MacArthur, to include a clause in Japan's Constitution after its World War ii defeat that outlawed war as a means for the Japanese to settle international disputes.
Alongside history, prophecy also sounds the alarm about Japan's return to militarism. Journalists occasionally mention the biblical word Armageddon found in Revelation 16:16, but it is rare to hear discussion of "the kings of the east" discussed in verse 12 of that same chapter. The Bible shows that these "kings of the east" will lead a bloc of Asian nations that will pool their militaries together in the end time to form a gargantuan force.
Revelation 9:16 says that the Asian army will be comprised of a stunning 200 million soldiers. Ezekiel 38 and 39 show that Russia and China will lead this massive force, and Ezekiel 38:6 specifies that "Gomer" and "Togarmah" will also comprise a key part of it. These are ancient names referring to the main peoples who make up modern Japan.
Today, animosity is surging between the peoples of Japan and China, prompting both to build up their forces. But from these passages, it is clear that the two will eventually lay their enmity aside and join forces. To understand more about the significance of Japan's moves away from pacifism and toward rapid military transformation, read our Trends article "Why the Trumpet Watches Japan's March Toward Militarism."